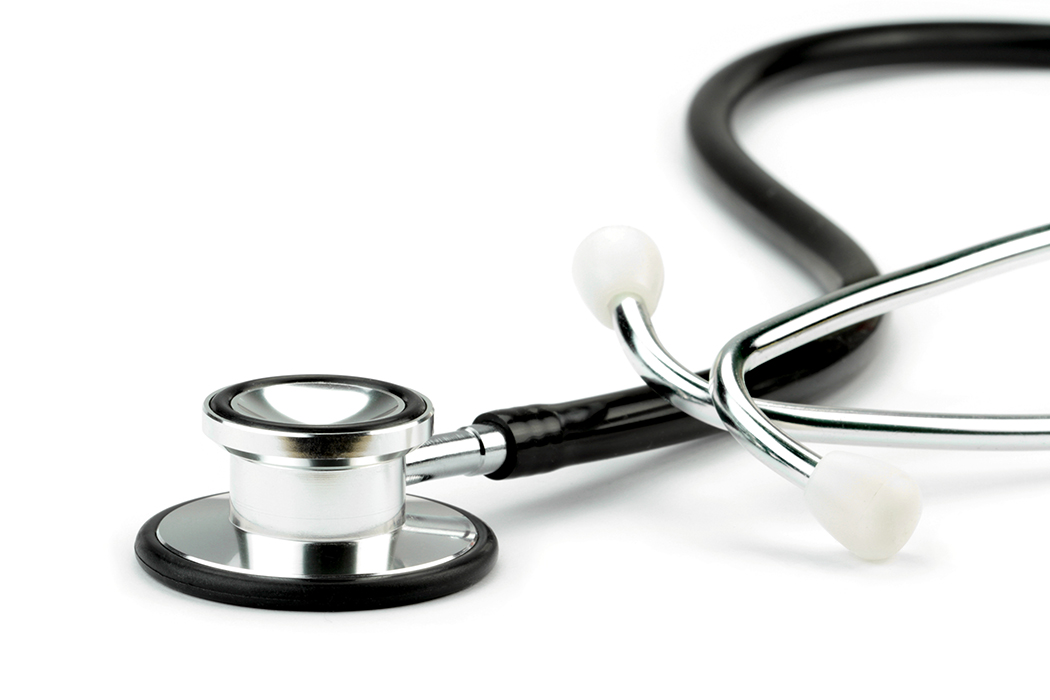 Doctors Manitoba Award winners share ties to UM medical college
March 10, 2023 —
The UM medical school is well represented on this year's list of Doctors Manitoba Award winners.
All nine award recipients for 2023 have connections to the Max Rady College of Medicine at the Rady Faculty of Health Sciences. Five recipients are UM alumni, one is a current resident and seven hold positions with the college, including Physician of the Year Dr. Ryan Zarychanski.
"As a graduate of the Max Rady College of Medicine myself, I'm proud that all nine of the extraordinary physicians winning Doctors Manitoba Awards this year have a connection to the University of Manitoba," said Dr. Candace Bradshaw, president of Doctors Manitoba.
"This speaks to the value of our university in the medical community and how physicians maintain a connection throughout their careers, whether they graduated from UM or moved here from out of province and forged that connection mid-career."
The winners were nominated by their physician peers and selected following an evaluation by a Doctors Manitoba committee. A gala awards celebration will be held this spring.
"Congratulations to the outstanding physicians who received Doctors Manitoba Awards this year," said Dr. Peter Nickerson, vice-provost (health sciences), dean, Max Rady College of Medicine, and dean, Rady Faculty of Health Sciences.
"I'm thrilled to see that all nine recipients are associated with the Max Rady College of Medicine. This demonstrates the top-notch leaders our medical school develops, and the terrific physicians who work with the college as researchers, clinicians and instructors."
PHYSICIAN of the YEAR
Dr. Ryan Zarychanski [B.Sc./95, B.Sc. (Med.)/00], associate professor of internal medicine at the Max Rady College of Medicine, led groundbreaking work during the pandemic to rapidly assess the effectiveness of potential treatments for COVID-19. This work was trailblazing at a global level, both in the treatments identified and the process developed to identify them. By establishing a global network of scientists, Zarychanski raised significant funding, led life-saving clinical studies spanning 104 countries, and developed a new method of conducting and analyzing randomized clinical trials to speed knowledge generation. Ultimately, these trials identified effective treatment options for patients with serious COVID-19 infections.
HUMANITARIAN of the YEAR
Tamara McColl [B.Sc./07, B.Sc. (Med.)/11, MD/11], director of education scholarship and faculty development in the department of emergency medicine at the Max Rady College of Medicine, is an emergency medicine physician who has dedicated the last year to supporting the Ukrainian community in Manitoba and Ukraine. Her community service and humanitarian work have included leading local efforts to mobilize support through fundraising and rallies while also joining multiple medical relief missions to Ukraine through the Canadian Medical Assistant Teams and Canada Ukraine Surgical Aid Program.
DISTINGUISHED SERVICE
Dr. Maggie Morris [M.Ed/10), professor of obstetrics, gynecology and reproductive sciences at the Max Rady College of Medicine, has served Manitoba for nearly 40 years as a physician, educator and leader in women's health. As a clinician, she has dedicated much of her practice to vulnerable patients. She has played a pivotal role in the education of thousands of physicians and physician assistants, using innovative and engaging techniques. As chair of obstetrics, gynecology and reproductive sciences and provincial lead of women's health, she oversaw major improvements in care and the design of the new HSC Winnipeg Women's Hospital.
RESIDENT of the YEAR
Dr. Alwyn Gomez, a medical resident and PhD student in the department of human anatomy and cell science at the Max Rady College of Medicine, is an exceptionally talented resident physician specializing in neurosurgery. He has a passion for research and his PhD work is focused on traumatic brain injury. He is also strongly dedicated to supporting medical education, helping to develop new programming in dissection and showcasing Manitoba's postgraduate medical education program to prospective learners.
MEDALS of EXCELLENCE
Dr. Biniam Kidane, assistant professor of surgery at the Max Rady College of Medicine, is a thoracic and foregut surgeon and clinician-scientist. He is the medical director of the Wilf Taillieu Thoracic Surgery Endoscopy Unit. He is recognized for his constant dedication to his patients, along with his pioneering work to maintain care during the many disruptions to surgical and hospital services through the pandemic, including for lung and esophageal cancer patients. Guided by Kidane, Manitoba has become a leader in minimally invasive thoracic surgery and interventional endoscopy, which has resulted in shorter recovery times and better outcomes for patients.
Courtney Leary [B.Sc./04, MD/08], who completed her MD degree and family medicine residency at UM, is the first physician to be raised in and now serve the people of Norway House Cree Nation. She is now the chief of staff for Norway House Hospital and Clinic, and her leadership was pivotal to the development of the new Health Centre of Excellence. Her deep roots and commitment to her community were vital during the pandemic, when she found innovative ways to ensure health care was available, delayed the arrival of COVID-19 in the community, and built relationships that were pivotal to achieving a high level of vaccine uptake.
Dr. Katherine Kearns, who completed her medicine residency at UM and is an assistant professor of family medicine, and Christina Raimondi [B.Sc./00, MD/04], a lecturer at the Max Rady College of Medicine, together established the Winnipeg Breastfeeding Centre in 2017, responding to the overwhelming challenges many patients had in accessing help with lactation or infant feeding. Using the latest scientific evidence on breastfeeding, human milk feeding and infant feeding practices, the clinic and its experts are now trusted resources for patients and physicians. Kearns and Raimondi achieved all of this while maintaining their regular clinical practices.
Dr. Michael Loudon, a clinical teacher at the Max Rady College of Medicine, is a champion for physician health. While maintaining his rural family medicine practice, he spent 15 years leading physician peer support programming and helping to destigmatize substance use disorders. His work helped physicians regain their health and continue to practise. He has also been a pivotal member of several physician health initiatives, including efforts to tackle the systemic and organizational causes of physician burnout and distress.
With files from Doctors Manitoba