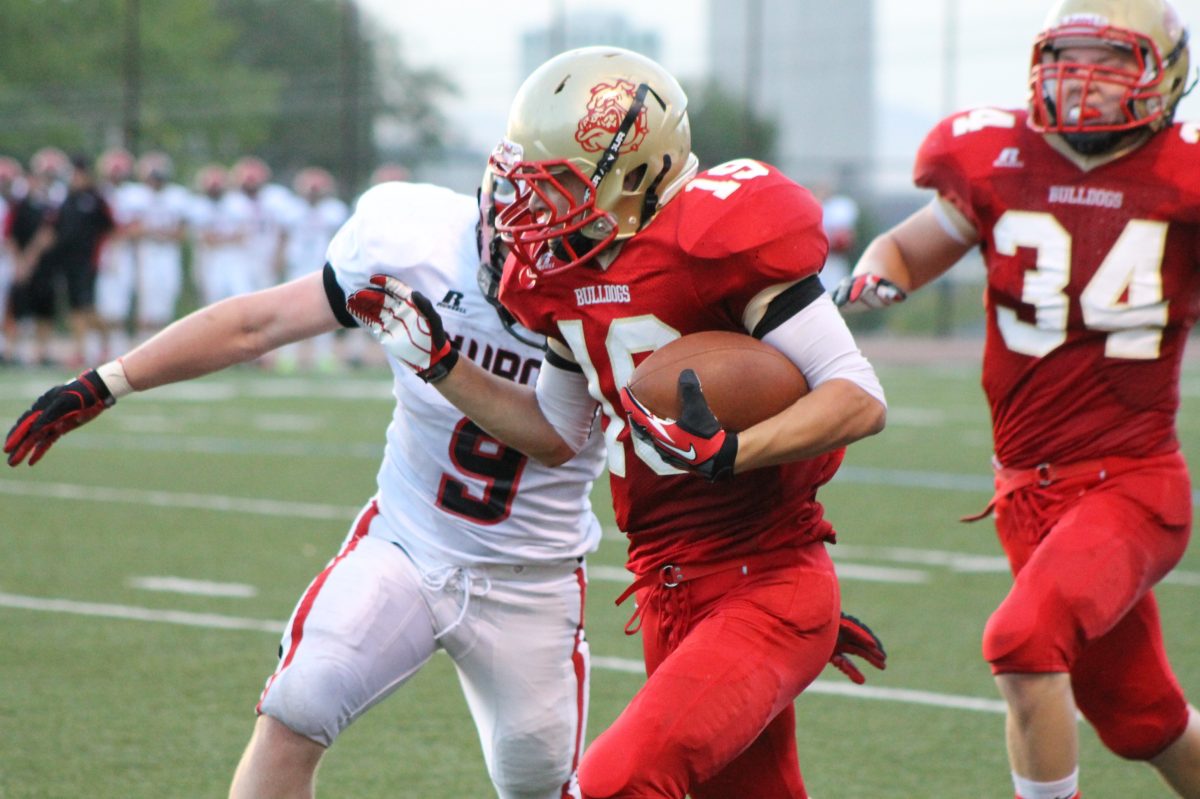 Do we equate sport performance to mental toughness?
February 3, 2020 —
As time ticked from the game clock on football's biggest stage Sunday, all eyes were on Patrick Mahomes.
As the quarterback of a trailing team in the Super Bowl, this is to be expected. The score (his team was down by 10) and the time (fleeting by the second) were not in his favor. If you've seen this movie before (which you probably have), it's almost a given that a big, pivotal play loomed.
That marquee moment occurred late in the fourth frame. Down by 10 points and in the throng of a third-and-long on their own 22-yard line, Kansas City's Mahomes aired out a 44-yard bomb to a wide open Tyreek Hill. The play was a two-punch combo: it ultimately set-up a Kansas City touchdown and snatched any momentum the 49ers had accumulated over the span of the game.
Mahomes' three-touchdown effort (two passing, one rushing) helped his Kansas City squad mount a fourth-quarter surge to topple the San Francisco 49ers 31-20.
The winning team's QB was named the game's most valuable player. In a post-game recap for Bleacher Report, Mike Freeman wrote, "There is a part of Mahomes that remains underappreciated. He may look like a high school senior and talk like a Sesame Street character, but underneath all of that is a mentally tough player, and you saw that against the nastiest [defence] in football."
Are assessments of an athlete's mental toughness influenced by how that athlete performs in a single moment in a game? Is this why we catalogue athletes such as Mahomes and others who come-up clutch in critical moments as mentally tough?
Faculty of Kinesiology and Recreation Management researcher Dr. Ben Schellenberg led a study to address this question—and the conclusion is yes (the findings are currently under peer review, and a preprint version is available online.)
In a series of studies led by Schellenberg and Dr. Patrick Gaudreau of the University of Ottawa, self-identified sports fans read vignettes that depicted a mentally tough basketball player. This player goes on to attempt a championship-winning shot, and participants were randomly assigned to learn that the shot had been either successful or missed the mark.
Although participants were told this player was identified as mentally tough by a sports psychologist, the outcome of the shot played a factor in the participant's agreeing the player had a rock solid mental resolve.
This research supports the criticism that evaluations of mental toughness are distorted by how an athlete performs in a single moment.
"We often make judgments of an athlete's level of mental toughness. This research found that those judgments are biased by how an athlete performs in a single moment in a game, even when we already have a good idea of the extent to which an athlete is mentally tough," said Schellenberg.
Assessments of mental toughness are strongly influenced by whether or not an athlete makes or misses an important shot, catch, putt or save. "Outcomes that often come down to a matter of inches," Schellenberg added.