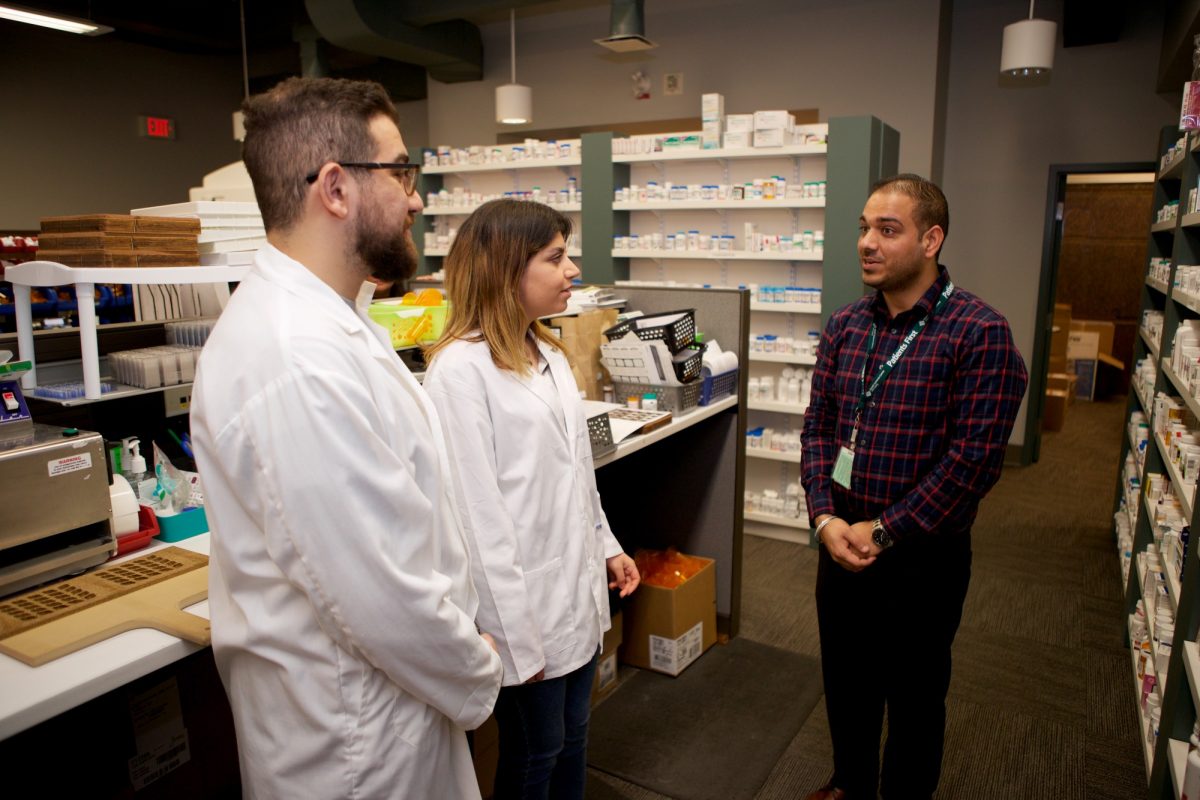 Discover a career in Pharmacy
July 20, 2021 —
Have you ever considered a career in Pharmacy? Did you know that the College of Pharmacy at the Rady Faculty of Health Sciences has a new Doctor of Pharmacy (Pharm.D.) program? Join us at an information session on July 26, at either 12:00pm or 5:30pm, to learn more about where a career in Pharmacy can take you and how to best prepare to apply for the program.
The Pharm.D. degree has been adopted as the entry-to-practice pharmacy requirement for Canada. The previous Bachelor of Science (Pharm.) program has now been phased out and is no longer accepting applications.
The Pharm.D. provides comprehensive coverage of the pharmaceutical, clinical and practical sciences required for pharmacists to succeed in the profession. The program relies on extensive experiential learning opportunities to ensure students have the knowledge and skills needed to enter one of the most respected of Canada's health care professions.
The College of Pharmacy has a long tradition of excellence in pharmacy education, research, and service, with our professional program considered to be one of the top ranked programs in Canada. The College is housed in a state-of-the art facility on the UM Bannatyne Campus, with access to technology, patient care and simulation laboratories, enabling students to prepare for an exciting career in health care.
The College has introduced a number of changes to the Pharm.D. admission requirements for the 2022 application process. These changes will ensure students are better prepared for the more clinically oriented program. The information sessions will discuss the new requirements and offer advice as to which UM undergrad courses are required to apply to the Pharm.D. program.
Click here to sign up for an info session.