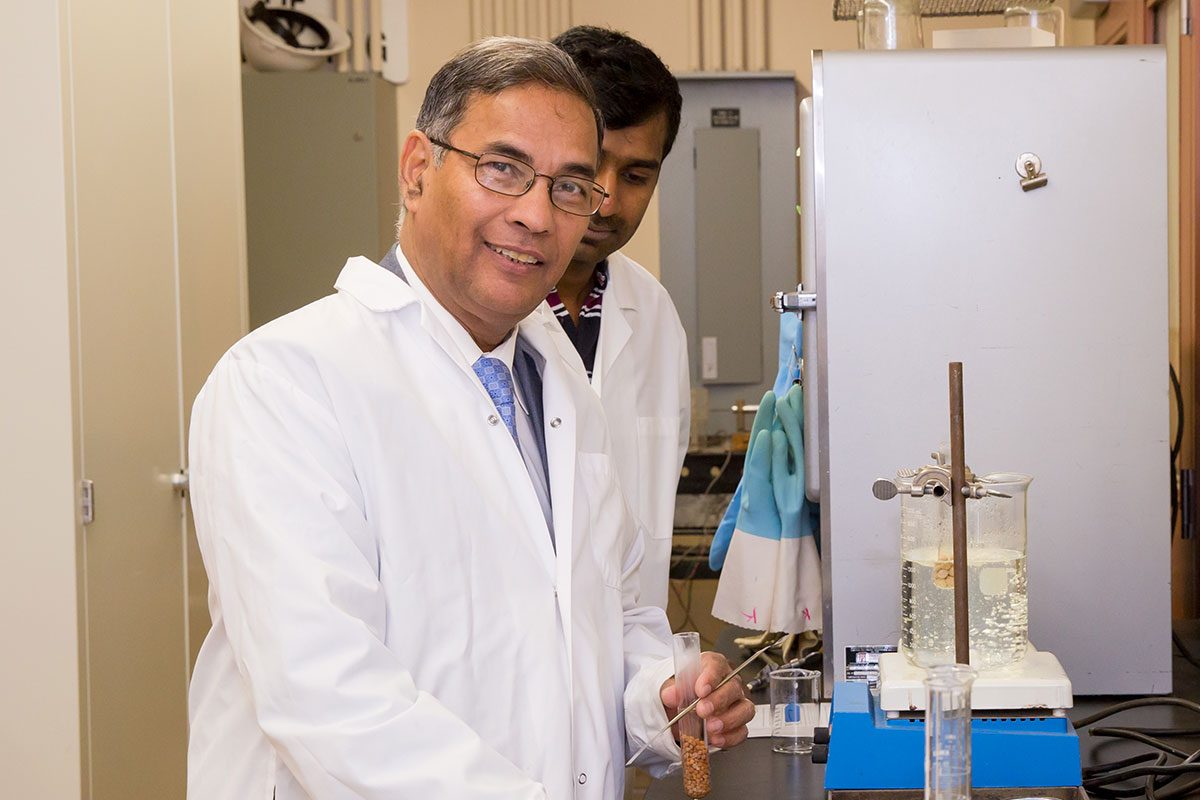 Digvir Jayas to be inducted into Canadian Agricultural Hall of Fame
July 25, 2022 —
Dr. Digvir Jayas will add another well-deserved honour to his list of accolades later this year when he will be inducted to the Canadian Agricultural Hall of Fame in recognition for his lifelong contributions to the agricultural sector and in particular his research achievements in stored grain research.
Dr. Jayas, UM Distinguished Professor and Vice-President (Research and International), is one of four Canadian agricultural leaders who will be honoured at the 2022 induction ceremony to be held November 5, 2022 at the Liberty Grand in Toronto.
The Canadian Agricultural Hall of Fame Association (CAHFA) annually honours and celebrates Canadians for outstanding contributions to the agriculture and food industry. Portraits are on display in the Canadian Agricultural Hall of Fame Gallery located at the Royal Agricultural Winter Fair. The CAHFA also publicizes the importance of inductee achievements to Canada. The Association was organized in 1960 and is administered by 12 volunteer Board of Directors residing in regions across Canada.
Dr. Jayas' brief citation taken from the recent CAHFA news release reads:
Dr. Digvir Jayas – Innovative researcher, stored grain ecosystem expert
For more than 30 years, Dr. Digvir Jayas has been the Canadian leader in agricultural research on the stored-grain ecosystem – addressing the growing need of global food security by minimizing losses in stored grain. His research team at the University of Manitoba developed the concept for horizontal airflow drying of grain and the first 3-D model that's driving better management systems for storing grain – improving its quality for human consumption and benefitting Canadian farmers. Digvir tackles fundamental problems with an interdisciplinary approach to research and extends the opportunities of his work through a network of collaborators in government, industry and academia. His innovative research and collaborative focus have significantly increased the availability of high quality grains to feed Canadians and for export around the world, providing a key food source to address global hunger. Dr. Digvir Jayas lives in Winnipeg, MB and was nominated by the University of Manitoba.
Research at the University of Manitoba is partially supported by funding from the Government of Canada Research Support Fund.