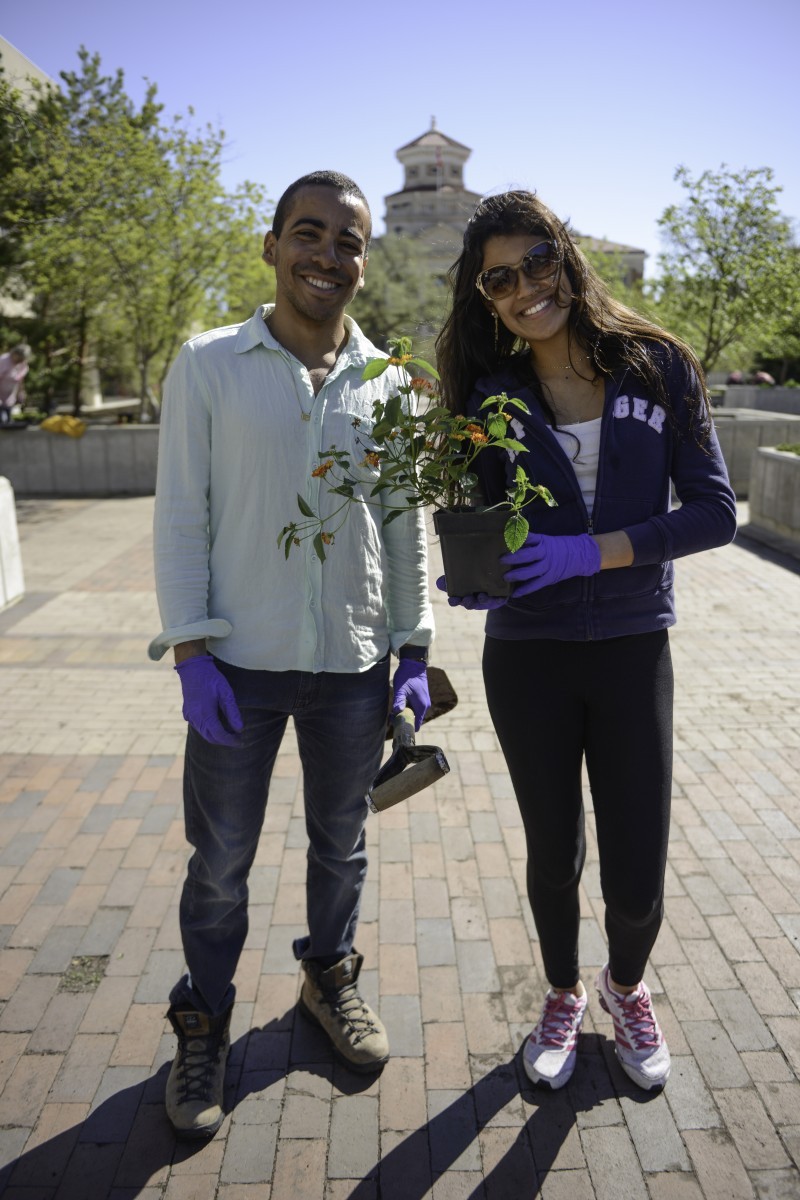 Diamond Jubilee medal recipients
December 3, 2012 —
Dr. Digvir Jayas, P.Eng., is the Vice-President (Research and International) at the University of Manitoba and has made incredible contributions to our province through his years in education and community involvement. Jayas has held a Canada Research Chair in Stored-Grain Ecosystems, and has authored or co-authored over 700 technical articles in scientific journals, conference proceedings and various books. Jayas contributes to many boards and also serves as the chair for RESOLVE, a prairie research network on family violence.
Dr. James Blatz, P.Eng., (Class of 1996) is currently the Associate Vice-President (Partnerships) at the University of Manitoba and President of TREK Geotechnical Inc. providing geotechnical consulting services nationally. He is a Professor in the Department of Civil Engineering and conducts research on flood protection infrastructure and risk management. He is a visionary on the key to economic success.
Dr. Jay Doering, P.Eng., is Vice-Provost, Graduate Education at the University of Manitoba. When the "Flood of the Century" hit southern Manitoba in 1997, Doering was instrumental in working with the Manitoba Floodway Authority and continues to be on the expansion project committee to this day. Doering was appointed Head of Civil Engineering in 2001 and Dean of the Faculty of Graduate Studies in July of 2005.
Mr. Paul Boge, P.Eng., (Class of 1996) is a practicing professional engineer and the writer of numerous film reviews, book reviews and articles. The Chicago Healer, his first novel, won the Best New Canadian Author Award which was presented by Castle Quay Books and Essence Publishing at the 2003 Word Guild Conference in Guelph, Ontario. While balancing work and writing, Boge has been active in public speaking and inner-city rescue work, and he has also taught at an orphanage in Kenya.
Mr. Ben Lee, P.Eng., (Class of 1988), is the Managing Director at PharmEng Technology, a division of PE Pharma Inc. Lee also serves on the Board of the Peace Tower Corporation, CancerCare Manitoba, the Life Sciences Association of Manitoba, and he is the Vice-President of the Winnipeg Chinese Cultural and Community Centre.