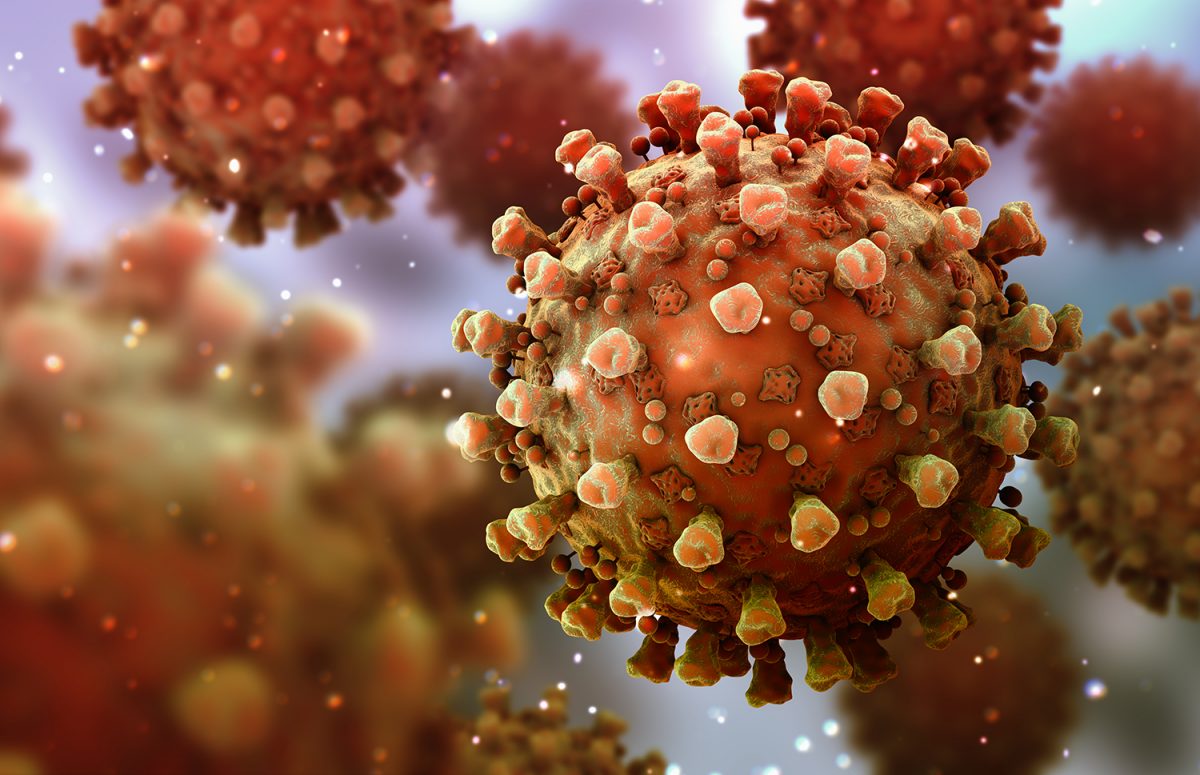 New study finds COVID-19 hotspots in Canadian urban centres
February 14, 2022 —
A new study shows hotspots of COVID-19 infections in Canadian cities across four provinces, linked to occupation, income, housing and proxies for structural racism. Compared to other cities in the study, Winnipeg's concentration of COVID-19 hotspots was not as high.
The study, published in the Canadian Medical Association Journal, looked at infections in 16 urban centres, including Vancouver, Hamilton, Quebec City and Winnipeg. Researchers observed concentrations of cases according to social determinants of health, such as income, housing, essential work, visible minority status and more. They found that visible minority status was the social determinant of health that was important across all cities, with variations in the others.
"Social determinants of health have a huge impact on who contracted COVID-19," said Dr. Alan Katz, an author of the study, and director of the Manitoba Centre for Health Policy (MCHP) at the University of Manitoba. "The results of the study show that people who had higher socioeconomic challenges experienced higher rates of infection and worse outcomes."
There were 62,709 COVID-19 cases in BC; 15,089 in Manitoba; 239,160 in Ontario; and 215,928 in Quebec recorded in the metropolitan areas that were included in the study. They accounted for 81 per cent, 57 per cent, 83 per cent and 80 per cent of all confirmed cases in each province, respectively.
The study found that Winnipeg did not have as high a concentration of COVID-19 hotspots because of how people live and work in the city, said Katz, professor of community health sciences and family medicine at Max Rady College of Medicine, Rady Faculty of Health Sciences.
"We were a little bit surprised with the magnitude of the difference between Winnipeg and other cities," Katz said. "But it makes sense when you look at how people live. In other big cities, more people are living in high-rise buildings and in higher density areas. We don't have those same high-density areas in Winnipeg in the same way. We have areas where people live with significant challenges and poverty, but they're not living in the high-density conditions which seems to be a key risk factor."
Katz also said that people in some of the larger cities who didn't have the option of not going into work or were not eligible for sick leave appeared to live in similar areas that became significant hotspots. Winnipeg did not have this same localized effect, he said.
The study's findings are consistent with those of other studies from Canada as well as Sweden, the United States and other countries showing higher rates of COVID-19 in racialized communities or diverse neighbourhoods. Katz said that the worse impacts of COVID-19 are on Indigenous people in Manitoba, but in Winnipeg the population is fairly spread out.
"It's about recognizing that pandemics in particular don't affect everybody equally," Katz said. "We need to target our interventions to those who are at most risk, and in this case, it's very clear that the most at risk people are the people who live with higher socioeconomic challenges."
The authors call for city-specific public health supports like geographic hot-spot initiatives, such as vaccination rollouts and access to mobile and outreach testing with wrap-around support for quarantine and isolation, that are tailored to effectively reach and meet the prevention and care needs of communities at disproportionate risk of COVID-19.
The researchers analyzed provincial surveillance data from January 2020 to February 2021. The data used for Winnipeg came from the Manitoba Population Research Data Repository held at the MCHP.
"It's exciting for me because we were invited to join the study because of how good our Manitoba data is," Katz said. "People from across the country recognize how valuable the MCHP repository data is and they invite us to come join them to do this kind of work using Manitoba data."