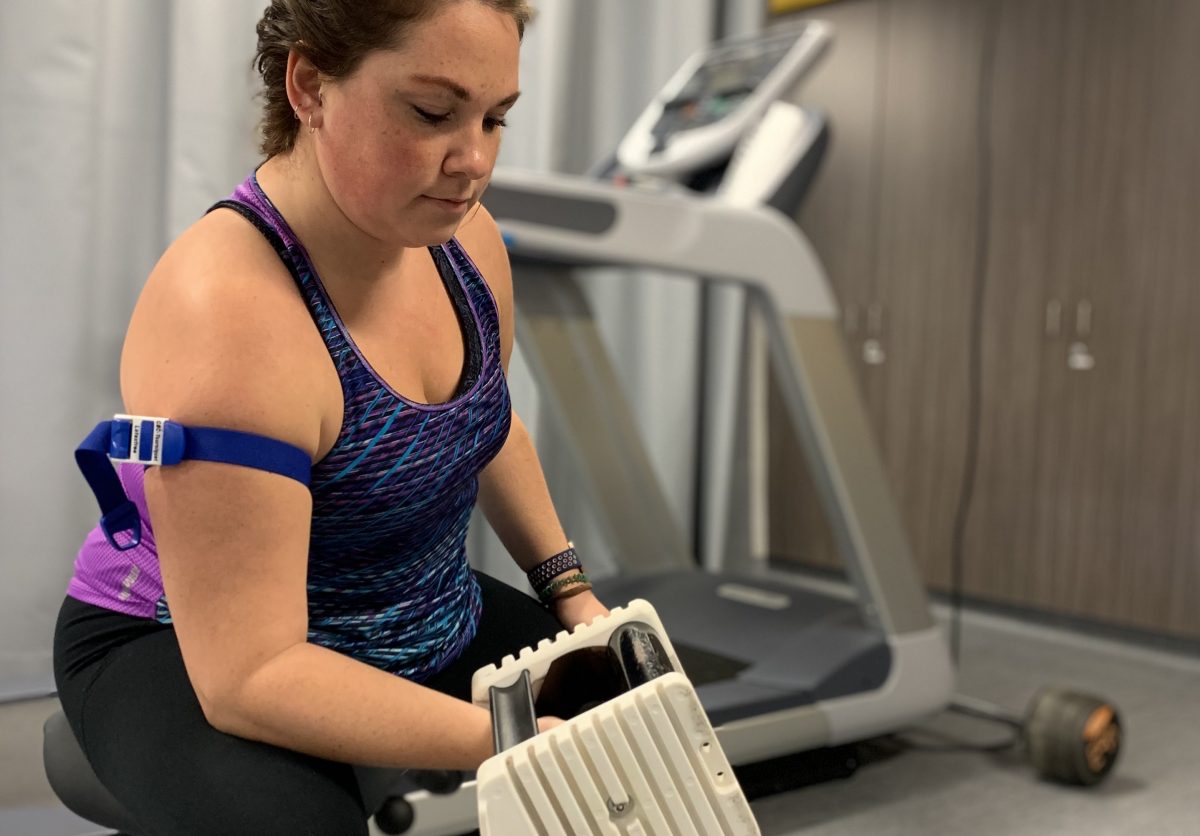 Could blood flow restricted exercise work for women too?
November 27, 2019 —
While blood flow restricted (BFR) exercise training seems to be a boon for increased muscle size in men, finding studies examining BFR exercise in females is a bit of a workout of its own—until now.
A UM Faculty of Kinesiology and Recreation Management research team hopes to establish if males and females respond to blood flow restricted resistance exercise differently.
"This could potentially lead to changes in how blood flow restricted resistance exercise is used and prescribed in the female population," said Zachariah Henderson, a PhD student leading the study.
"Long term, potential sex differences in fatigue development during a blood flow restricted exercise session, and across the menstrual cycle, may impact long term strength and muscle adaptations to blood flow restricted exercise," added Henderson, who's earning his doctorate in Applied Health Sciences at UM.
The study is seeking healthy men and women, aged 18-to-40, who resistance train on a regular basis.
If you're interested in participating, or would like more information, please contact Henderson at hendersz [at] myumanitoba [dot] ca or his advisor Dr. Trisha Scribbans at scribbanslab [at] umanitoba [dot] ca
---
This project was approved by the Education/Nursing Research Ethics Board (ENREB). If you have questions or concerns, contact the Human Ethics Coordinator at the U of M at 204-474-7122 or humanethics [at] umanitoba [dot] ca