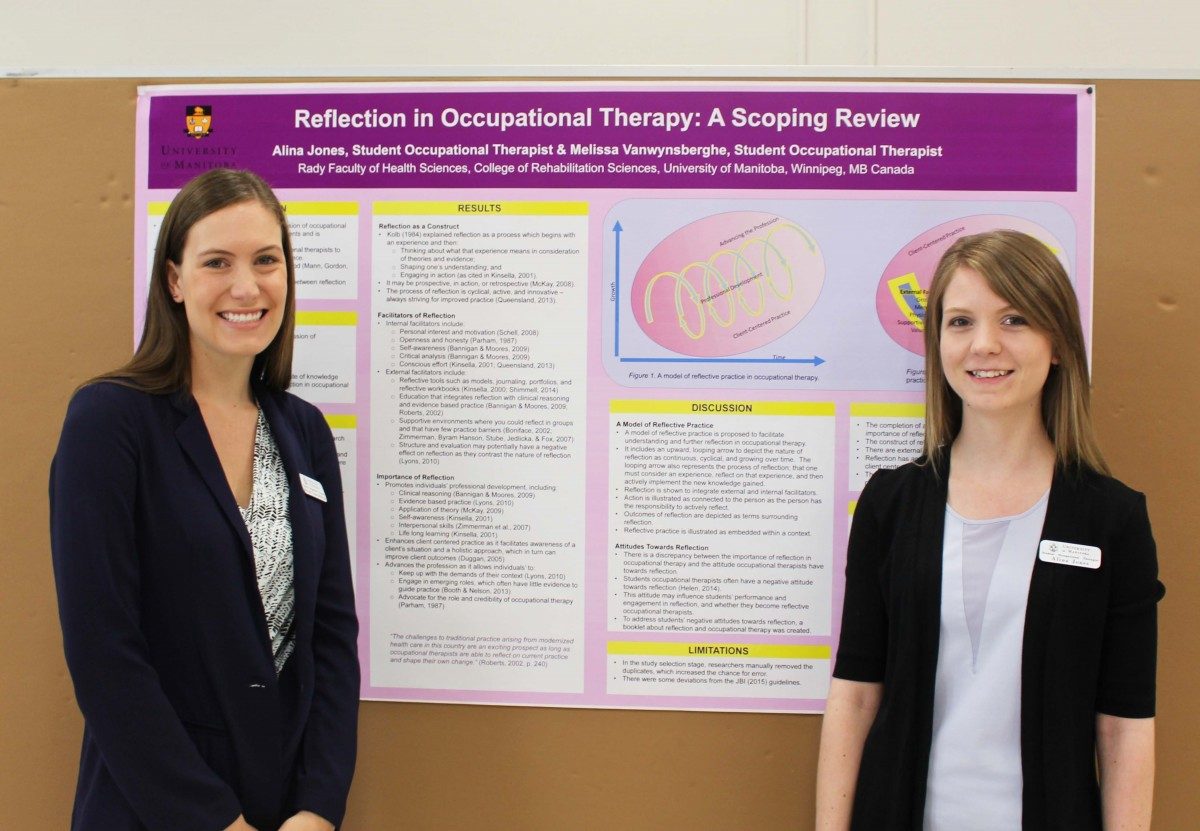 CoRS 2018 Master of Occupational Therapy Independent Study Symposium
June 8, 2018 —
The College of Rehabilitation Sciences, Rady Faculty of Health Sciences, will host its annual Master of Occupational Therapy Independent Study Symposium on Thursday, June 14, 2018, 8:30AM – 4:00PM, at the University of Manitoba, Bannatyne Campus.
Morning Keynote Address
8:30AM – 9:15AM
Theatre B – Basic Medical Sciences Building
Keynote speaker: Dr Marcia Anderson, Executive Director, Indigenous Academic Affairs, Ongomiizwin – Indigenous Institue of Health and Healing
Keynote presentation: "Change Agents: Reconciliation as a Responsibility of Practice"


Afternoon Plenary Address
12:00PM – 12:45PM
Theatre B – Basic Medical Sciences Building
Plenary speaker: Mr. John Salgado, Human Rights Commission Member and Mental Health Practitioner, Willmar, Minnesota
Plenary presentation: "OTher Experiences"
Video Presentations
Video of the morning keynote address can be viewed here.
Video of the noon plenary address will be viewed here.
Schedule and Program

MOT Symposium schedule available here: MOT Symposium Schedule
MOT Symposium Program available here: Symposium Program