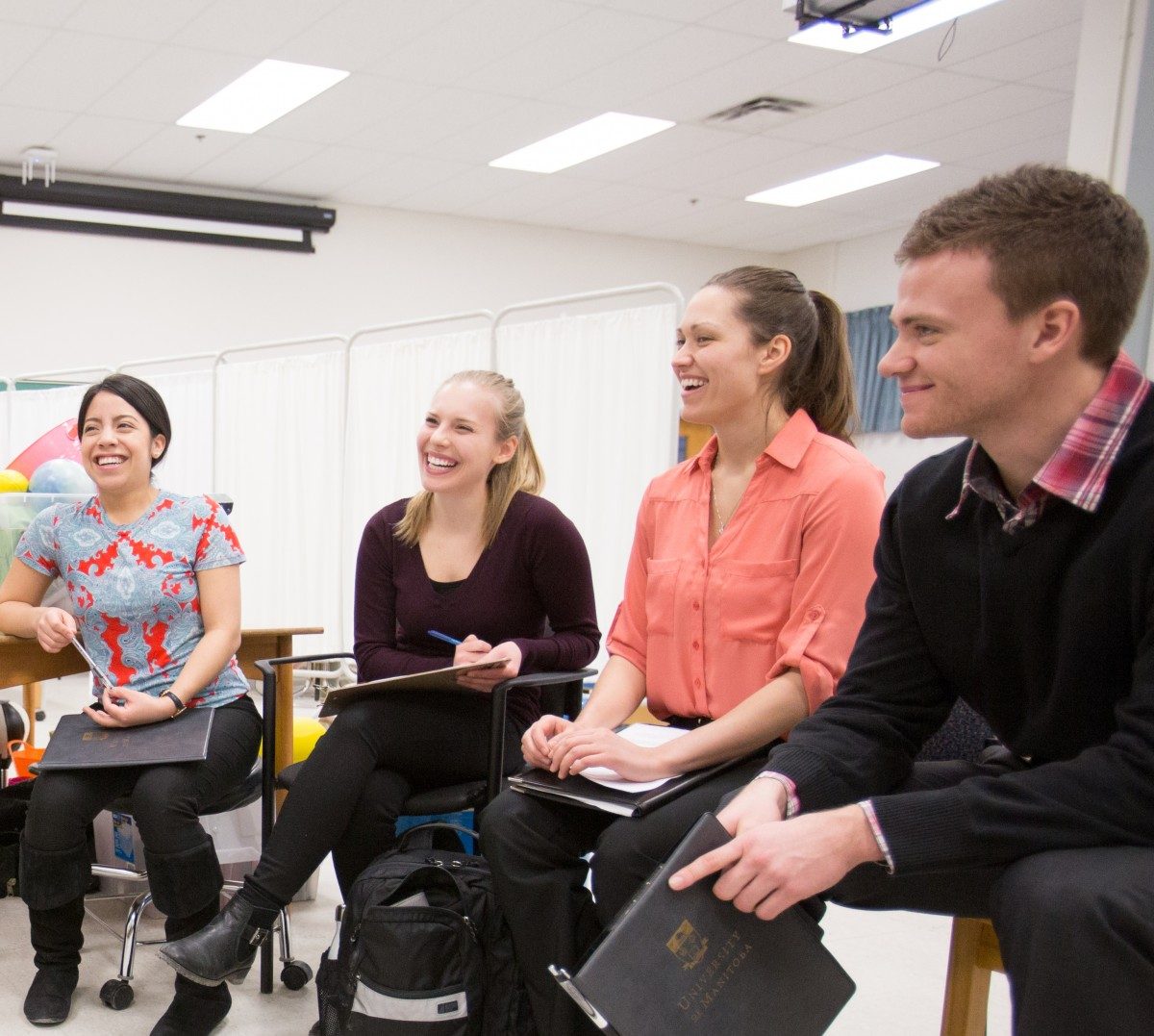 Considering a health career? U of M introduces new pathways
February 1, 2018 —
Students interested in health-related careers that combine biological science with social science have three new educational pathways to choose from at the University of Manitoba.
The University Senate recently approved three new concentrations within the four-year Bachelor of Health Studies degree program. Applications are now open for September enrolment.
The Bachelor of Health Studies is one of two degrees offered under the Interdisciplinary Health Program (IHP), a joint program between the Rady Faculty of Health Sciences and the faculties of Arts and Science. The other IHP degree is the Bachelor of Health Sciences.
"We want students to know they can earn an undergraduate health degree here at U of M, with the option of direct entry from high school," said Dr. Mark Nachtigal, director of the IHP.
"The revamped health studies degree is a great fit for students who are interested in the planning, administration and delivery of health services, or in working with the public in health promotion, education and support. We also have a new concentration to help prepare students to become home economics teachers."
The Bachelor of Health Studies degree focuses primarily on the social science aspects of health. Students take courses in departments such as economics, sociology, native studies and community health sciences to understand how social factors like poverty and cultural background affect people's health.
"Students examine health issues at the individual, family, community and population levels," Nachtigal said. "They gain an understanding of health and illness in a cultural context."
A degree in health studies provides a foundation for careers on health-care teams, and in community health management and education. Graduates might work at a wide variety of agencies, non-profit organizations and businesses that plan or deliver health-related services and products.
Students study on the Fort Garry campus and the degree is awarded by the Rady Faculty of Health Sciences. All students pursuing the Bachelor of Health Studies will select one of the three new concentrations:
Health Policy, Planning and Evaluation: This concentration provides foundational knowledge for students seeking careers such as health policy analyst or health program planner/evaluator, or for those wishing to pursue graduate studies in community health sciences.
Health Promotion and Education: This concentration permits students who want to become home economics teachers to obtain their "teachable subjects" in family studies and nutrition. It also lays the foundation for careers such as community health educator, community wellness worker or health and safety program coordinator.
Family Health: This concentration provides a path for students interested in family social sciences (an existing major that the university plans to phase out). Students in this concentration can choose course topics such as child and youth developmental health, family economics and family violence, laying the academic foundation for careers such as residential care worker, youth care worker or victim services worker.