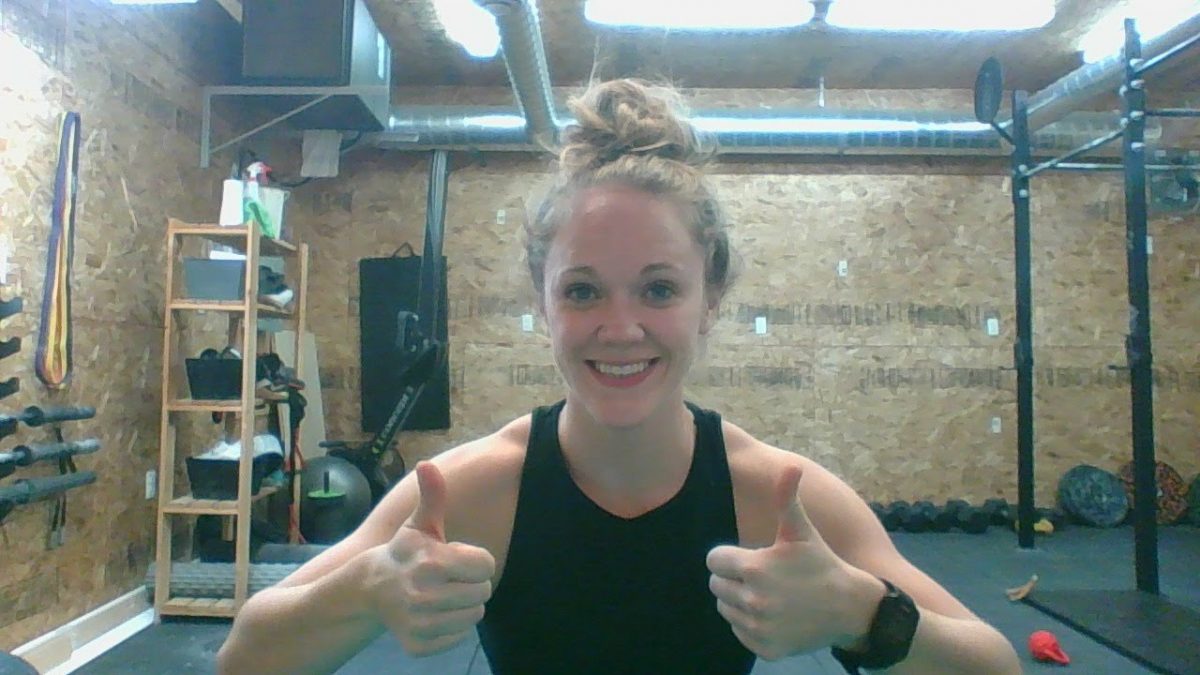 Community connection in the time of COVID-19
May 4, 2020 —
Epidemiologists and health experts across the globe have outlined a strategy of physical distancing to slow the spread of COVID-19. This important directive poses a specific challenge for the Faculty of Kinesiology and Recreation Management community: The tenets of movement, physical activity, recreation, leisure, rehab and sport are intrinsically linked by the bonds of physical human contact.
Although we can't physically be together, it doesn't mean we can't still connect. A vast number of our students and alumni—both from the comforts of home and on the front-lines of health care—have responded to this current health crisis with ingenuity and inspiration.
We are honoured to highlight a handful of people from our community who have made efforts to spread the ideals of our faculty's mission throughout this time. The following profiles were featured on the Faculty of Kinesiology and Recreation Management's Instagram have been edited and condensed for clarity.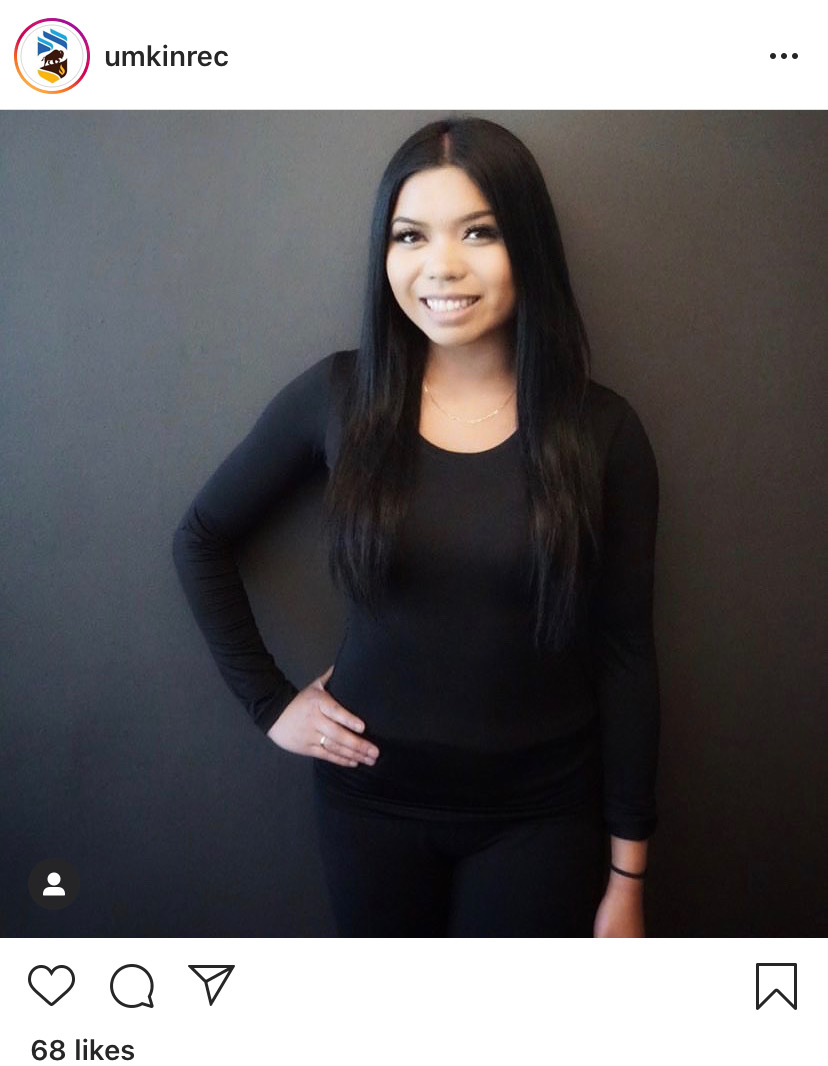 Megan Pascua [B.Kin-AT/18] is a College of Rehabilitation Science's Master of Physical Therapy student. She says her journey of earning a degree in Kinesiology instilled in her the importance of community and giving back. Megan's recently helped start a fundraising campaign to help vulnerable families impacted by COVID-19 put food on the table.
---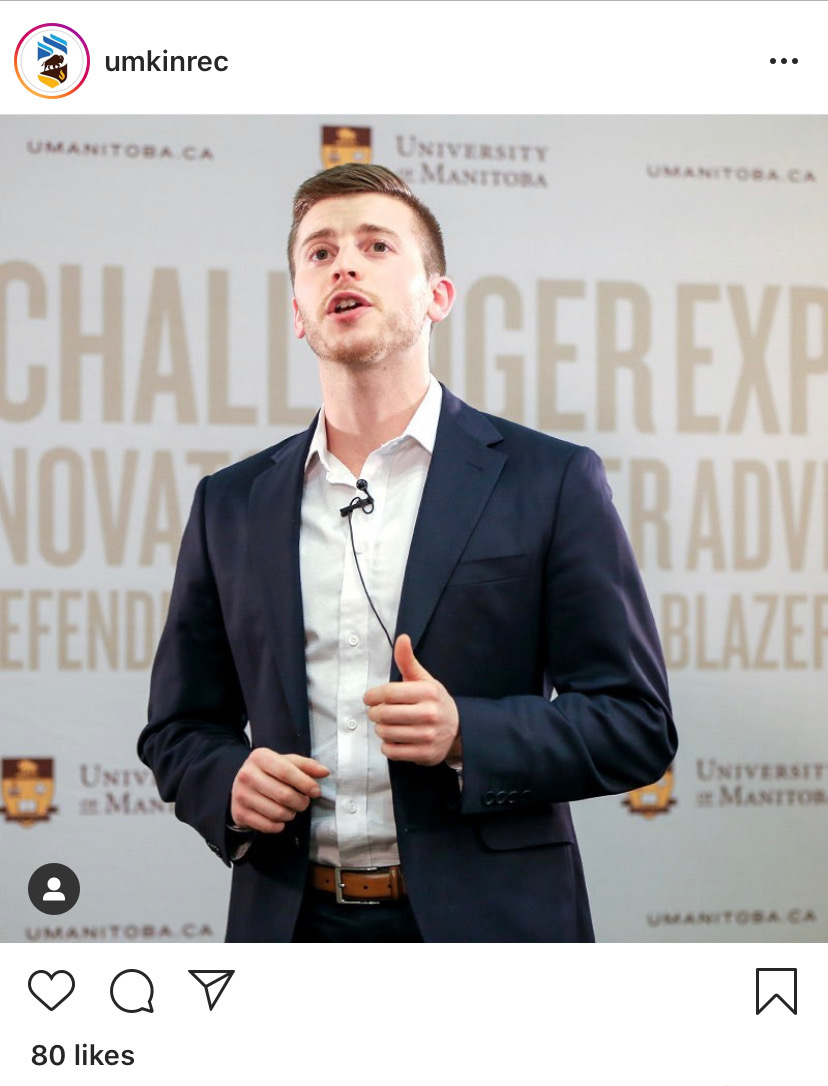 Kevin Boreskie [B.Kin/15, M.Sc./18] is a Rady Faculty of Health Sciences medical student who's also in the process of earning a PhD in Applied Health Sciences. Boreskie, along with his brother, penned a commentary in the 'Canadian Journal of Emergency Medicine' on frailty and COVID-19. In it, they note the importance of a structured, evidence-based assessment of frailty (and not just noting the person's age) to help guide emergency department care during this pandemic. Kevin has also been busy screening individuals at entry points of our city's major health centres.
---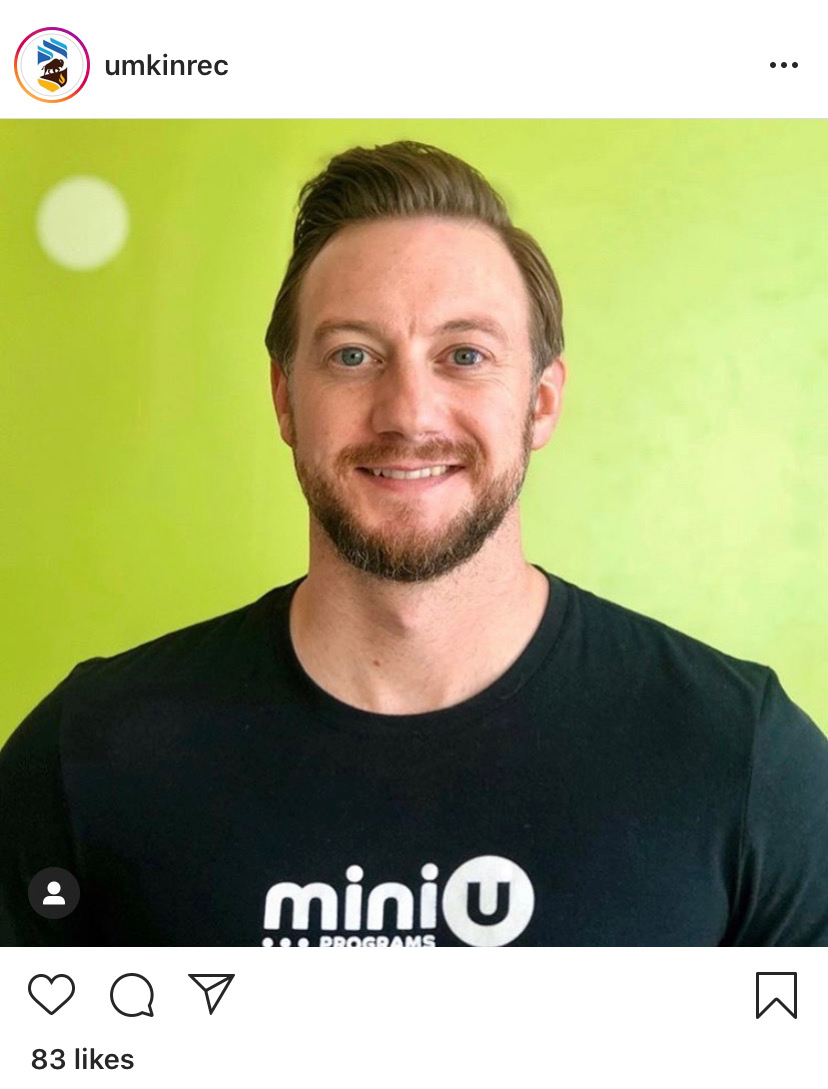 Mini U Programs director Jay Gamey [B.PE/10] has one of the most recognizable faces at the University of Manitoba. His Mini U career spans three different decades (he started as a leader in 2002 while earning a degree in physical education). And since becoming program director in 2009, he's been a beacon of leadership development for close to 2,000 different spring and summer camp employees—most of them UM students. It's obviously not business as usual at Mini U, but that hasn't stopped Gamey and his team. Recently, he's let the world into his home via social media, demonstrating tips and ideas with his own children that parents/guardians can incorporate into their home learning routines. "My hope is that the Mini U team and I can offer support as we experience this together," Gamey adds.
---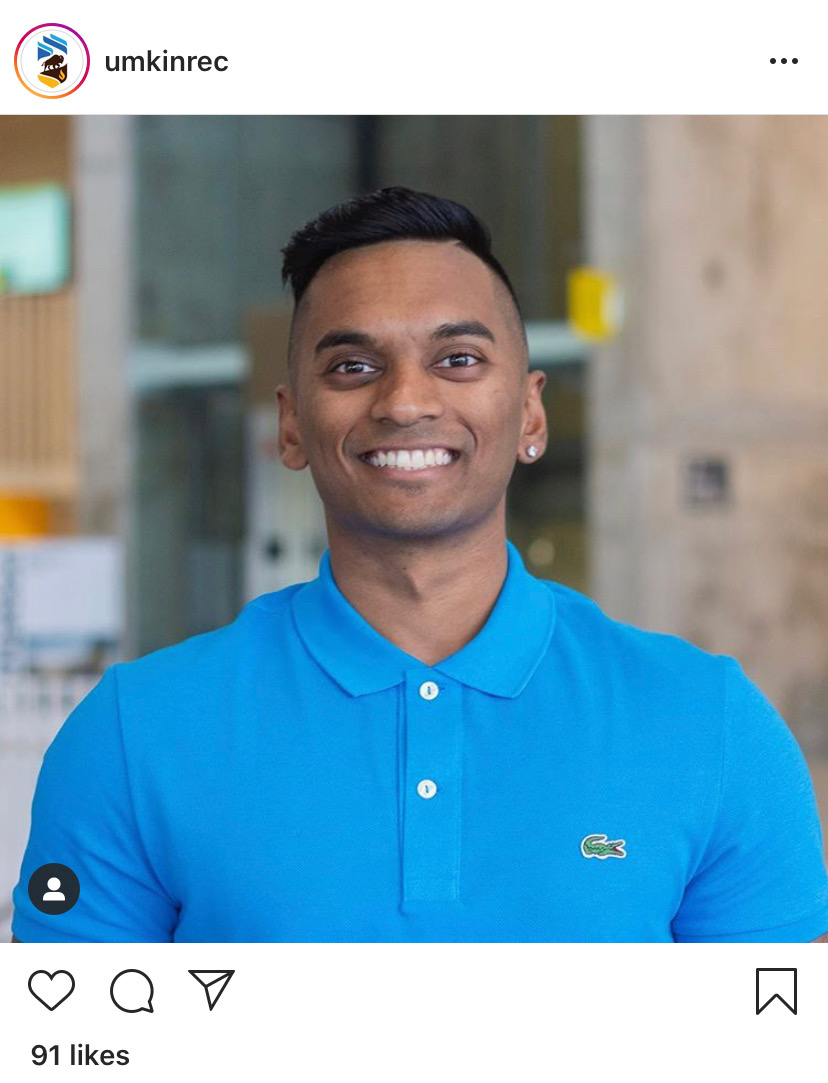 Ryan Singh [B.Kin-AT/19] is a new business owner trying his best to navigate the uncertainty of keeping his sports therapy clinic afloat in the time of COVID-19. But his primary concern, he says, is helping people stay on top of their fitness. "Exercise helps your body in so many ways. It is my goal to help everyone get through this pandemic in their best shape both physically and mentally." Singh, the owner of Recharge Sports Therapy, is providing free online group fitness training. The workouts are Monday to Friday at 10am. "With the coaching being five days a week and at the same time, it will not only help you stay on track, but also build a routine." (Email Singh at rechargesportstherapy [at] gmail [dot] com for more info).
---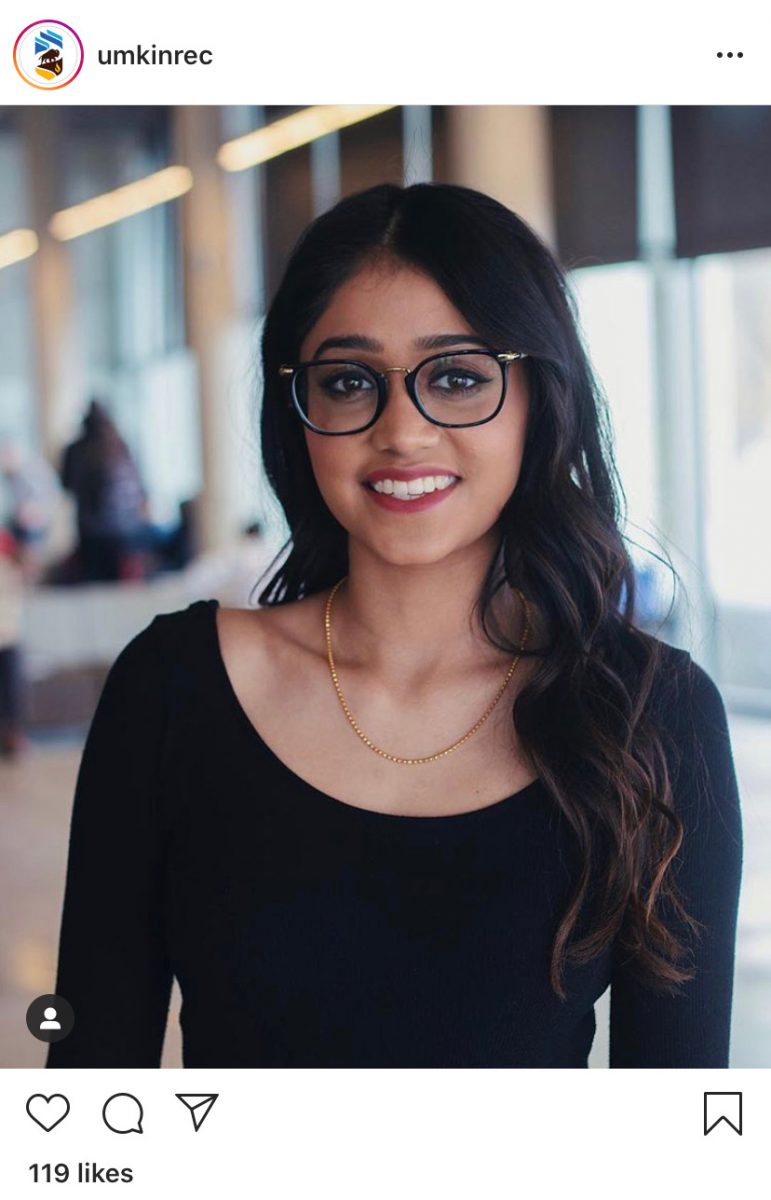 During this time, you've probably read or heard about essential jobs; the roles and professions deemed vital to our collective health, safety and well-being. While a large lot of us have the opportunity (and obligation) to stay home for work and study right now, those working essential jobs do not. As a recreation therapist at Misericordia Health Centre, Sara Dhaliwal [B.R.M.C.D./19] finds herself on the front lines during this world health crisis. Since families aren't permitted to visit patients and residents at this time, Dhaliwal has levered some ingenuity to help bridge this gap. She explains: "We have found creative aways where family can see their love ones by FaceTiming. We have allowed family to come to the health centre main doors and do window visits where we call the family so the patient can see them physically and talk. I never thought my first year working as a RT I would have to think outside the box and figure ways to have love ones connected during a pandemic. Also when we're on the unit, we have to wear [PPE] and try our best to practice physical distancing, but it's not always possible. Our programs have now gone down to 8-10 people with two metre space between each person."
---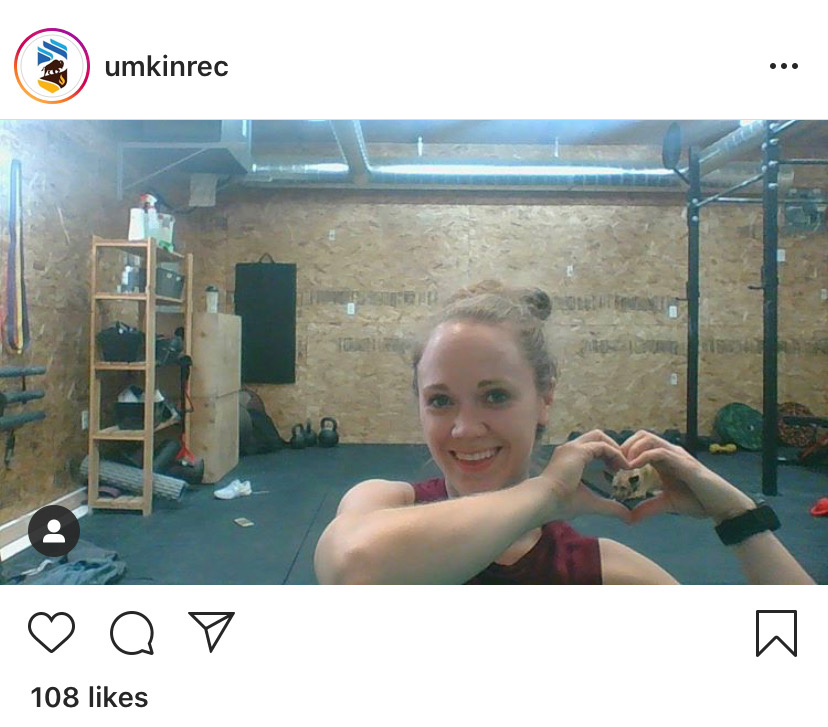 Jana Slaght [M.Sc./15] was once a fitness attendant in the Gritty Grotto, the underground, unique predecessor to the Active Living Centre. As the old saying went, if you can pump out a workout in the Grotto, you can pump one out anywhere. Slaght, who's now a research coordinator at the Bannatyne Campus (as well as a popular Joe Doupe Rec Centre fitness instructor) is taking her workouts to YouTube from her garage gym. Each Tuesday and Friday, you can join her for a live-feed, 30-minute "At Home Lunch Crunch" starting at 12:15 p.m. Slaght on why she's connecting with her community during this time: "I figure it's the least I can do to try and brighten someone else's day, and it also helps me to find some sort of routine and normalcy in my schedule so hopefully it has this effect for others as well."