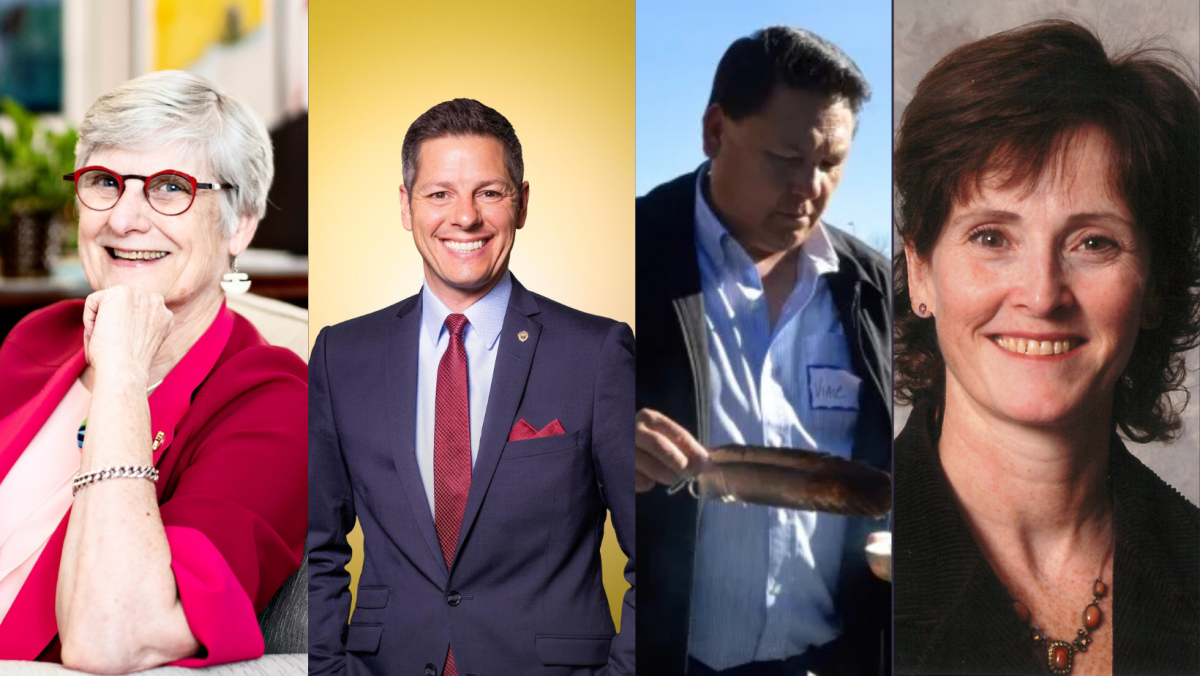 College recognizes four inspiring honorary degree members at Annual Convocation
Patricia Bovey, Brian Bowman, Vincent Solomon, and Brenda Cantelo have all left their impact on the College and University in some way that has made it a better place.
November 16, 2023 —
On November 5, 2023, St John's college celebrated four new Honorary Degree Recipients at our Convocation in the Chapel, recognizing these inspiring individuals for their contributions to both the College and the University, as well as the broader community.
The 2022/23 Honorary Degree Recipients that we recognized included The Honourable Patricia Bovey, who received the Doctor of Canon Law (honoris causa), Brian Bowman, who also received the Doctor of Canon Law (honoris causa), Vincent Solomon, who received an Honorary Fellowship, and Brenda Cantelo, who received the Fellow's Recognition Award.
Each of these recipients has left their impact on the College and University community over the years, whether serving in office as Mayor, being a member of the University of Manitoba Board of Governors, or serving in the Senate of Canada. In recognizing each of these individuals, one thing they all have in common is their connection and the feeling of community they have at the College.
In honoring these recipients, we enjoyed catching up with Patricia, Brian, and Brenda to discuss what these recognitions mean and what the College has meant to them.
Patricia Bovey
Doctor of Canon Law (honoris causa)
The Honourable Patricia Bovey is no stranger to the University of Manitoba after serving nine years on the Board of Governors. Patricia got involved with St John's when her first husband was a member of the college council and it progressed from there. Recognizing the importance of the College's art collection, Patricia used her internationally recognized expertise in the art world to highlight several of the more significant pieces at an event held for college alum. Over the course of Patricia's career, she has had multiple books published by the University of Manitoba Press (located on the third floor of St John's College), including one released in 2019 about the works of Don Proch who previously received the Doctor of Canon Law from St John's College.
In receiving the Doctor of Canon Law (honoris causa), Patricia was touched and overwhelmed by this recognition and the acknowledgment of her achievements by St John's college.
"Winnipeg is my home base and means a great deal to me. To be recognized in the city where I was born and raised, this award is very personal. It was a meaningful day to be recognized and share it with Brian Bowman, who I've connected with over the years, and Don Proch, who was on stage whom I also read my citation for."
Patricia will speak at the School of Art later this month.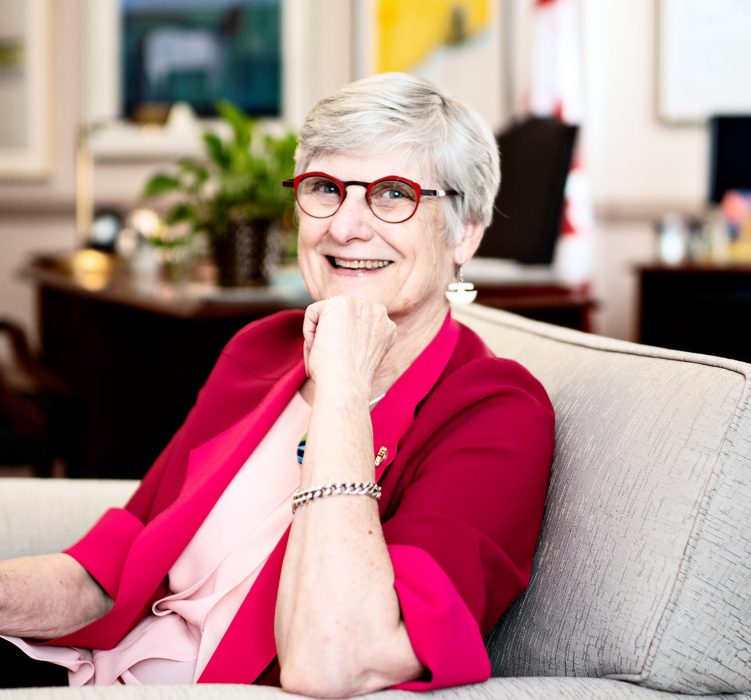 Brian Bowman
Doctor of Canon Law (honoris causa)
After serving as Winnipeg's Mayor for eight years, Dr. Brian Bowman was also awarded the Doctor of Canon Law (honoris causa). Before politics, Brian attended the University of Manitoba and was a member of St John's College, where he found a sense of belonging, and adopted a strong work ethic, and drive to succeed. Utilizing the study carrels at the College to study for his LSAT and learning how to study effectively, Dr. Bowman found the College instrumental in building his career and allowing him to succeed during his time in office.
"When I became Mayor, my goal was to make City Hall more inclusive. In doing this, I remembered the sense of inclusivity I felt at the College."
While enjoying the supportive environment of the college, Brian met his now wife Tracy Bowman, Executive Director of Alumni Relations, who was also at St John's where they had a study carrels next to each other. As Brian notes, "Tracy elevated my game" when it came to studying and establishing a commitment to academic excellence.
Reflecting on his time at St John's College and continuing his next chapter at Canada Life as the VP in Sustainability and Social Impact, Brian is humbled by this Doctor of Canon Law recognition.
"I'm at a loss for words, truly humbled by this recognition. The College is a warm and inclusive environment for me. It's where I worked hard to get my marks up in the study carrels, built skills on how to learn effectively, and was motivated by my wife Tracy, whom I had a carrel beside at the College. The first award I won was a World Religion Award from the College approximately 30 years ago. The award wasn't just any award; it was the first time receiving an award of this kind that meant a lot to me in helping me be more inclusive with my work."

Vincent Solomon
Honorary Fellowship
Vince has played a critical role in reconciliation facilitating workshops and courses on indigenous awareness amongst other impactful teachings Vince has done. Born in 1964 in Norway House Cree Nation and moving to Winnipeg in 1987, Vince is an Anglican Priest who has had a deep impact on St John's College as an educator especially in 2019 and 2020.
Vince has given so much to his church, St John's and the wider community. He has written and spoken on Gospel-based apology, reconciliation, and Indigenous self-determination within the Anglican Church. He has also served on the board of Circles for Reconciliation and has worked for the Mennonite Central Committee as coordinator of Indigenous Neighbors program.
St John's College, the Diocese of Rupert's land, the Manitoba Mennonite Central Committee, countless organizations, and of course his parishioners are all very blessed by Vince's gift of teaching, storytelling, and caring.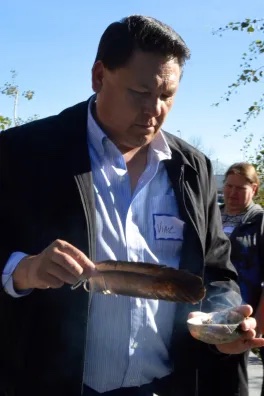 Brenda Cantelo
Fellow's Recognition Award
The final recipient we recognized on November 5th was Brenda Cantelo. Brenda started at the College in 1998 as a Junior Fellow, where she immediately felt at home. To her, and many of our Fellows, the College has a distinctive feel, making it stand apart from other places at the University. She's enjoyed being part of committees, participating in the governance of the College, and getting to know other academics from all areas.
"It is rewarding to have been remembered profoundly and meaningfully by one's Fellows. Sometimes, amidst all the hard work and "busyness "of the term, one doesn't see the outcomes immediately, so to know that these achievements are reverberating in the thoughts of one's colleagues is heartwarming. And to hear them expressed in such a thoughtful and gracious manner made for a memorable day.
Continuing with her research in Religion, Brenda plans to expand her academic interests in the future, which will include travels to Mexico and Spain.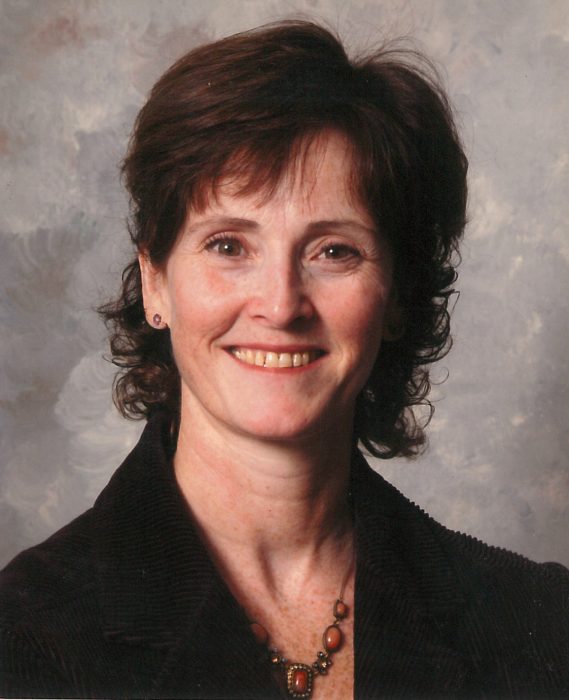 On behalf of St John's College, congratulations to this year's honorary degree and fellowship recipients.