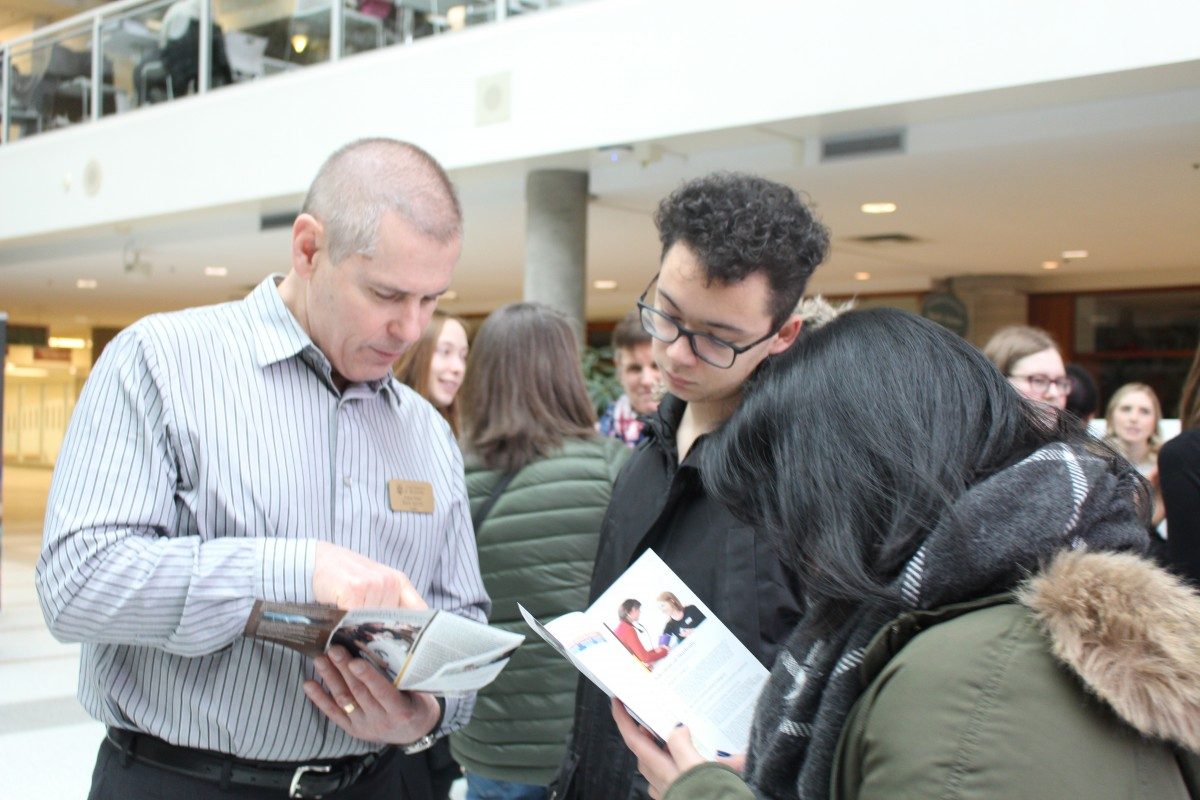 College of Rehabilitation Sciences Open House
January 16, 2019 —
The Rady Faculty of Health Sciences' College of Rehabilitation Sciences will hold its annual Open House on Jan. 20 from 1:00 – 3:00 p.m. at the Brodie Centre, 727 McDermot Ave., Bannatyne campus, University of Manitoba.
The Open House is targeted to students interested in pursuing master's degrees in occupational therapy and physical therapy or bachelor of respiratory therapy. These programs prepare future health care professionals for rewarding careers in a variety of settings in health, social services, labour and education.
Students and faculty from all three programs will be on-site to answer questions as well as lead tours and share information.
"This Open House gives potential students a chance to learn about exciting options in physical, occupational and respiratory therapy careers," said Dr. Reg Urbanowski, dean, College of Rehabilitation Sciences. "Having a chance to talk to current students and faculty will give them an opportunity to explore avenues they perhaps hadn't considered before."