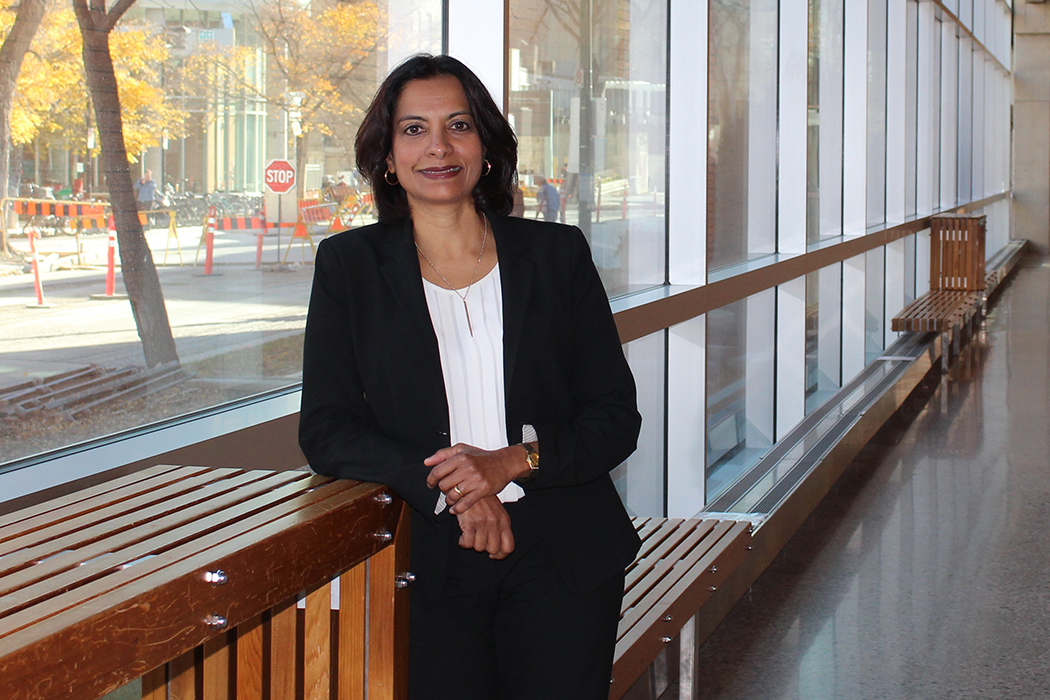 College of Pharmacy dean reappointed
August 29, 2022 —
Dr. Lalitha Raman-Wilms has been reappointed as dean of the College of Pharmacy, Rady Faculty of Health Sciences for another five-year term, until 2027.
"Dr. Raman-Wilms has shown great leadership as dean," said Dr. Brian Postl, outgoing dean of the Rady Faculty of Health Sciences and vice-provost (health sciences). "She led the creation of the new Doctor of Pharmacy program and has been guiding the college through the uncertainty of the pandemic. I look forward to seeing what she accomplishes in the coming years as dean."
In 2017, Dr. Raman-Wilms moved to Winnipeg and the University of Manitoba to take on the role of dean and professor at the College of Pharmacy, Rady Faculty of Health Sciences. During her leadership at the college, she has facilitated the development and implementation of the new Doctor of Pharmacy program (PharmD), enabled a significant growth in research and graduate education, and has supported processes and procedures to ensure the safety of faculty, staff and students throughout the pandemic. She has also successfully led the accreditation of the B.Sc. (Pharm.) and PharmD programs and the development of the college of pharmacy's strategic plan.
"We are fortunate to have Dr. Raman-Wilms continue as dean of the College of Pharmacy," said Dr. Diane Hiebert-Murphy, provost and vice-president (academic), University of Manitoba. "Her leadership and vision within the college, as well as her work on UM's equity, diversity and inclusion (EDI) and anti-racism Task Forces make her an asset to our institution."
Dr. Raman-Wilms' research relates to the optimization of medication use in the elderly, specifically related to management of polypharmacy and deprescribing of medications. She is a research affiliate with UM's Centre on Aging.
Over the course of her career, she has produced a significant number of publications, including peer reviewed abstracts and book chapters. Dr. Raman-Wilms is a sought-after speaker and has given presentations and invited lectures widely, both nationally and internationally.
Dr. Raman-Wilms is a graduate of the University of Toronto, where she received a bachelor of science in pharmacy, followed by a doctor of pharmacy.
Dr. Raman-Wilms was appointed as assistant professor at the University of Toronto's Leslie Dan Faculty of Pharmacy in 1997, and then as an associate professor in 2003. While there, she held several leadership roles – including director, division of pharmacy practice; associate dean, professional programs; and associate dean, education (undergraduate, professional and graduate programs).
Dr. Raman-Wilms has served as president of the Association of Faculties of Pharmacy of Canada, and currently serves on the advisory committees of Choosing Wisely Manitoba and the Manitoba Training Program for Health Services Research.