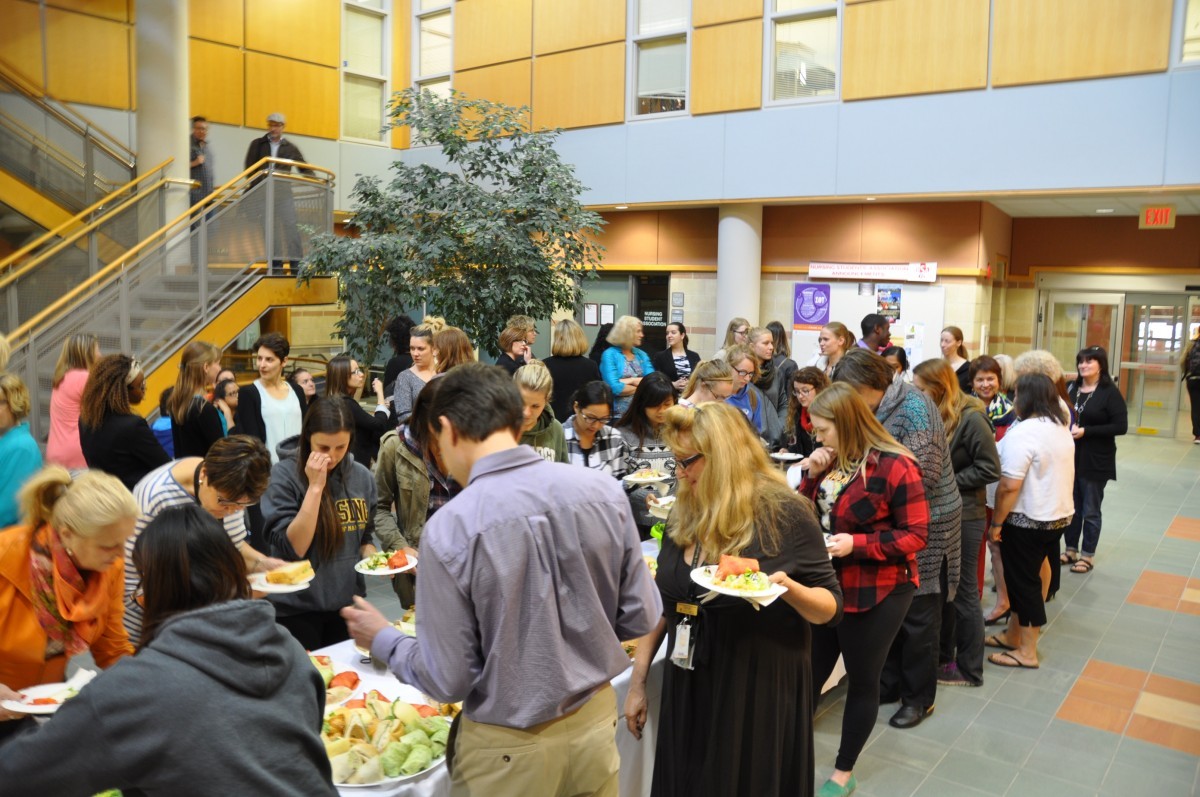 College of Nursing appreciation luncheon
Celebrating Nursing Week 2015
June 1, 2015 —
Over 120 nursing students, faculty and nursing care providers attended a luncheon (hosted by the Hosted by the College of Nursing) in celebration of Nursing Week. The event's theme: "Nursing: With you every step of the way" acknowledged nurses everywhere who provide quality patient care at every level and stage of medical treatment, and who assist and participate in collaborative and interprofessional teams in an effort to continually improve health care processes.
The lunch began with opening remarks from Dr. Beverly O'Connell, Dean of the College of Nursing, who congratulated students and recent graduates on their completion of this past academic year of studies, and encouraged them to continue their studies and professional careers with a strong work ethic and resolute study habits. Dr. O'Connell also extended her thanks and admiration for the collaborative work that nursing researchers have been doing with support from the Manitoba Centre for Nursing and Health Research (MCNHR).
The Dean drew attention to the tenth anniversary of the Dr. Helen Glass Researcher in Residence program operating out of the MCNHR, and welcomed this year's Researcher in Residence, Dr. Cheryl Forchuk. She reminded guests at the luncheon that regulated nurses are the largest group of any health care provider group in Canada, and it is the commitment of nurses – a promise to care for patients and improve systems of patient care – that stands as the backbone of health care systems in Canada.
Dr. O'Connell extended galvanizing congratulations of "Good on ya!" to all the attendees for their continued hard work and compassion in their professional fields. Guests were then invited to mingle amongst themselves and enjoyed the luncheon buffet.