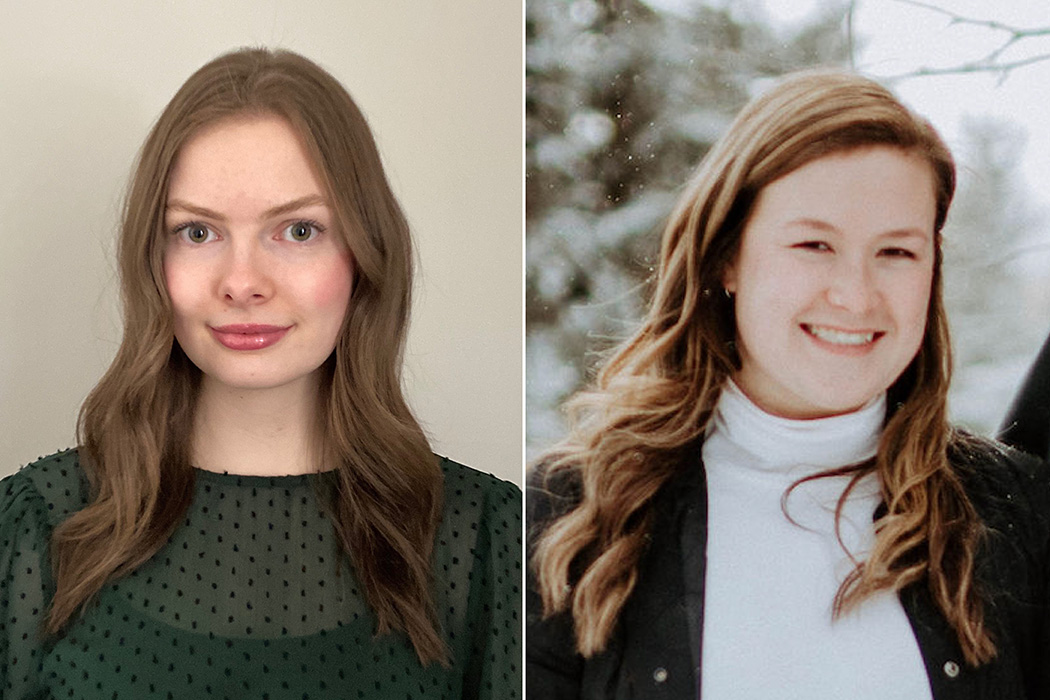 CME Scholarship Supports Women Studying Engineering
April 26, 2022 —
Women in Manufacturing (WIM) is a pan-Canadian initiative of Canadian Manufacturers and Exporters (CME) that aims to increase the number of females employed in the manufacturing industry. CME created this scholarship program to support the education of women entering the manufacturing workforce.
This year at their Gala Awards, two students from the Price Faculty of Engineering were named as recipients of the scholarship. They were civil student Autumn Garnham and biosystems student Victoria Wainikka. Both Garnham and Wainikka were presented with $2,000 at their Gala Awards in Winnipeg.
"Thank you to Canadian Manufacturers & Exporters (CME) Manitoba and its Women in Manufacturing (WIM) initiative for this scholarship. I would like to express my appreciation to all those who inspire and encourage women to pursue careers in male-dominated fields. I am honoured to receive this scholarship towards my education, and look forward to further exploring opportunities for sustainable engineering in manufacturing." – Victoria Wainikka

"I would like to thank the Canadian Manufacturers and Exporters (CME) for selecting me for the Women in Manufacturing scholarship. I would also like to thank Randy Herrmann and the staff at ENGAP in the Price Faculty of Engineering for always supporting me. I hope to one day work with Indigenous Communities and streamline a process so the basic infrastructure (Water and Proper Sanitation) is readily available for the communities which are currently living without." – Autumn Garnham
CME members participation at the annual Made in Manitoba Golf Tournament held in partnership with Food & Beverage Manitoba builds and sustains the fund to present these scholarships. The Price Faculty of Engineering congratulates both Autumn Garnham and Victoria Wainikka on receiving this scholarship and thank CME for their continued support of engineering students at UM.