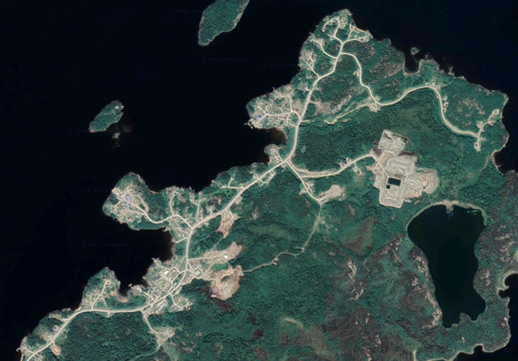 Civil capstone project partners with First Nation to tackle soil contamination
Soil contamination tackled by students for Little Grand Rapids First Nation.
May 25, 2021 —
Fourth-year civil engineering students at the Price Faculty of Engineering have completed a capstone project sponsored by Indigenous Service Canada in the First Nation of Little Grand Rapids.
Capstone, the final year engineering undergraduate program project, exposes students to a real-world project in an industry-like setting. Partner organizations provide teams of students with simulated projects that allow them to assume the roles of consulting engineers and the opportunity to prepare reports and presentations on their preliminary design recommendations.
This year, Indigenous Service Canada (ISC) presented students with an Environmental Site Assessment project. Situated in Little Grand Rapids First Nation, students were alerted to three sites with suspected soil contamination due to petrochemicals, as well as the requirement to design a community vehicle garage structure. Students were presented with background data from which to conduct their assessments and had to consider the challenges and constraints of working in a remote First Nations community, including the use of winter roads and ways to maximize the involvement of the local population.
This was not the first time ISC has sponsored a capstone project, having previously worked with civil engineering students over the past three years. This time the project involved developing a Phase 2 and Phase 3 investigation, and a remedial action plan for three sites. The project challenged the students' abilities as not only did they have to develop an engineering solution to the problem at hand, but they needed to consider how to implement the project given the remote setting of the community.
Fourth-year civil engineering student Kayla Atwood appreciated the opportunity to work with an Indigenous community in Manitoba. It built on her previous work experience at Manitoba Hydro where she had enrolled in a training course that focused on Indigenous and First Nations awareness and the effects of colonization. That, coupled with her experience on another project with a First Nation that was experiencing mercury poisoning, led her to choose this capstone project.
As project manager, Atwood led the team in proposing a solution that could remediate a problem that was brought to the community by settlers. "(The community) lives there, and they're going to continue to live there, so we need to make sure that the changes (we recommend) are for their benefit and we keep them in mind as we're proposing those changes," said Atwood.
Working on the project gave Atwood and the team a new perspective on reconciliation. They reflected on how they can use what they have learned to work with communities on addressing the harms and mistakes of the past and how that can provide a lens into the future with respect to what can be done to further build the bridge of reconciliation.
The team included Kayla Atwood (Project Manager), Brock Uhryniuk (Environmental Lead), Linda Duch (Geotechnical Lead), Madison Stafford (Hydrotechnical Lead) and Santino Mignacca (Structural Lead).