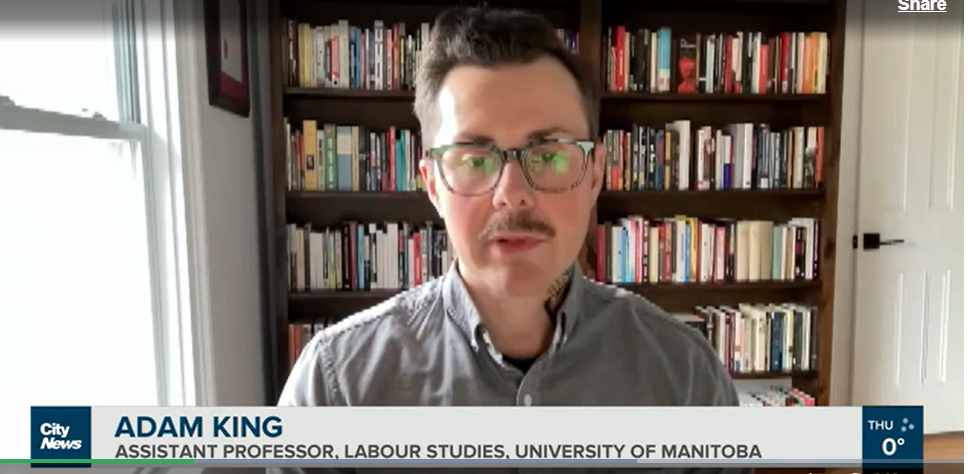 CityNews Winnipeg: Manitoba labour unions react to Bill tabled in Ottawa that could ban temporary workers during a strike
November 10, 2023 —
As legislation at the federal level is tabled to ban the usage of temporary workers during a strike, labour unions here in Manitoba are hoping the same could be done in this province.
Federal Minister of Labour Seamus O'Regan tabled Bill C-58 Thursday which would ban the usage of replacement workers in federally regulated workplaces during a strike or lockout.
"Across Canada, it is unlawful for an employer to use replacement workers to permanently replace striking union members, but they could do so temporarily, they could bring in replacements during a strike or a lockout," explained Adam King, an assistant professor of labour studies at the University of Manitoba.