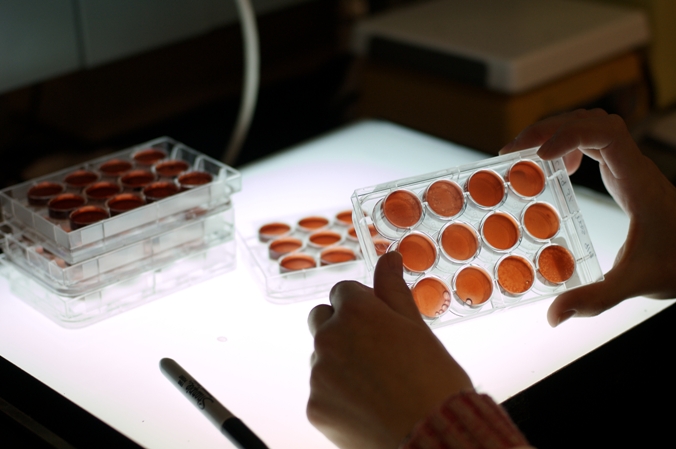 Celebrating the Rh Award winners
April 28, 2014 —
Dr. Cheryl Rockman-Greenberg is this year's recipient of the Dr. John M. Bowman Memorial Winnipeg Rh Institute Foundation Award.
The Winnipeg Rh Institute Foundation was established in 1994. The objective of the Foundation is to support the advancement of knowledge in all fields, and it derives funds for this purpose from royalties arising from the sale of serums and medicinal formulae. The purpose of the Dr. John M. Bowman Memorial Winnipeg Rh Institute Foundation Award, which was established in 1997 and renamed in Dr. Bowman's memory in 2005, is to recognize outstanding research accomplishments by senior University of Manitoba faculty. The award consists of a cash prize of $20,000 and a medal. An annual special event is held in the form of an invitational dinner, which is followed by a lecture to be delivered by the award recipient.
As this year's award recipient, Dr. Cheryl Rockman-Greenberg will give a free public lecture on Tuesday, April 29, at 7 p.m. in the Robert B. Schultz Lecture Theatre in St. John's College (92 Dysart Rd.). All are welcome. Free Admission.
Tremendous progress has been made over the past decades in our understanding and treatment of rare disorders. join us to hear Dr. Rockman-Greenberg share her journey of discovery and the challenges ahead in translating advances in genetics research to the delivery of patient care.
The Foundation also recognizes outstanding researchers in seven categories. The Rh Award is given to academics who are in the early stages of their careers and who display exceptional innovation, leadership and promise in their respective fields. Past winners have become internationally-known researchers.
This years' recipients are: Belay Ayele (plant science); Minna Rose Chung (Desautels Faculty of Music); Shawn Clark (engineering); Hari Bapuji (business administration); Kirk McManus (medicine); Hee-Jung Serenity Joo (English, film and theatre); Emmanuel Ho (pharmacy).
Research at the University of Manitoba is partially supported by funding from the Government of Canada Research Support Fund.