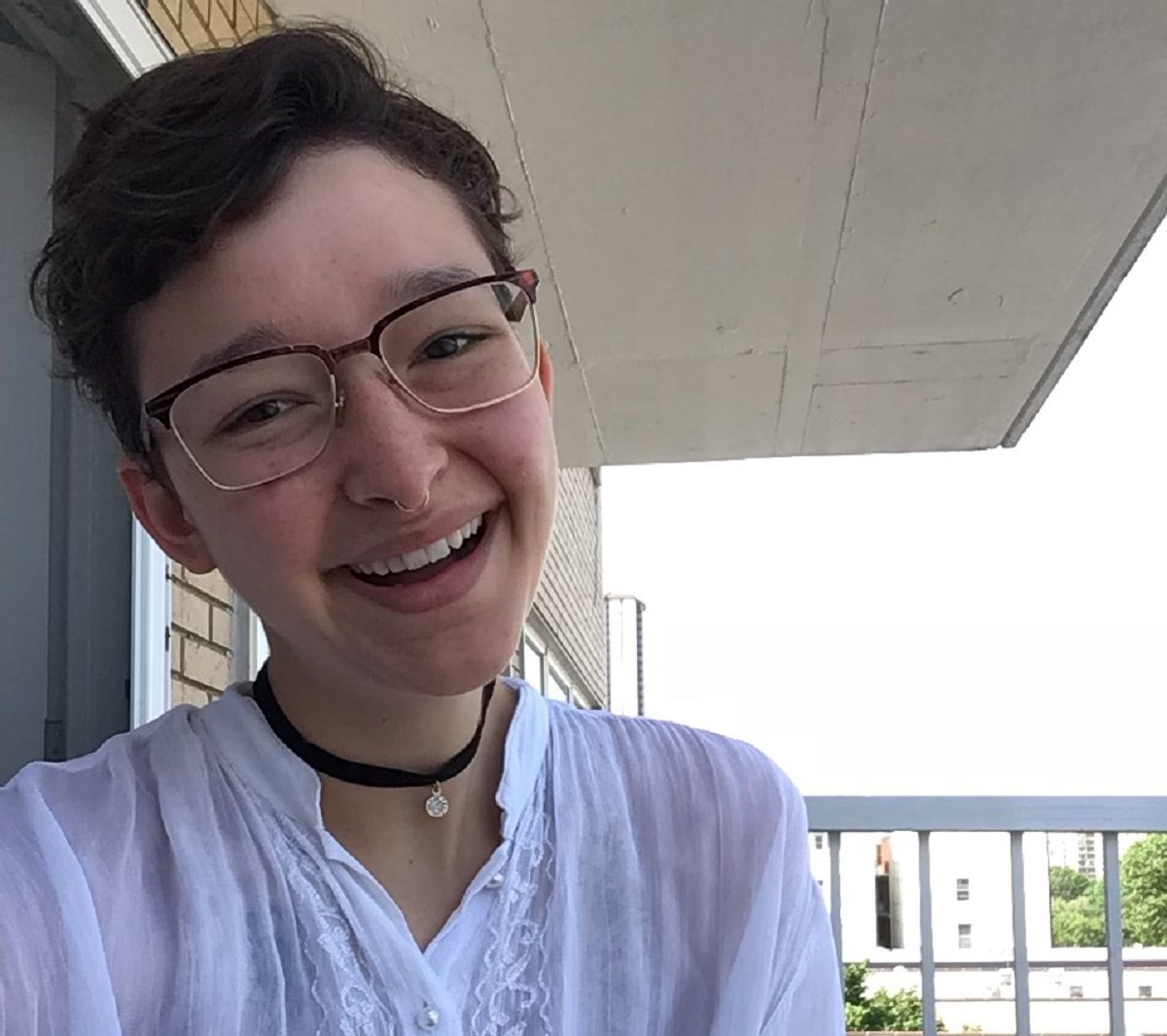 Celebrating the class of 2018
Meet Julia Minarik, graduating with a Bachelor of Arts in philosophy
June 5, 2018 —
In celebration of the University of Manitoba's Spring Convocation 2018, UM Today is featuring some of the outstanding students we are celebrating this week.
With an undying curiosity to learn and garner knowledge: Julia Minarik studied philosophy in the Faculty of Arts and is graduating with a gold medal from the program. She is also a Leader of Tomorrow recipient and an Emerging Leader Award winner.
What was your inspiration?
It's really hard to say exactly what inspires me or what keeps me going. I think the answer I'll give today is that philosophy inspires me. For one, there's the sheer body of knowledge within my discipline and the strong desire to want to know all of it that pushes me. Secondly, I'm inspired by the idea that I have a whole academic career ahead of me, full of intelligent people that I'll get to meet and just chat with, and by the thought that maybe one day I'll be able to say something worthwhile.
What was your greatest obstacle in your post-secondary journey?
My greatest obstacle was finding what made me love academia and life in general, which ended up being philosophy. I was definitely lost for a while.
It wasn't until third year when I decided to switch up my degree on a whim for the third time, switch faculties for the third time, and stop lying to myself about what I wanted to do. Then I really was able to succeed. The U of M and my adventure here really helped me realize what I love.
What is the most interesting thing that happened to you at the U of M?
I would have to say the most interesting thing to happen to me was getting the opportunity to sit on a hiring committee. The philosophy department hired a candidate this last year, the first in quite some time, and I was lucky enough to be selected as the department student representative. It was amazing to get the chance to sit on a hiring committee and see the process from the inside.
What's next?
In the short term I plan to settle into my grad program here at the U of M. I have research lined up over the summer in aesthetics― my current area of infatuation. I'll be joining the department of philosophy in fall, with the long term goal of teaching aesthetics or epistemology at a university somewhere in Canada. I'm going to try my best to apply to conferences next year and jump head-on into the academic community!
Don't forget to check our student accounts on Instagram and Facebook to learn more about some of the students graduating this week. You can also join the 'Convocation conversation' on social media by following #umanitoba2018.