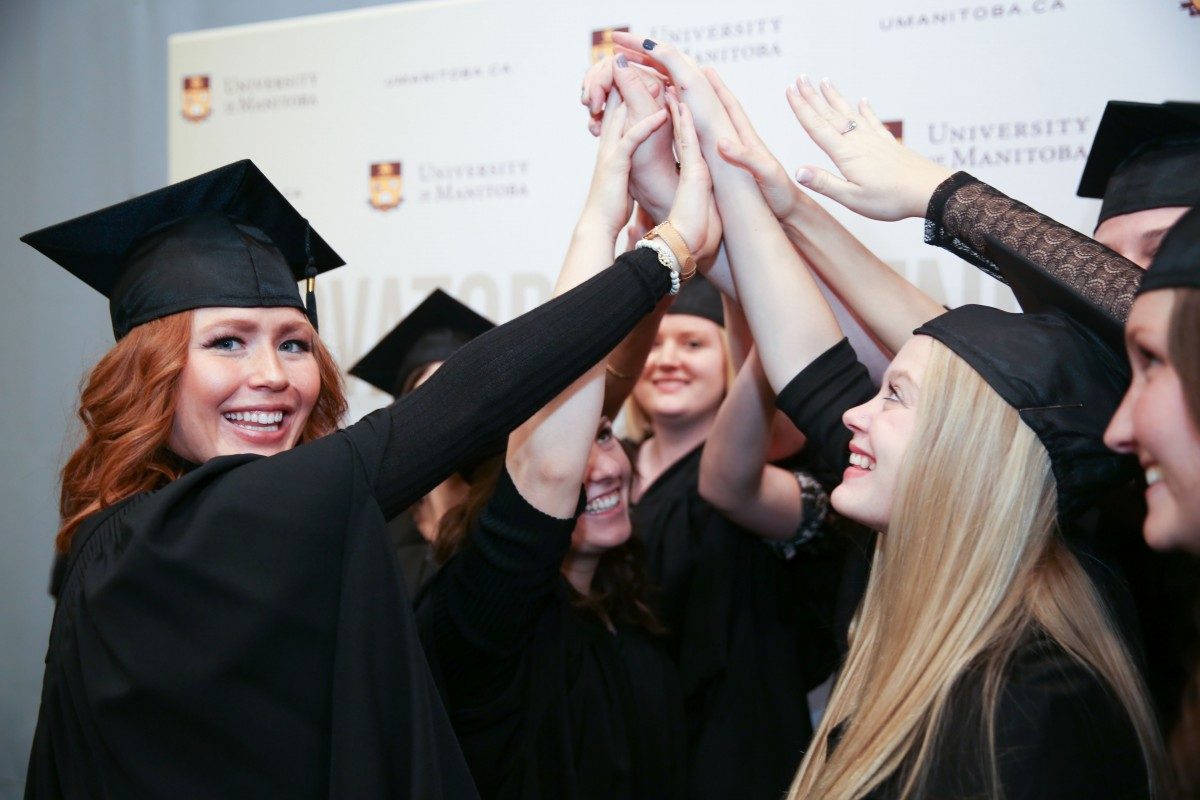 Celebrating the Class of 2018
June 19, 2018 —
In celebration of the University of Manitoba's Spring Convocation 2018, UM Today is featuring some of the outstanding students we are celebrating. Meet two outstanding new Faculty of Arts Alumni.
Meet Katie Muirhead, graduating with a Master of Arts in peace and conflict studies
Katie Muirhead, a Nahlah Ayed Prize winner, is receiving a Master of Arts degree in peace and conflict studies. After visiting Uganda in 2006, Katie co-founded a non-profit organization that works with communities in rural Uganda to find long-term solutions to issues that the community faces. She is a global thinker looking to make a change in the world in any way that she can, whether it be on the micro- or macro-level.
Meet Julia Minarik, graduating with a Bachelor of Arts in philosophy
Julia Minarik studied philosophy in the Faculty of Arts and is graduating with a gold medal from the program. She is also a Leader of Tomorrow recipient and an Emerging Leader Award winner. Minarik will be joining the department of philosophy as a graduate student in the fall, with the long term goal of teaching aesthetics or epistemology in the future.