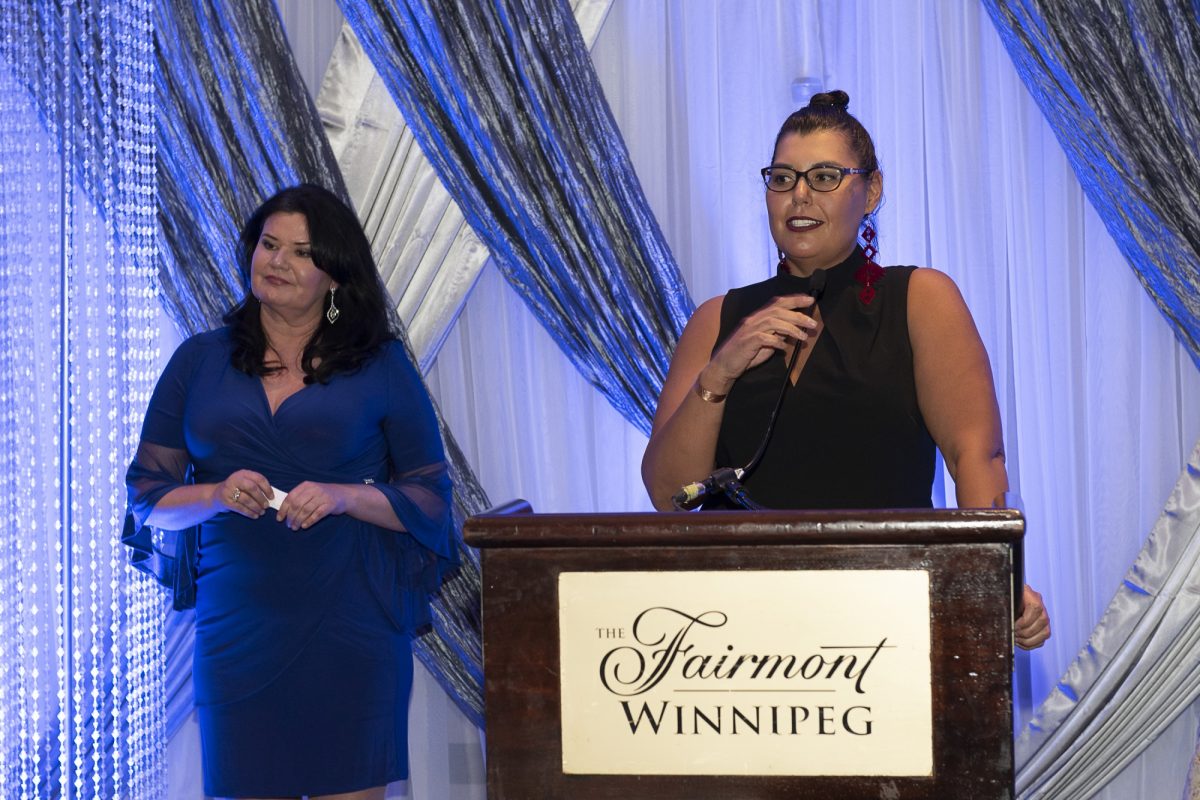 Celebrating Indigenous Nurses Day
May 13, 2020 —
A message from Dr. Brian Postl, Dean and Vice-Provost, Rady Faculty of Health Sciences and Dr. Marcia Anderson, Vice-Dean, Indigenous Health, Rady Faculty of Health Sciences
Today we celebrate Indigenous nurses and nursing students in Manitoba on Indigenous Nurses Day, part of the National Nursing Week. This year's theme is "Nurses: A voice to lead – Nursing the world to health." Currently we have over 80 Indigenous nursing students enrolled in the College of Nursing, a great harbinger for Indigenous health professionals delivering care to Indigenous communities and beyond.
This year's Nursing Week theme is fitting as health-care professionals have all come together to work collaboratively to tackle the COVID-19 pandemic and nurses have been on the front-lines of patient care and safety in hospitals, clinics, nursing homes and community.
On this day, we want to acknowledge the long history and many contributions of Indigenous nurses – many of whom are the cornerstone of primary care in Indigenous communities across Manitoba and the North.
Indigenous nurses working with Ongomiizwin – Indigenous Institute of Health and Healing and partner communities and tribal councils have been dedicated to keeping their clients and communities safe and prepared for any potential COVID-19 outbreak.
Indigenous College of Nursing students, recent graduates, nursing staff (dialysis, retinal screening, foot care, nurse practitioners and nurse leaders) contribute daily to improving the health status of Indigenous Peoples by providing timely and quality health services to the partner communities served by Ongomiizwin.
As the Province's proclamation of Indigenous Nursing Day states, in part: "Indigenous nurses are navigators, leaders and partners with individuals, colleagues, families and communities in providing guidance in health promotion and illness prevention; and Indigenous nurses are dedicated to providing safe, culturally competent and ethical care to patients and their families."
We want to recognize Melanie MacKinnon, head of Ongomiizwin, and to recognize the Aboriginal Nursing Cohort Initiative (ANCI) under the leadership of College of Nursing dean Dr. Netha Dyck, and all of their teams who support these programs and the success of Indigenous learners and nurses.
We are very grateful to you for making our learning and work environments a culturally-safe space for Indigenous students and health professionals and for delivering high-quality care on a daily basis to all Manitobans.
Thank you Indigenous nurses and nursing students for all of your vital contributions!