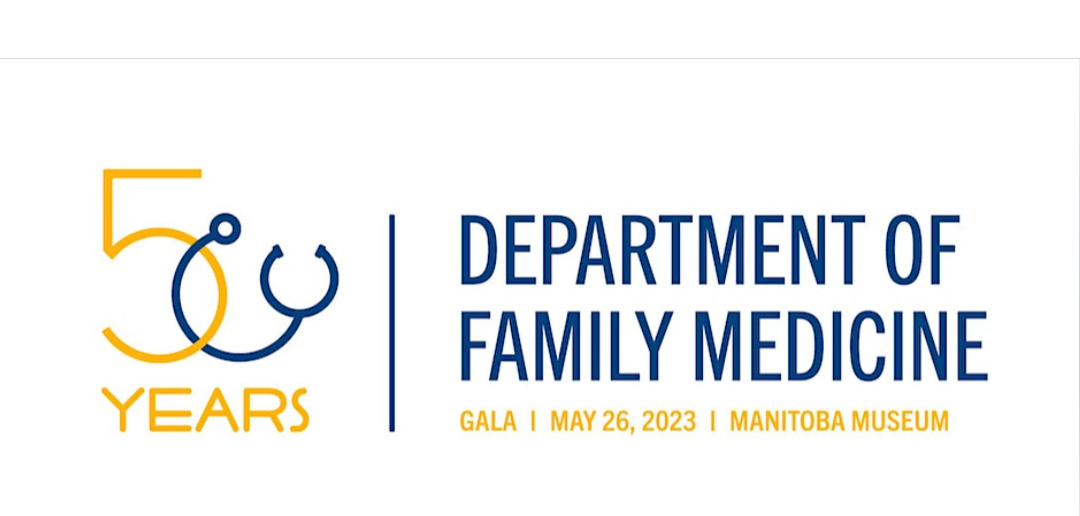 Celebrating 50 years of family medicine
April 28, 2023 —
For 50 years, members of the department of family medicine, Max Rady College of Medicine, have been improving the health of Manitobans across the province. Whether as primary care physicians, researchers, educators, allied health providers or medical specialists, they have cared for our community at all layers of the health-care system.
The University of Manitoba Rady Faculty of Health Sciences has educated and trained the majority of practicing family physicians around the province and it is an honour to celebrate the department of family medicine (DFM) on this milestone.
On May 26, 2023, the Department of Family Medicine's 50th anniversary gala will take place at the Manitoba Museum celebrating DFM's leadership and acknowledging partners and communities who have contributed to its success.
The evening will start at 5:30 p.m. with a reception/exploration of the Manitoba Museum galleries, including the Nonsuch Gallery. The gala dinner begins at 7:00 p.m. and will feature a keynote address by André Picard, an award-winning health journalist and columnist at The Globe & Mail who will share his valuable insights on public health issues in Canada.
Ron Paley's Big Band will provide lively music for the evening. It promises to be an evening of fun, entertainment and inspiration.
Be part of celebrating DFM's leadership in delivering health-care services across Manitoba for five decades, and look forward to a future with an increased number of primary care physicians meeting the health-care needs of all Manitobans.
With over 300 tickets sold, this is your last chance to purchase individual tickets for the gala – ticket sales close on May 10. Don't miss out on the opportunity to celebrate the department of family medicine! Get your tickets today through Family Med 50th anniversary gala Eventbrite page.
If you can't make the gala but would still like to support and celebrate the work of the department of family medicine, the DFM Future 50 Fund has been established to help address the doctor shortage by recruiting and retaining family physicians and physician assistants, promoting interdisciplinary primary care, and increasing research and innovation to shape the future health system including in areas such as assistive technology and quality improvement.
Gifts to the Department of Family Medicine's Future 50 Fund will directly impact areas of research and innovation, scholarship, and building leadership capacity within family medicine and across the province.