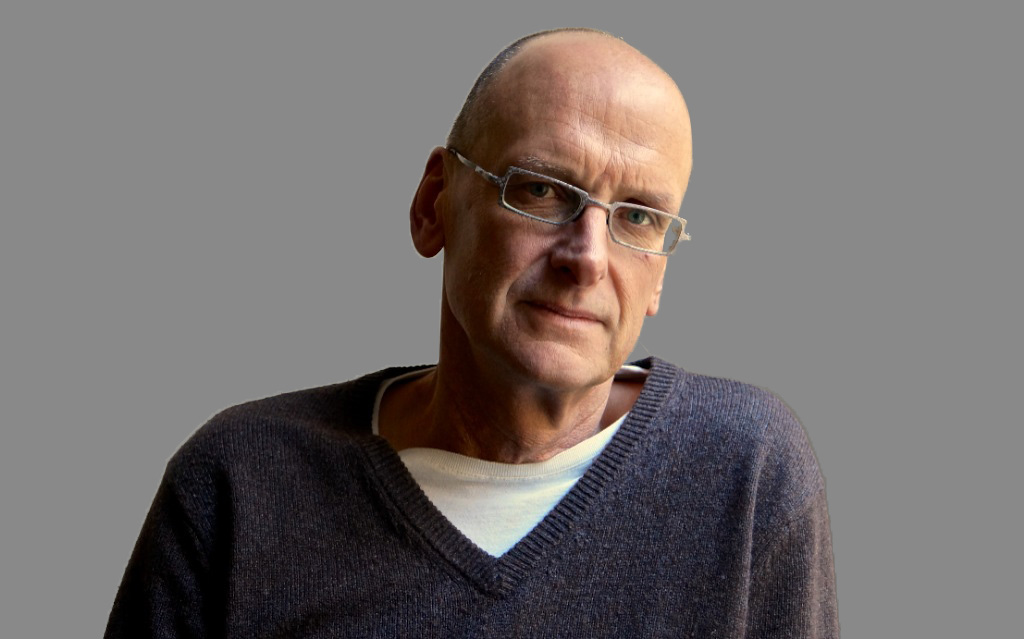 Celebrated prose stylist latest Writer-In-Residence
January 23, 2018 —
Winnipeg novelist David Bergen is the newest Writer-In-Residence at The Centre for Creative Writing and Oral Culture (CCWOC) at the University of Manitoba. Bergen will work with students, faculty, and members of the public from January to April 2018.
"CCWOC has a great reputation," says Bergen. "The focus is wider, with attention to singer songwriters, and the oral tradition, along with the conventional writer—of which I am one—and so it is a privilege to be chosen for the residency. I look forward to talking with writers who work in poetry, non-fiction, short fiction and novels. Getting the words out is important, and getting them out with rigour and clarity is essential."
Bergen is a celebrated writer with international acclaim. His 2005 book, The Time in Between was awarded Canada's prestigious literary award – the Scotiabank Giller Prize. He is also a three time winner of the McNally Robinson Book of the Year Award, along with the Margaret Laurence Award for Fiction, the Carol Shields Winnipeg Book Award, and others. His novels and stories have been recognized as a finalist or listed many times over the years including for the International IMPAC Dublin Literary Award, Canada Reads, the Governor General's Award for Fiction, and again for the Giller Prize. Bergen brings extensive experience working with students and the public to this residency as he has previously taught and advised budding writers from posts as varied as the Winnipeg Centennial Library to Kelvin High School.
"It is an honour to have David Bergen working with us," says Warren Cariou, CCWOC Director. "David is one of Canada's most celebrated novelists, and he brings a wealth of experience as a mentor and workshop leader. The writers who work with him will learn new ways of bringing artistry and depth to their writing." Cariou encourages students to take this opportunity to learn from "one of the finest prose stylists writing today."
CONSULTATIONS AND WORKSHOPS
As part of Bergen's role, he will be available by appointment to writers of all levels every Wednesday and Thursday from 10:30 a.m. to noon. He will also be hosting two free three-week writing workshops throughout the residency. The first, entitled "Memory Tricks" will take place Wednesday afternoons from 1:00 pm to 2:30 p.m., Jan. 31 to Feb. 14. The workshop will encourage talking and writing about that ambiguous border between the stories we think we know of ourselves, and the stories that go beyond that knowing into the inventive realm. The second workshop, who's topic is yet to be announced, will run March 14 to March 28. Register for the workshop by emailing the Centre.
WELCOME EVENT
The CCWOC will welcome David Bergen to the University of Manitoba at a reception on Thursday, Jan. 25, 2018, at 2:30 p.m. in the Cross Common Room 108, St. John's College where he will give an inaugural reading.
To consult with David Bergen, students, faculty and members of the public are encouraged to contact him by email or phone 204-480-1067 to arrange a free meeting.
For more information, please contact Ranee Parker, Centre for Creative Writing and Oral Culture.