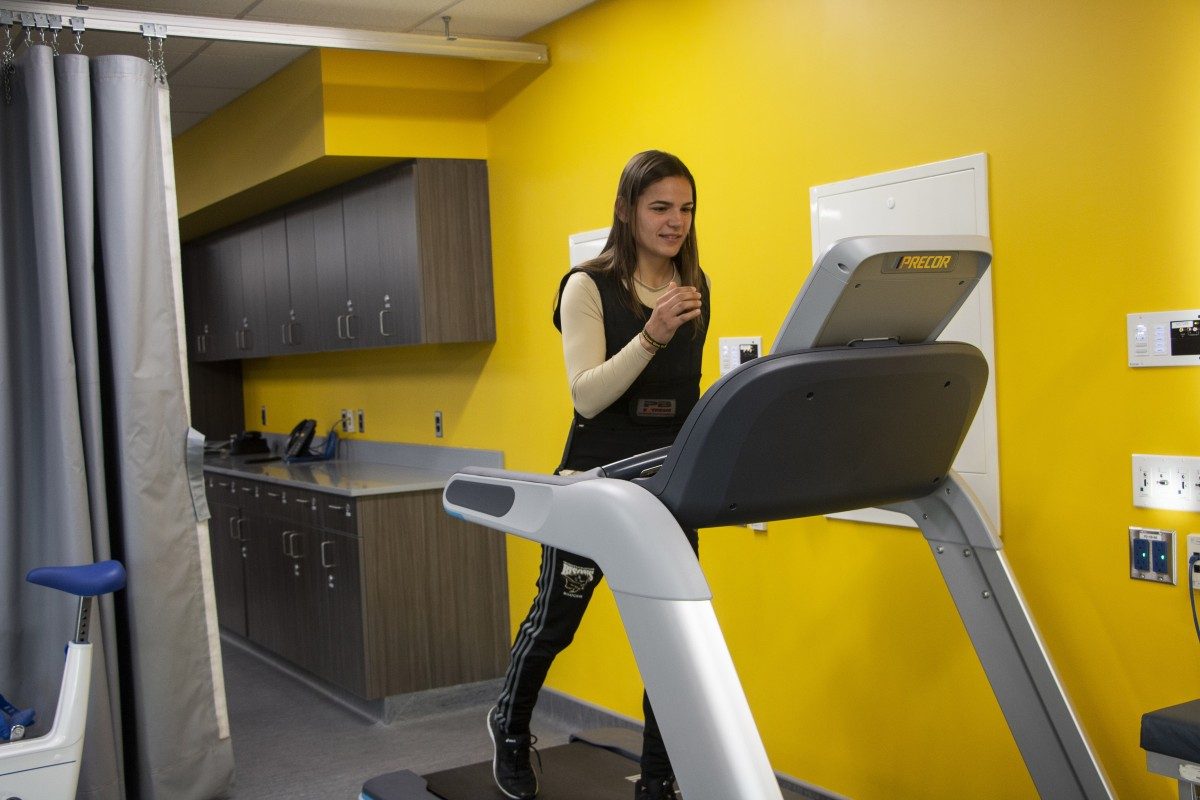 Cartilage research study seeking participants
November 25, 2019 —
A study at the University of Manitoba will be like a walk in the park for participants.
Except it won't be in a park: it'll be on a treadmill and you'll be wearing a weighted vest.
Faculty of Kinesiolgy and Recreation Management researcher Dr. Stephen Cornish is seeking participants for a study to evaluate the acute effects of single 12 per cent body weight unloaded or loaded bouts of walking exercise on biomarkers of cartilage degradation and formation in young, healthy adults.
People between the ages of 18-30 are needed for the study, which is happening at UM and at Pan Am Clinic Research Centre.
Participants will spend time on a treadmill walking while wearing a weighted vest (to be loaded at 12 per cent of the participant's body weight). Analysis of blood markers and vitals will also be measured.
If you're interested or would like more information, please contact Dr. Cornish at stephen [dot] cornish [at] umanitoba [dot] ca or 204-474-9981

---
The Education/Nursing Research Ethics Board, University of Manitoba, has approved this research. If you have any concerns or complaints about this project you may contact the Human Ethics Coordinator (HEC) at 204-474-7122 or email: humanethics [at] umanitoba [dot] ca