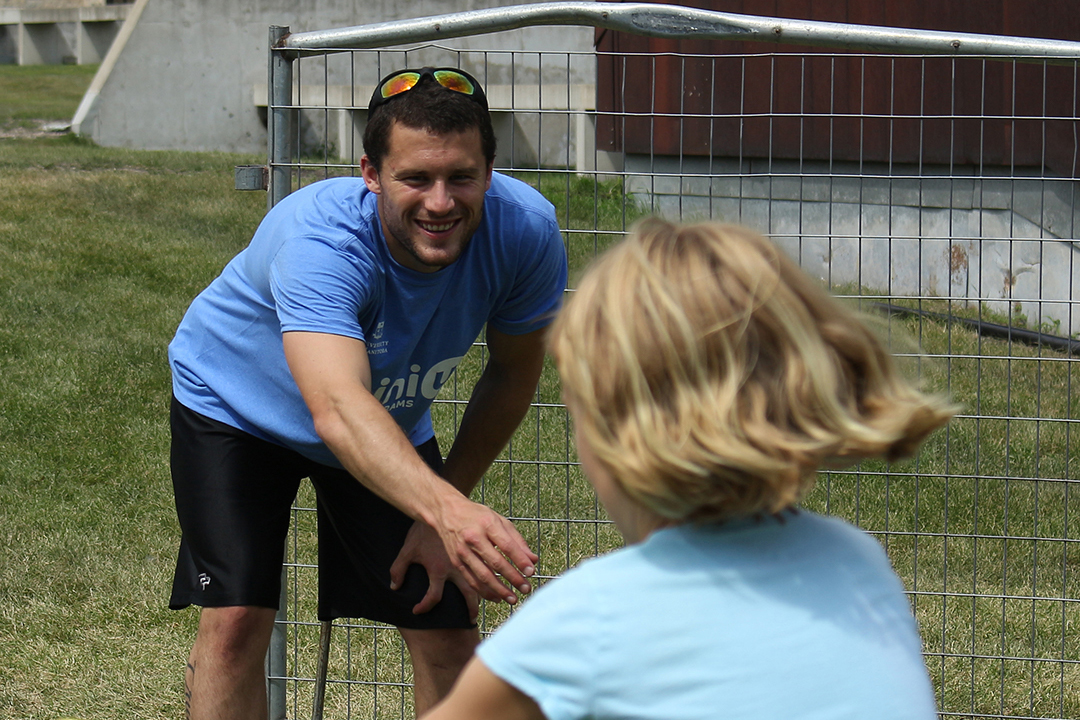 Can't beat that Mini U feeling
January 31, 2018 —
Mini U alum Jon Gurniak shares his story about the program, and why you should consider applying to work with Mini U for the spring and/or summer:
For as long as I can remember, my dream job was to be a Physical Education teacher. After constantly hearing there weren't any jobs available in that field, I decided to find a summer job to help me reach that dream. I went to Mini U as a kid and always had a blast. I knew working there would also be a fun experience. What I didn't know was that when you join Mini U, you become part of something larger than yourself and your own ambitions.
Jay Gamey, the director of Mini U, has said the program attracts the best kinds of people. After spending five summers working for him, I can attest to how true that is. What stands out even more is how diverse the leaders of Mini U are in terms of their ambitions and what they bring to the table. I can't count how many future teachers I've met working there, but what may surprise you is that I've also met aspiring engineers, doctors, computer technicians, physiotherapists, pharmacists, personal trainers, and even a carpenter. All of these different minded people come together with unique skills and experiences, but each have the same goal in mind: to provide children an exciting and meaningful experience. The fact that Mini U attracts such a wide range of different and talented people shows how anyone—no matter their ambitions—can learn and grow while giving participants a summer they'll never forget.
"When you join Mini U, you'll have the opportunity to understand why it's such a special experience."
In the spring of 2016, I was on the verge of finishing my Education degree and finally realizing my dream. My cooperating teacher had lined up a handful of dates for me to sub for her once I was a certified teacher. When I told her I would be returning to Mini U as a supervisor for the spring, she thought I was making a mistake and spent the remainder of my practicum trying to talk me out of it. If you haven't experienced what its like to work for Mini U its difficult to understand what makes it so special but there's a reason why so many participants return to work as leaders later in life.
When you join Mini U, you'll have the opportunity to understand why it's such a special experience. You'll have the chance to grow as a person and contribute your own set of skills and expertise. When you join Mini U, it will probably go down as one of the best decisions you ever made.