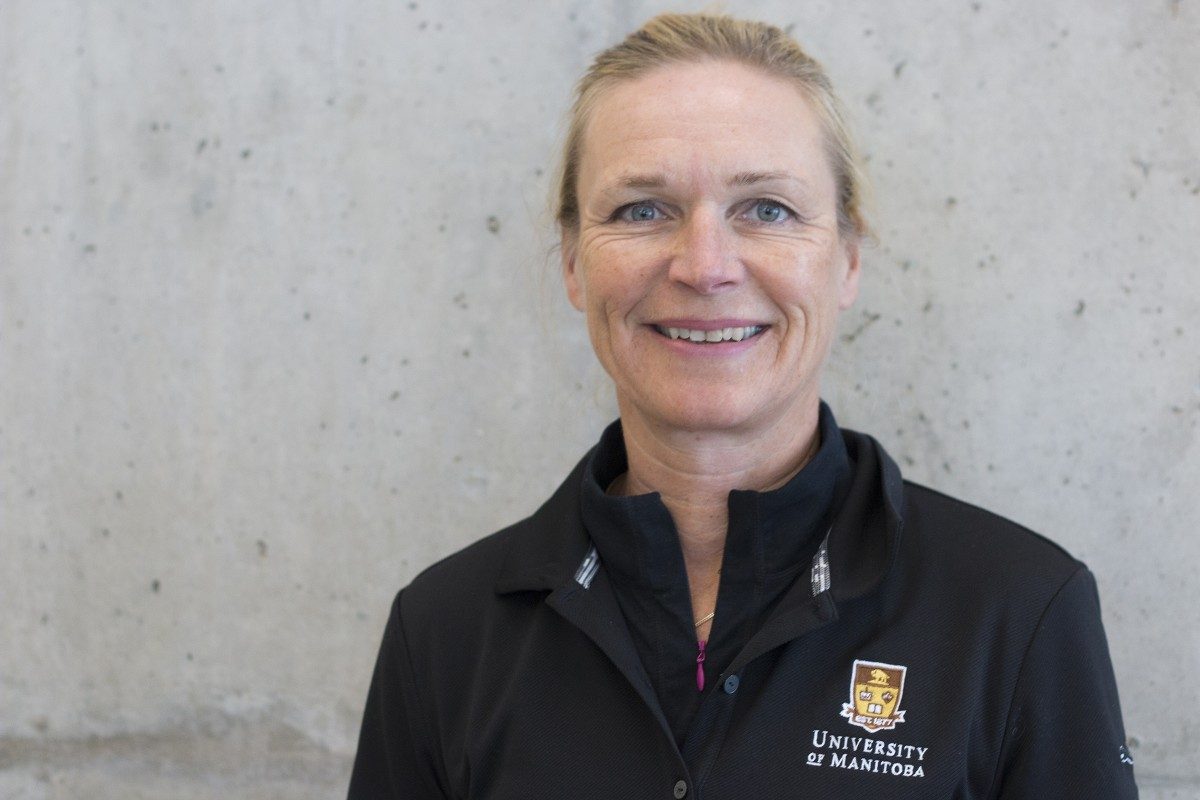 Calling it a career
She's inspired countless numbers of people to realize their fitness & active living goals. Now, Ulla Liljegren heads into retirement.
June 12, 2018 —
After 30-plus years as a Recreation Services stalwart, Ulla Liljegren is saying goodbye to her role at the University of Manitoba.
A native of Finland who moved to Canada as a teen in the late 1970s, Liljegren [BRS/94] has spent the last two decades working her way up the Recreation Services ranks. She got her start leading fitness classes and fitness assessments, now she retires as the department's fitness and program coordinator.
"I truly love teaching classes. It is very rewarding to know that the participants have enjoyed their experience when they leave a class with a smile and at a same time bursting with positive energy," says Liljegren of her time with Recreation Services.
Liljegren has held many positions within the fitness industry and recreation community, and has also been honoured with a nomination of Women of Distinction in a category of Fitness and Active Living.
"We thank Ulla for all she's done for the University, the faculty, Recreation Services and the many many people she's helped achieve an active lifestyle," says Tanya Angus, Director of Recreation Services.