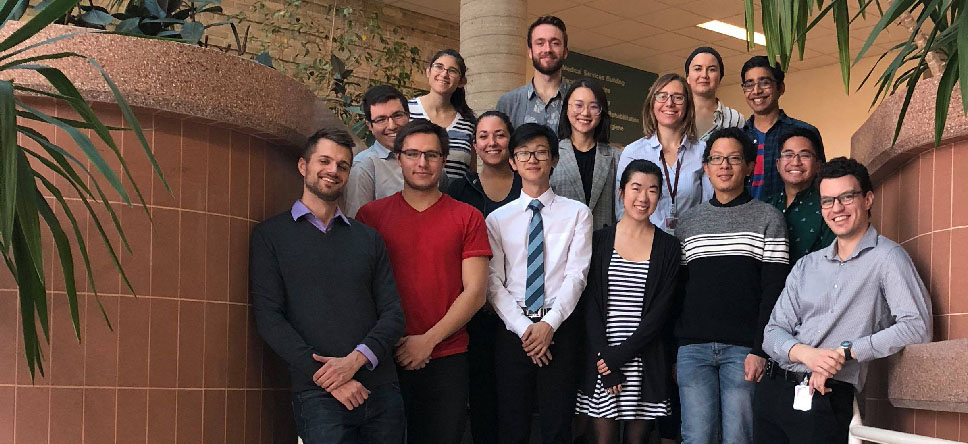 By students for students
December 7, 2018 —
A new medical journal, launched by Max Rady College of Medicine students, aims to encourage more academic writing, independent research and scholarly ideas.
The University of Manitoba Journal of Medicine (UMJM) was launched last year by medical students Emma Avery and Graham McLeod (Class of 2019) after noticing other Canadian medical schools' student-run medical journals and wanting to give University of Manitoba students the same opportunities.
The inaugural online issue of UMJM, posted this fall, features seven student pieces ranging from perspectives, current topics, interviews with medical professionals and reflections. Some of the subjects covered include medical ethics and trends in medicine today.
Third-year medical students Dov Kagan and Megan Sorokopud-Jones, this year's co-editors in chief, believe the second volume of UMJM will showcase even more student work.
The journal won't be the only thing growing. Fewer than 10 students put together the first volume of UMJM; but now the editorial team has 15 members working on volume two which will focus on the theme "the future of medicine."
"This journal is a place where students can practice the art of writing for, and applying to, an academic journal that is peer-reviewed," says Sorokopud-Jones.
The journal creates an opportunity for students to dip their toes into a new world. "It's a friendly environment, it's a non-threatening way for students to get exposure, often first exposure to the academic writing process which is increasingly a very important part of a health professional's world," says Kagan.
Submissions may include case reports, original research, review pieces, essays and potentially other literary forms.
Once an article is submitted, the editorial team reviews it (blindly) and provides comments. Afterwards, the article is passed on for review to a faculty member in the Max Rady College of Medicine who is interested, or has expertise, in the area of study.
"Everything in the journal is directly relevant to students because it often pertains to what they and others in their classes are studying," says Sorokopud-Jones. "With this opportunity, students can do independent research and writing and submit to a journal with less pressure."
The UMJM currently has a call out for pieces relating to medical science, clinical or surgical medicine, medical ethics, medical humanities, narrative medicine, history of medicine, epidemiology, health care, social determinants of health and global health.
"We believe that this journal benefits not only students and faculty but also the broader medical community of Canada," says Kagan.
Read the inaugural issue and find out about submitting pieces here http://ojs.lib.umanitoba.ca/index.php/UMMedJournal