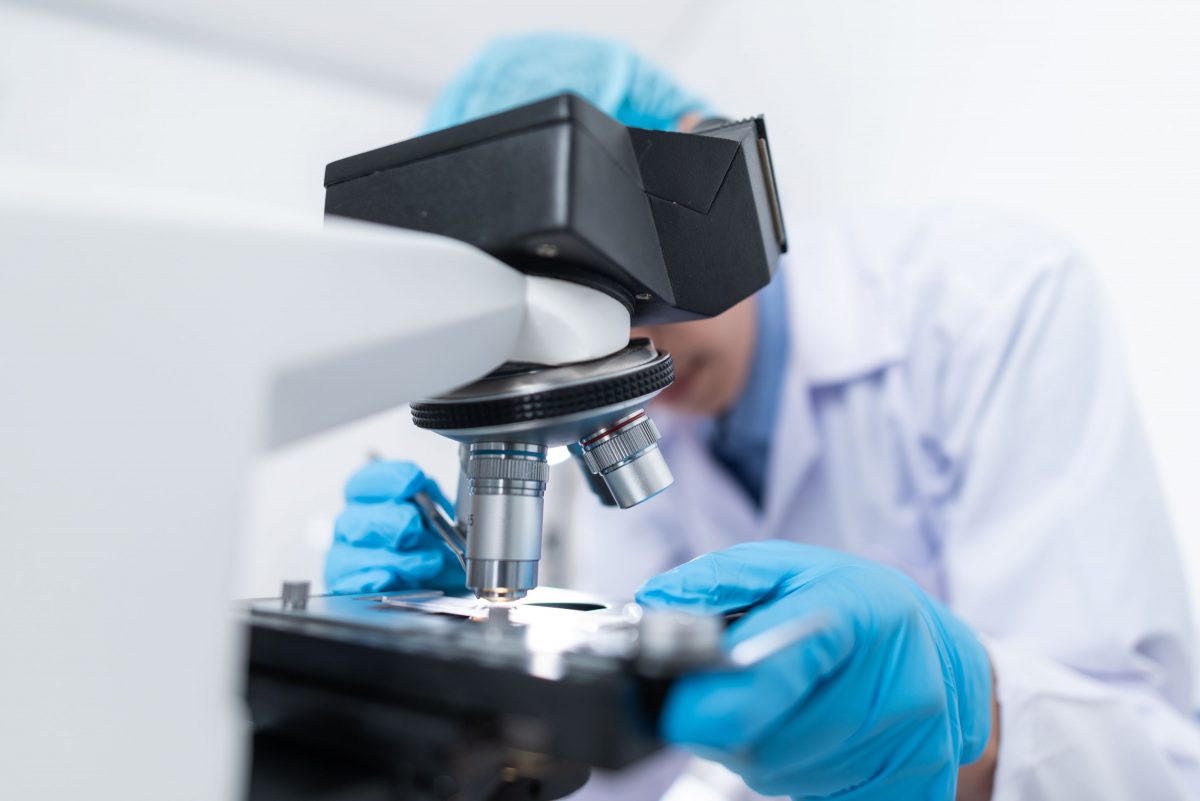 Building a broken heart: UM researchers to create 3D bio-printed heart muscle
The 3D models could help develop treatment options for rare metabolic heart diseases
May 2, 2023 —
Researchers at the University of Manitoba and the Children's Hospital Research Institute of Manitoba have been awarded $250,000 over two years to advance cutting-edge three-dimensional bioprinting technology to create patient-specific heart models of those living with rare genetic diseases.
The project, led by Dr. Adrian West, a bioengineer and assistant professor in physiology and pathophysiology is supported through the Government of Canada's New Frontiers in Research Fund (NFRF) – Exploration stream, a fund dedicated to investing in high-risk, high-reward research to support world-leading innovation.
The multidisciplinary research team from the Rady Faculty of Health Sciences also comprises Dr. Joseph Gordon, associate professor of nursing, and Dr. Brad Doble, associate professor of pediatrics and child health (cross-appointed in biochemistry and medical genetics), with additional support from clinical genetic collaborators specializing in rare metabolic diseases.
Support for research to improve discovery of new treatments for rare heart disease is much needed. There are 7,000 known rare diseases affecting more than 3 million Canadians, representing a significant health, economic and social burden. Adding further strain to this challenge, heart tissue samples from rare disease patients are incredibly scarce, resulting in limited understanding of the metabolic and functional changes that lead to heart failure.
To address this knowledge gap, the multidisciplinary team will work with rare heart disease patients to replicate their unique tissue and cells within 3D bioprinted structures. This UM-led innovation will be accessible to other laboratories to create unique heart tissue structures that will support greater understanding of treatment options. While most tissue engineered heart models aim to create healthy heart muscle, this research is unique in that it will replicate the tissue and stem cells of people with rare diseases to better understand their treatment options.
"With this exploration grant, we now have the opportunity to elevate our technology to create accessible 3D bioprinted heart tissue of patients with rare metabolic diseases," said West. "The advantage of our research is we can recreate not just the form of a patient's heart, but also its function in both physiology and disease."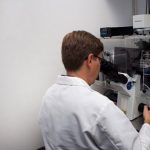 Co-principal investigator Gordon will have a lead role in the project by overseeing adaptation of existing heart disease models to the 3D bioprinting context. He will also direct metabolic analysis of the bioprinted muscle and administer novel treatments aimed at recovering metabolic function.
"This research will address the critical need to improve the way that rare diseases are studied in order to support customized patient treatments and improve health outcomes in Canada," said Gordon.
The project is also supported by the expertise of Doble, a stem cell biologist and the inaugural Bihler Chair in Stem Cell Research, whose lab is located on the Bannatyne campus. His extensive experience in stem cell biology will contribute significantly to the project as he will direct all aspects of stem cell culture including growing patient cells and turning them into heart cells.
"This funding will help us disseminate our knowledge across institutions and hospitals in Canada and around the world as we build upon our work at UM," said Doble.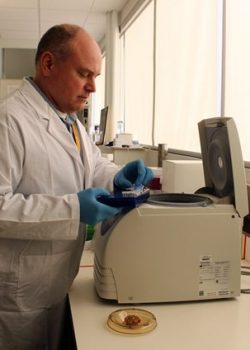 "We are proud to be home to this bold innovation here at UM," said Vice President (Research and International) Dr. Mario Pinto. "This funding recognizes the incredible possibilities when researchers take risks and work together across disciplinary boundaries. Through a cutting-edge, multidisciplinary approach, this team will make significant advancements in understanding rare metabolic diseases and finding new treatments to improve patient care both at home and around the world."
The NFRF 2022 Exploration competition is funding 128 research projects that are bringing disciplines together in novel ways to form bold, innovative perspectives. The competition is administered by the Tri-agency Institutional Programs Secretariat on behalf of Canada's three research granting agencies: the Social Sciences and Humanities Research Council, the Canadian Institutes of Health Research and the Natural Sciences and Engineering Research Council.
Research at the University of Manitoba is partially supported by funding from the Government of Canada Research Support Fund.