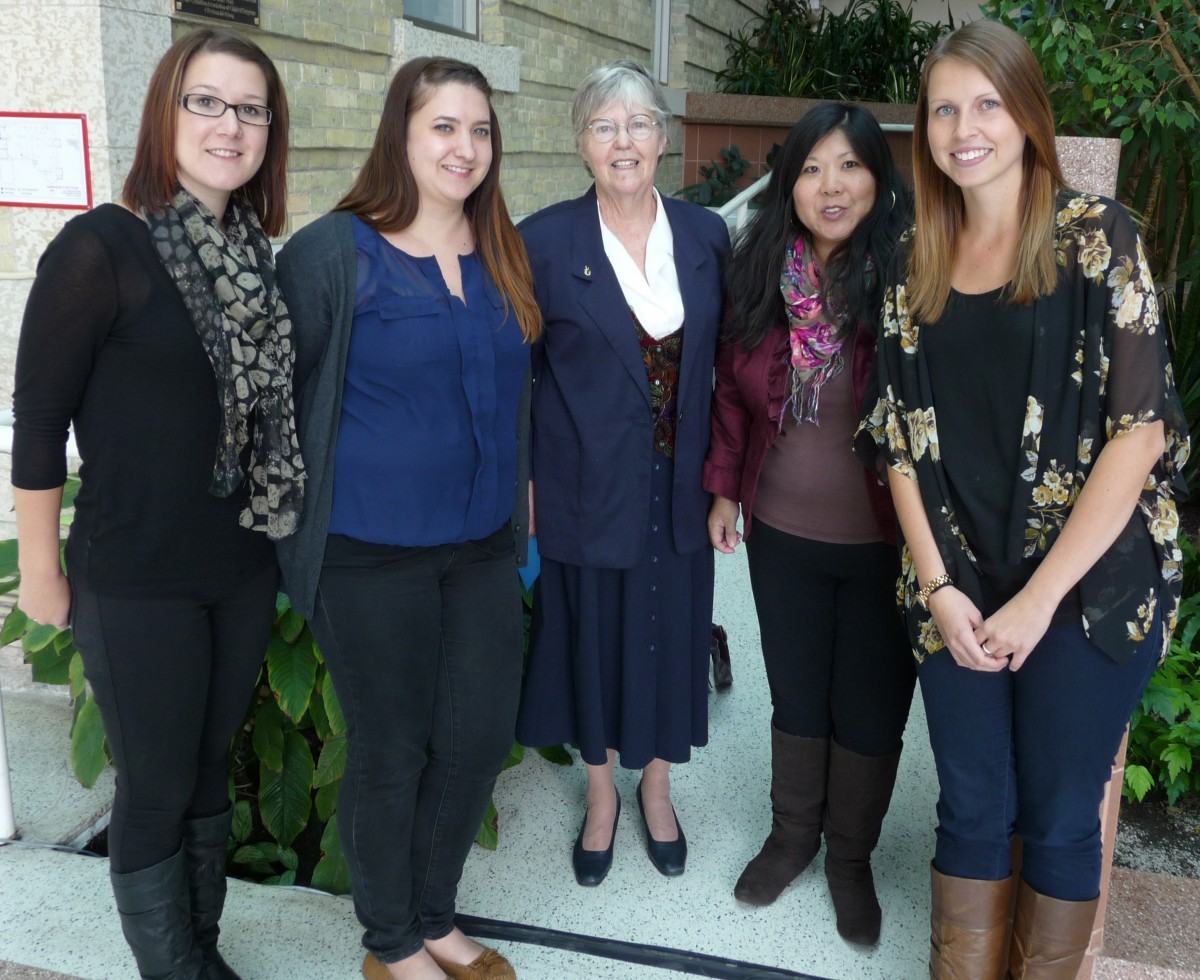 Breaking the Silence
Faculty of Health Sciences Occupational Therapy Students Raise Awareness Around Mental Health Issues
October 31, 2014 —
One in five Canadians will experience some kind of mental illness in their lifetime, yet a stigma still remains around mental health disorders, even within the health-care profession.
A group of second-year Occupational Therapy students in the College of Rehabilitation Sciences is doing their part to combat this stigma by raising awareness around the perceptions surrounding mental illness as part of October's Occupational Therapy month.
Break the Silence, a presentation held over lunch at the Brodie Centre on October 30, highlighted the issues facing those who struggle with mental health issues with moving presentations from Sherri Matsumoto and Jane Burpee.
Matsumoto, who lives with schizophrenia, spoke about her experiences – both positive and negative – with the health care system and encouraged the audience to give their support to those living with mental illness. "You may be the one person that makes a difference," she said. "There is always room for respect and encouragement."
Jane Burpee, Public Education Coordinator with the Manitoba Schizophrenia Society, and herself an occupational therapist, presented 1 in 5, a 20-minute performance about the effects of living with mental illness. In the performance, Burpee portrayed three different women, each living with or confronting mental health issues.
Burpee concluded her presentation by testifying to the strength and resilience of those struggling with mental illness and that they are part of every strata of society.
"It is important to know that there are so many people in our lives who live with symptoms of mental illness, and to me they are some of the strongest and most courageous people I have ever met, and that includes their families as well," Burpee said.  "It's just going that extra mile to make people feel that you do believe in them and that you are going to help in whatever way you can. Sometimes it's just a friendly smile, or a nice hello, or just sitting down and talking."
Katelyn Elliot, a second year Master's of Occupational Therapy student whose group created the Break the Silence event, also stressed how important it is to raise awareness to serve those living with mental health issues.
"Stigma is the number one reason people experiencing mental illness don't seek services," Elliot said, noting that, "Occupational therapy offers the kind of life skills – from housing; to support services; to seeking groups that are available to them to learn those skills they'll need to live on their own with their illness."