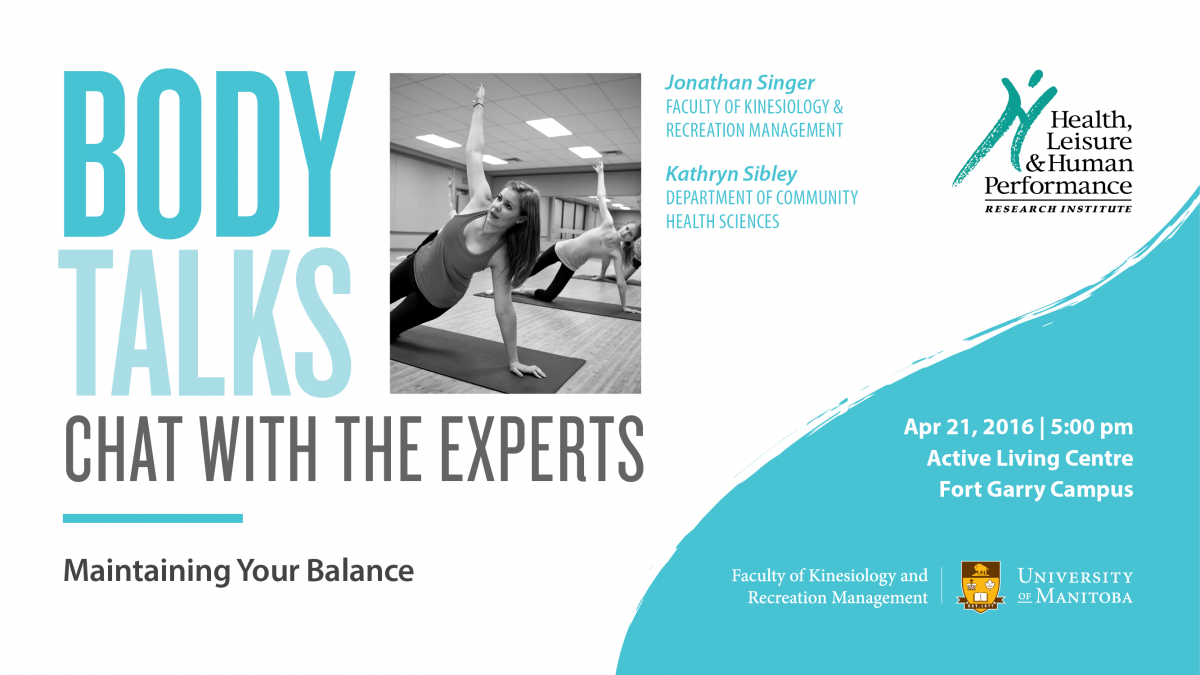 Body Talks: Chat with the Experts
Learn about best-practice recommendations for maintaining balance ability with aging
April 20, 2016 —
Life can be quite the balancing act—especially as we age.
Join us for Maintaining Balance, the last installment of the 2015-16 season of Body Talks, as UofM experts discuss how balance is maintained during movement, along with best-practice recommendations for maintaining balance ability with aging.
What: Body Talks: Chat with the Experts — Maintaining Balance
Who: Jonathan Singer, Faculty of Kinesiology & Recreation Management, Kathryn Sibley, Department of Community Health Sciences
When: Thursday, April 21, 2016, 5 p.m.
Where: Sessions will be held on the steps of the Applied Research Centre located beside the Active Living Centre Agora — 430 University Cres. (Parking available in adjacent lot).
Body Talks is a free information series offered monthly by University of Manitoba experts regarding exercise, nutrition, and lifestyle issues. Learn about everything from warm-up exercises to nutrition for exercise and training. Recent exercise fads and trends covered in the media will also be discussed.