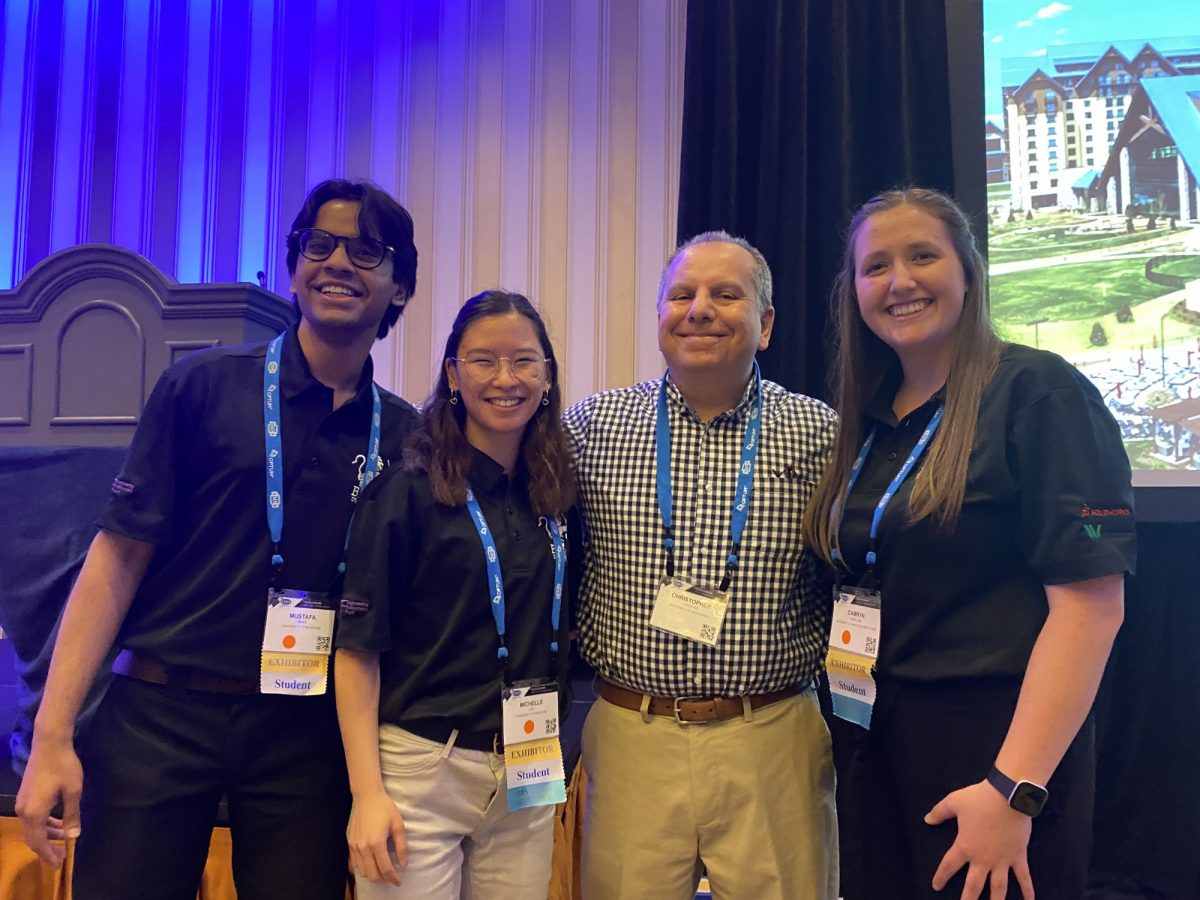 Biomedical Design Team Design Life Changing Tool
October 14, 2022 —
Congratulations are in order for UM's Biomedical Engineering Design Team (BMED). They traveled to Maryland over the Summer to compete at the Consortium of Multiple Sclerosis Centers (CMSC) Design for Rehabilitation Competition.
CMSC launched this challenge to innovate new technologies aimed at improving the quality of life of people with Multiple Sclerosis (MS). Students work together with healthcare professionals and MS patients to address a chosen challenge by creating an assistive device. The team presents their product during the CMSC Annual Meeting and are judged on impact, functionality, quality, and team effort.
The team is thrilled by their win and looks forward to working on more assistive devices and competing in future years.