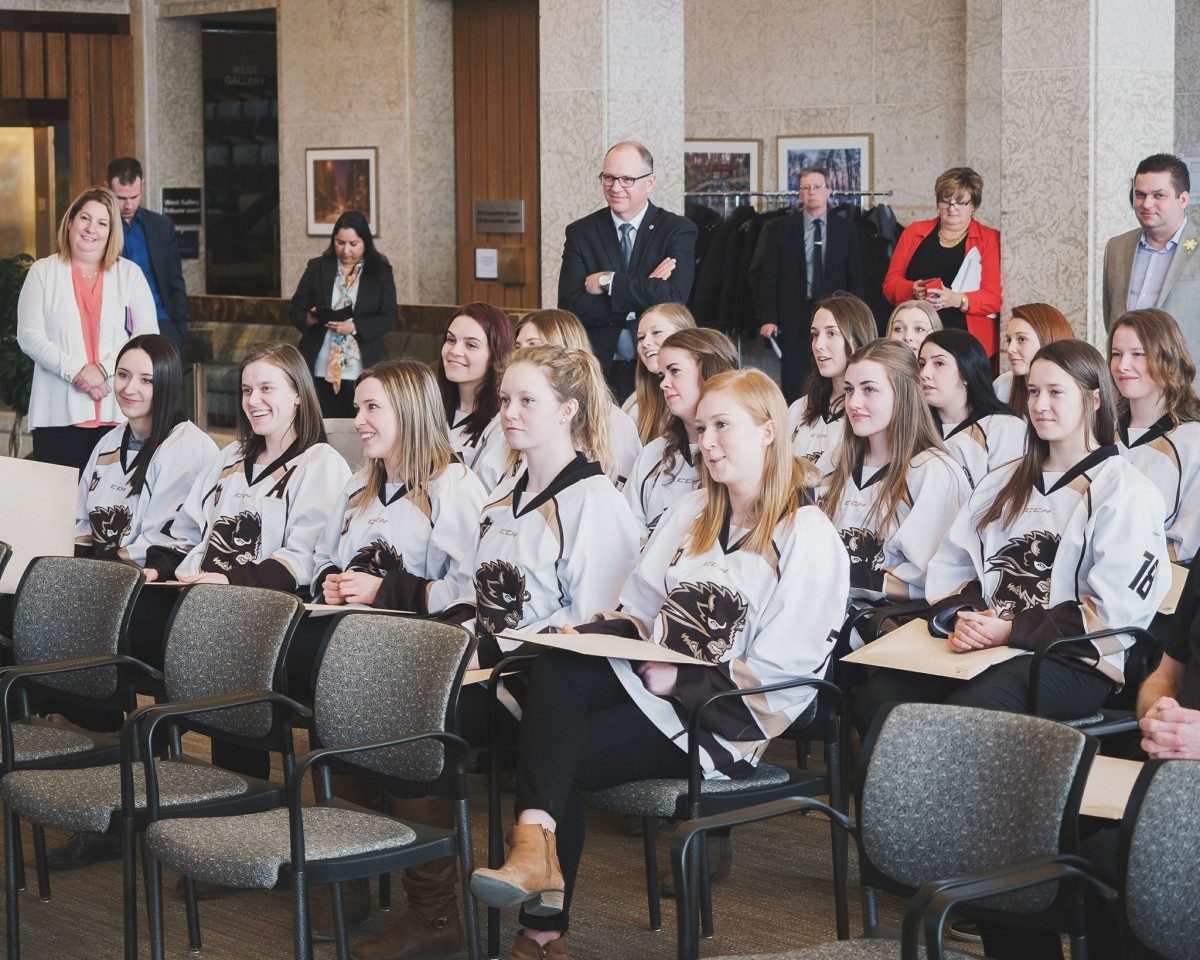 Bison Sports announce 123 student-athletes with U SPORTS Academic All-Canadian Status for 2017-18
The honour roll includes a U of M-high 20 Faculty of Kinesiology and Recreation Management student-athletes
October 4, 2018 —
At the completion of the 2017-18 season, 123 of the 340 University of Manitoba student-athletes qualified for U SPORTS Academic All-Canadian status.
This accomplishment of 123 Bison student-athletes represents the most ever in one season, previously set last season (2016-17) with 117. It's the eighth straight season that 85 or more Bison student-athletes have achieved this national recognition.
The status is earned by maintaining a minimum grade point of 3.5 (80 per cent) or better in their field of study at the University of Manitoba.
Some major academic highlights include three Bison student-athletes to achieve this U SPORTS recognition in all five varsity years — Ruth Ormiston (women's swimming), Rebekah Sass (women's cross country / track and field), and Mathieu Desmarais (men's cross country / track and field).
In addition, 18 Bison student-athletes have achieved the recognition in four varsity years, and 33 student-athletes have achieved it in three varsity years.
"We are so proud of our 123 Academic All Canadians! This is a record for Bison student-athletes — and these exceptional young women and men embody athletic and academic excellence and show what is possible through sustained effort," said Gene Muller, Director of Athletics and Recreation.
"We congratulate them for this remarkable achievement. Success like this does not happen by accident and in isolation. Bison Sports is grateful to our coaches, professors, university administrators, parents, and friends for their support in achieving this record."
Other highlights include 54 Bison student-athletes who had a 4.0 or higher mark (an A – 90%), making up 44 per cent of the total. Female athletes made up for 54 per cent (66 of 123) of this year's list.
Since Academic All-Canadian stats were taken in 1990, 1,780 Bisons have earned the award.
> Full list of Bison student-athletes U SPORTS Academic All-Canadians