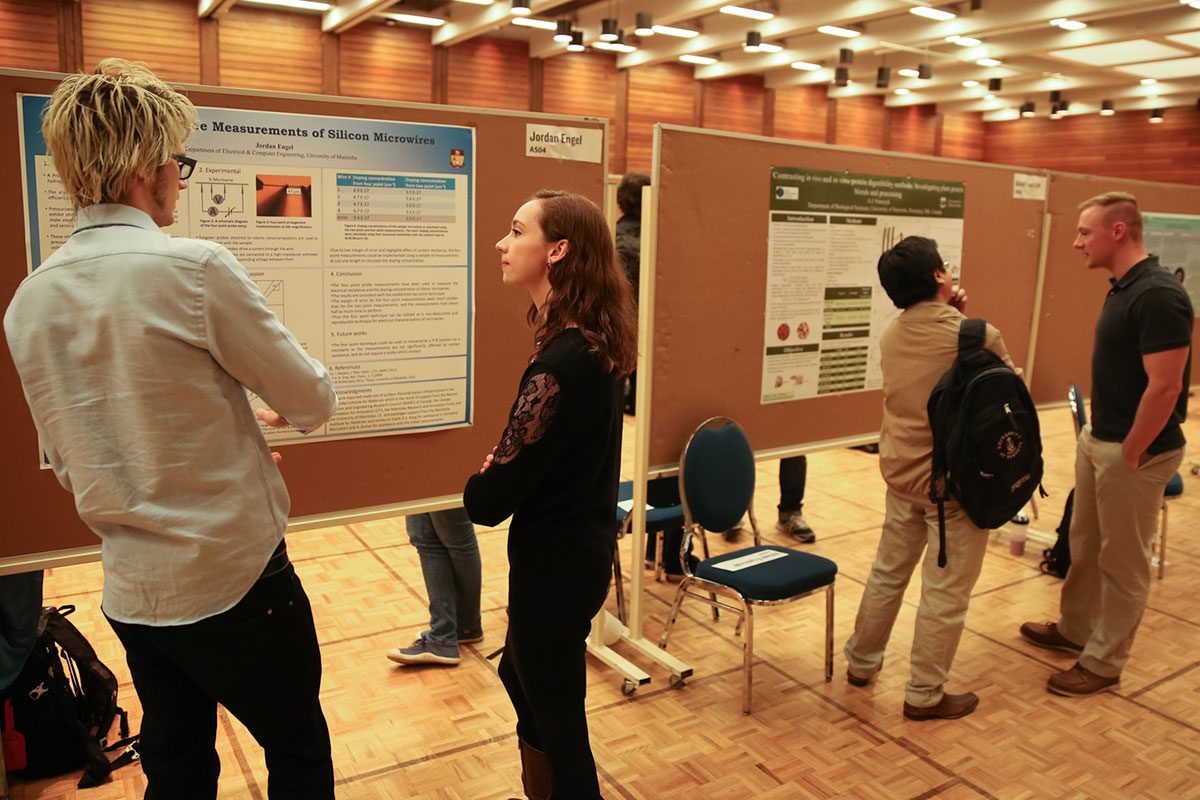 Bird brains and social cognition
October 2, 2018 —
More than 100 U of M undergraduate student researchers had the opportunity to practice their presentation skills and research creativity at the 2017 Undergraduate Research Poster Competition, now entering its 14th year.
The com­petition showcases undergrad passion and research expertise via research posters. The registration deadline is Oct. 12 for the 2018 competition, which takes place on Oct. 25. Register at umantioba.ca/postercompetition
Hera Casidsid, a Faculty of Arts student, took first place in the 2017 competition's natural sciences category. UM Today caught up with her to learn about her experience doing undergraduate research.
Tell me about your research project.
HERA CASIDSID: My project is all about exploring the social cognition of pinyon jays, a big-brained bird in the crow family. Humans behave differently depend­ing on who they are with, and we are interested in investigating whether pinyon jays share this same ability.
How did you get involved in this research?
I am very interested in the brain and how it functions, as well as social factors that affect the way we think, leading me to examine potential advisors in the area of cognition. My research supervisor is professor Debbie Kelly, Canada Research Chair in Comparative Cognition, Faculty of Arts.
What do you think is the most exciting part of your research?
I am most excited about the results. Once data collection is complete, it would be interesting to know whether pinyon jays, like humans, possess the ability to differentiate between two individuals and modify their behavior accordingly.
What do you love most about this project?
I love that I got to work with animals in this project. I was surprised to know that behaviour of animals can be that complex, we don't give them that much credit. It was also a differ­ent experience compared to working with humans as participants.
Any words of advice to other students who might be considering getting involved in research?
Don't be discouraged by the challenges that arise while you're doing your re­search project. Face these challenges and it'll be a good learning experi­ence. I assure you, it will be very rewarding.
Research at the University of Manitoba is partially supported by funding from the Government of Canada Research Support Fund.