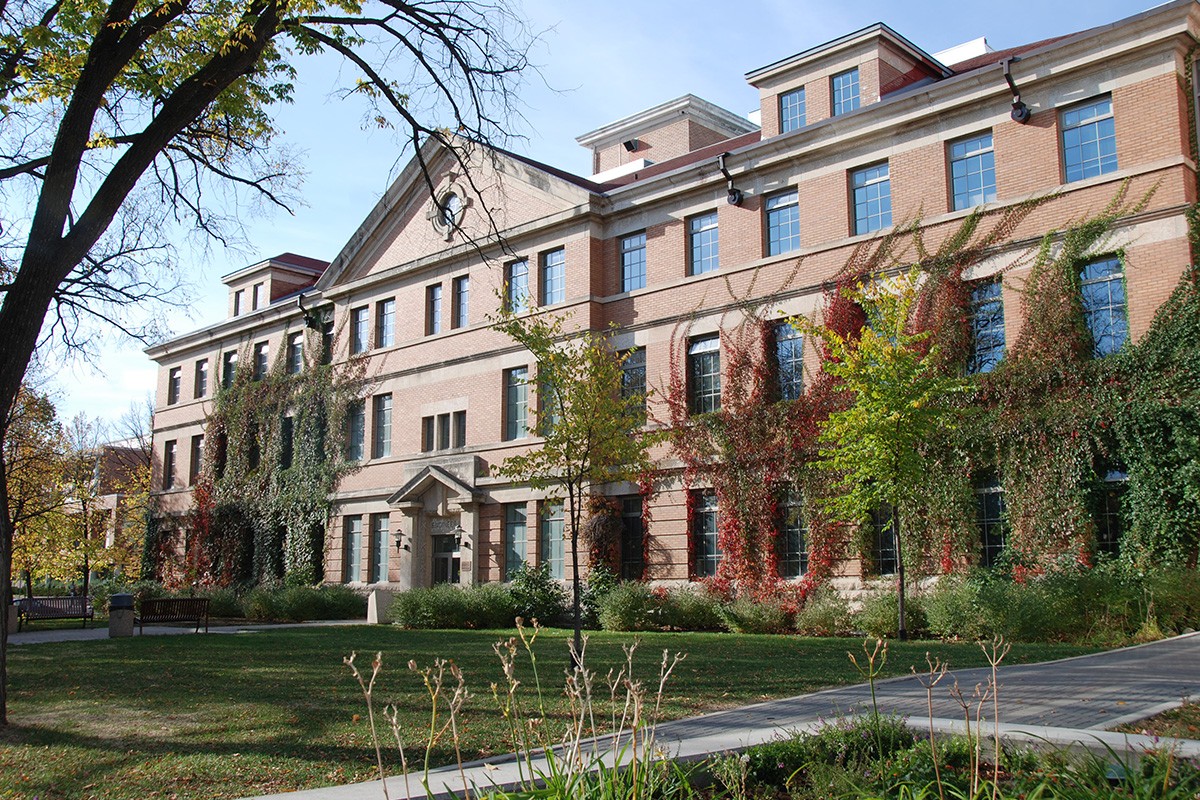 Biosystems Engineering marks milestone with alumni award
May 3, 2021 —
This year marks the 50th anniversary of the presentation of the first Bachelor's degree in Agricultural Engineering, and the Department of Biosystems Engineering is commemorating this milestone with the launch of a new alumni recognition award.
The Alumni of Influence Awards are intended to celebrate the achievements made by alumni of the Department of Biosystems (formerly Agricultural) Engineering who graduated from either the undergraduate or graduate programs.
The nominees will be considered for their engineering achievements, including exceptional leadership, that have positively impacted the engineering profession at a local, national or international level, as well as their service contributions to their communities.
Separate awards will be selected for those alumni who graduated prior to 1995 from the Department of Agricultural Engineering and those who graduated after 1995 from the Department of Biosystems Engineering.
"As a university department, we have a tendency to focus our efforts on the passionate students who are attracted to our programs. It is important for us to remember that these same students take their passion with them when they leave our doors and head into the world. Many proceed to use their education, coupled with their own passions, to exhibit leadership in many ways. They are alumni who influence the world around us – it was only logical to create Alumni of Influence Awards to acknowledge their contributions."
From agricultural beginnings to engineering excellence
The Department of Biosystems Engineering is uniquely co-located in the Price Faculty of Engineering and the Faculty of Agricultural and Food Sciences, and traces its history back to the Manitoba Agricultural College which opened its doors in 1906. The department provided instruction in farm mechanics and agricultural engineering, and played a key role in tractor performance trials and research in the early part of the 20th century.
Over time, the program focus shifted from an agricultural background to one of engineering, and in 1971, the Bachelor of Agricultural Engineering was accredited by the national engineering accreditation board. Graduates today are eligible for both the designation Professional Engineer and Professional Agrologist.
In 1995, the department was renamed Biosystems Engineering to reflect the transition towards environmental and biological systems. Faculty and students in the Department of Biosystems Engineering conduct world-class research in a number of areas where the engineering and biological worlds intersect. Historically, the department has perhaps been best known for research in the areas of grain storage & handling (including modelling of the stored-grain ecosystem) and biological (microbial) production of biofuels and bioproducts. Emerging research strengths include processing & utilization of waste biomass fibre for industrial and medical applications, computational methods for biological & biomedical imaging, smart technologies for food process engineering, sustainable food production in controlled-environment systems, remote supervision of autonomous agricultural machines, and surface engineering of polymeric materials for medical and biomedical applications.
__________________________________________________________________________________
To nominate an alumnus for consideration, download the nomination form and submit by May 28, 2021, to Danny [dot] Mann [at] umanitoba [dot] ca