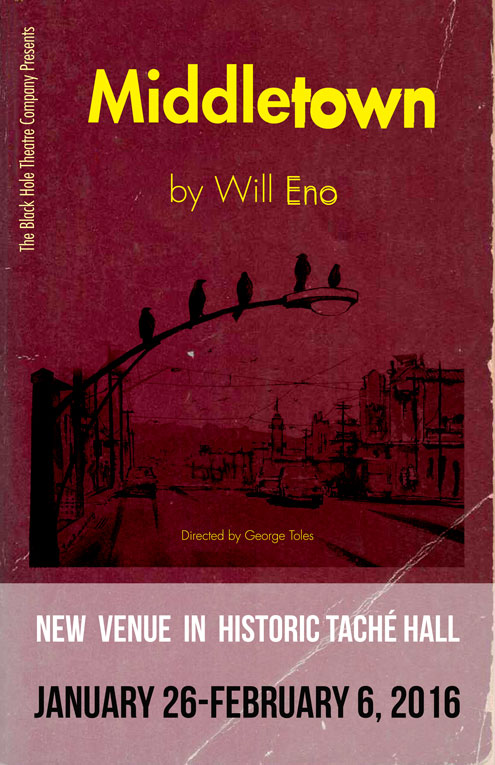 Big show about small town life
Black Hole Theatre Company raises curtains on Middletown starting January 26
January 20, 2016 —
The Black Hole Theatre Company presents Middletown from January 26 through to February 6, 2016.
The play is about growing up in a place that never changes; where everyone knows each other but you still feel miles apart. It's about stories and how these stories connect even if we never realize it.
Middletown is a contemporary reworking of the themes in Thornton Wilder's Our Town, with scenes ranging from the daily life of a small American town to outer space and beyond.
The show is the premiere performance for the Black Hole Theatre Company in its redesigned theatre within historic Tache Hall. It is directed by George Toles and written by award-winning American playwright and Pulitzer finalist, Will Eno.
Tickets are $15 for adults and $12 for students and seniors. They can be purchased at the door or in advance by calling the Black Hole Theatre Company box office at 204-474-6880.
For more on the theatre's season, click here.