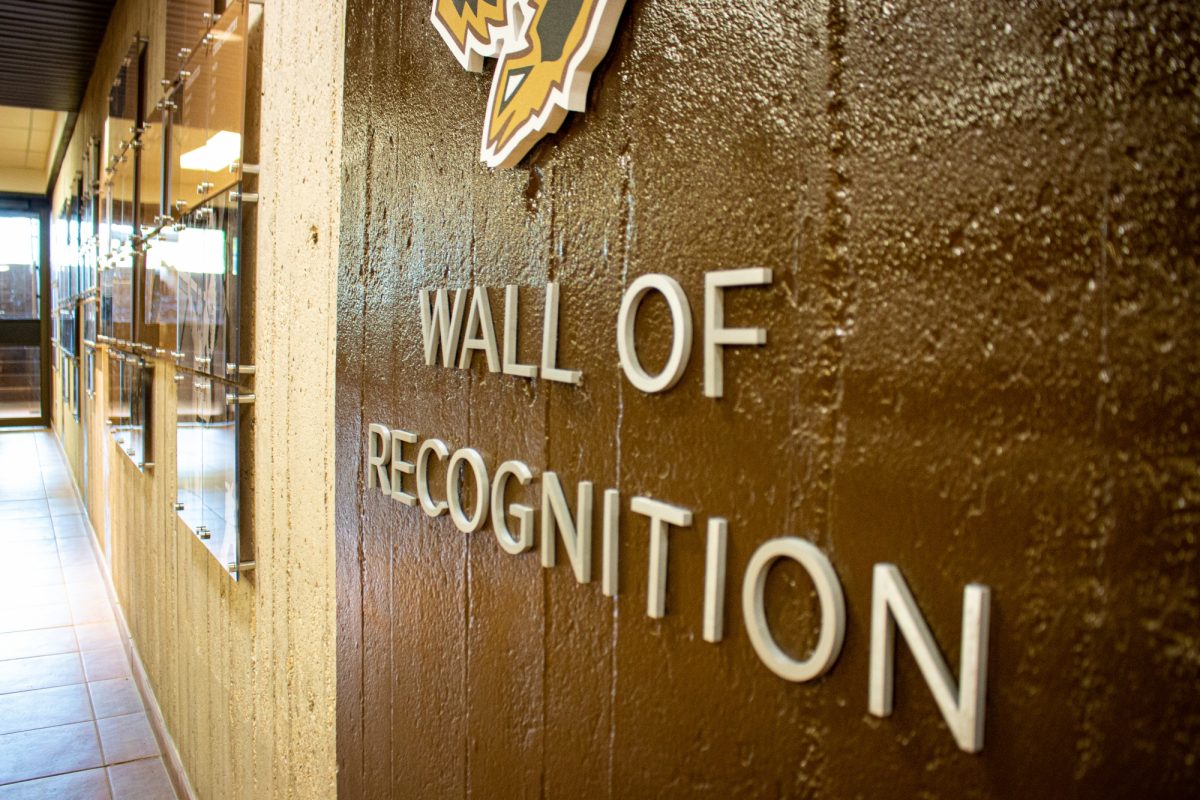 Best of the Bisons captured in new Wall of Recognition
Bisons honour past and present with new permanent installation
September 4, 2019 —
A permanent fixture honouring the very best of the Bisons, past and present, has been installed in the east end of the Extended Education hallway.
The wall features the annual award winners from the Bisons Brown and Gold banquet, past major national award winners (student-athletes and coaches), past athletic directors and national championship teams.
Inspired by the retirement of one of the Bisons most recognizable names, Coleen Dufresne — who won three national championships as the women's basketball head coach and led the Bisons as athletic director for 17 — the wall provides passers by and fans a glimpse at the Bisons' incredible history.
"The University of Manitoba Bisons Wall of Recognition gives us an opportunity to showcase and honour the exceptional contributions of the athletes, coaches and administrators that have blazed their paths in for our university and across the country," says Director of Athletics and Recreation, Gene Muller. " We are extremely proud of them, and so pleased to be able to share their achievements with the University community."
Please stay tuned for an announcement on an official unveiling ceremony.