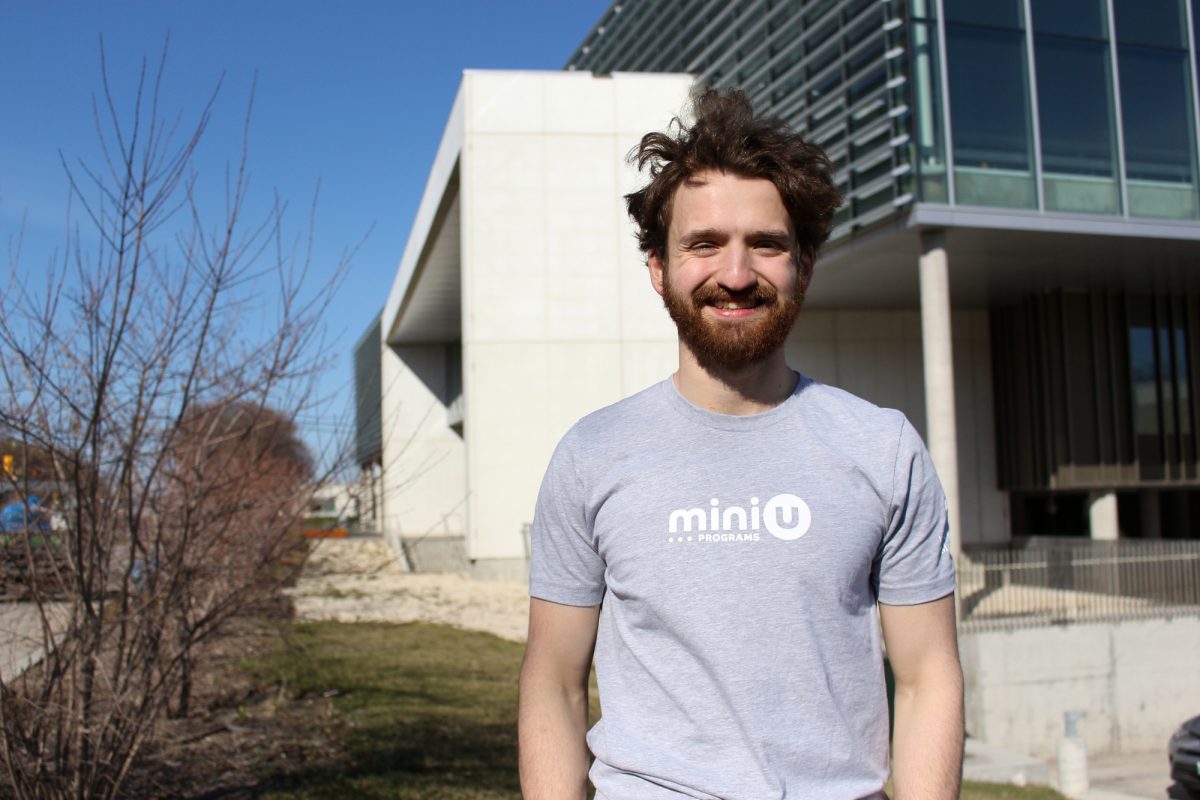 'Best decision I ever made'
Tom Watt loves being a Mini U supervisor. If you're about helping others, you will too.
January 9, 2020 —
The application deadline for Mini U Programs' supervisor positions is looming (applications are due Monday, Jan. 13). Maybe you're kicking the tires on applying? Mini U supervisor Tom Watt (who doubles as a third-year UM physical education major during the academic semesters) has some advice.
This interview was condensed and edited for clarity.
What attracted you to the supervisor position?
I talked a lot about the position with my supervisor the year before. They told me how great it was to continue to develop on these skill-sets we're honing. I really enjoyed the development part of Mini U.
What advice would you give someone thinking of applying?
Have the confidence to believe that you can do this.
Why do you like working at Mini U?
Its environment encourages leaders and supervisors to experience positive development and to be creative while working. I enjoy coming into work and finding the fun throughout the day.
What was your experience as a supervisor like?
Super (get it?). I really enjoyed it. I think applying to be a supervisor was one of the best decisions I've ever made. The job is an experience like no other. Everyone you get to meet and help guide along the way makes it an incredible experience.
What was your favourite part of the summer?
Helping others achieve their goals, and developing a fun environment for the leaders and campers.
What was the most rewarding part of your summer?
Working with such a close group of people. Everyone works so hard at their job. It makes you want to be the best person you can be so you can support those who need help.