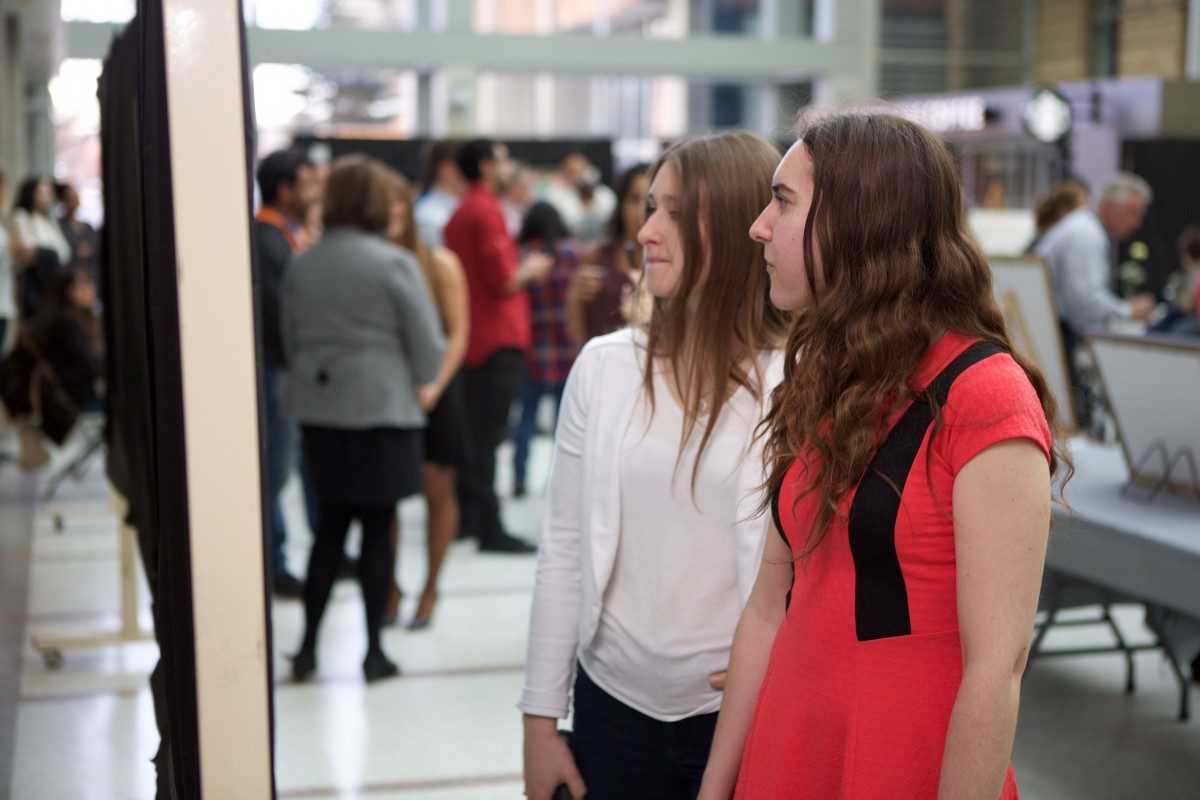 Bannatyne Art Show Unveils Mental Illness
February 27, 2017 —
Students, faculty and staff will expose myths and unmask misconceptions about mental illness through an upcoming art show April 17 – 19, 2017.
Organized by students from the Max Rady College of Medicine, this annual event showcases the creative side of health sciences professionals working on a common subject. This year, the chosen theme is "unveiled."
"This year, we are hoping to draw a connection to mental illness and the challenges many face regarding the stigma and hidden nature of such illness," said Brigitte Baragar, a second-year med student and one of the art show organizers. "It is widespread, affecting persons of any gender, age, race, religion, and income. So why is it so hidden?"
Anyone currently studying or working in the Rady Faculty of Health Sciences is welcome to submit an entry exploring the often unseen nature of mental health issues, but Baragar points out that the event is more than just a display of artistic skill. "Communication is a critical part of working in the healthcare field," says Baragar. "However, many never get a chance to truly express themselves. Thoughts and emotions can become bottled up, and begin to erode mental wellness and stability."
Through art, Baragar believes those working in health-related disciplines can explore their own feelings and perceptions, offering a vital outlet for those in often stressful and challenging professions.
"Our art show is opportunity to bring people together, to raise awareness, and to inspire. We anticipate it to be a night to remember."
The three-day exhibit officially opens April 17, 2017 and runs to April 19 in the Brodie Centre Atrium at the U of M's Bannatyne campus. The exhibit will host a gala evening on Monday, April 17 featuring light refreshments, live musical performances and speeches. This event offered at no charge and is open to the public. All are welcome to attend.
What: College of Medicine Art Show

When: April 17 to April 19, 2017, Gala evening April 17, 5:30 – 7:30p.m.

Where: Brodie Atrium, 727 McDermot Avenue, University of Manitoba, Bannatyne Campus
For details on how to get involved, campus artists are invited to email mmartclub [at] gmail [dot] com.