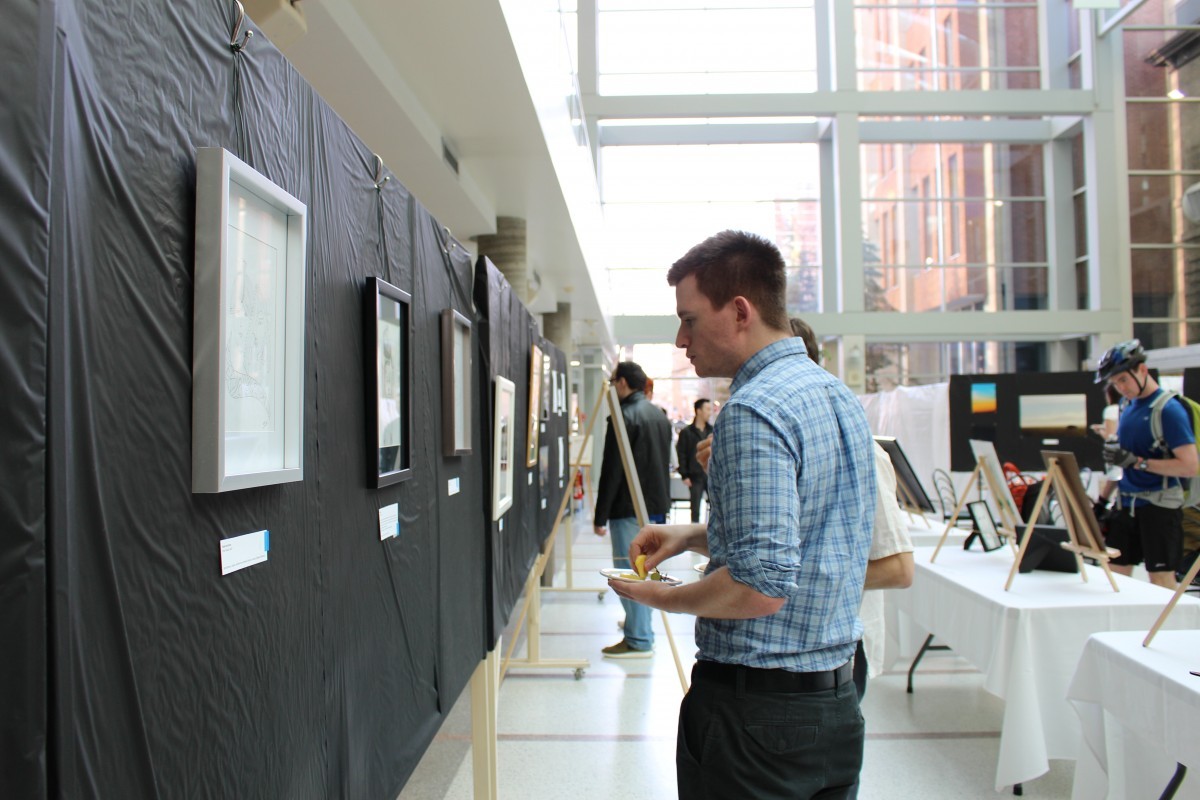 Bannatyne Art Show highlights local talent
April 26, 2016 —
Students from the College of Medicine will display their creativity at an annual art show run by medical students. This year's theme is 'Time,' a topic that is very fitting for medical students.
"As medical professionals we must manage our time and schedules efficiently, provide care and advocate for our patients, and make time for friends and family," said Summer Debreuil, a med student and one of the art show organizers. "Time is scarce and it is important to consider what time means not just for us, but for our patients or for our patients' families."
Each year a committee of medical students puts out a call for submissions for an annual art show and every year students, staff, and faculty members are impressed by the creative talents of their classmates and colleagues.
Members of the Faculty of Health Sciences – including the Colleges of Dentistry, Pharmacy, Rehabilitation Sciences and the Master of Physician Assistant Studies program were invited to submit their work.
"The purpose of the event is to encourage students to keep in touch with their creative and artistic interests," says Debreuil. "The gala is an evening to celebrate the accomplishments of students that are not typically seen in a classroom setting."
The five day exhibit officially opens April 26 and runs to April 29 in the Brodie Centre Atrium at the U of M's Bannatyne campus. The exhibit will host a free gala evening on Tuesday, April 26 and feature live musical performances and speeches. There will also be activities for children attending the show by Art City staff and volunteers. All are welcome to check out the displays and meet the artists.
What: College of Medicine Art Show: Time
When: April 26 to April 29, 2016, Gala evening April 26, 5:30 – 7:30p.m.
Where: Brodie Atrium, 727 McDermot Avenue, University of Manitoba, Bannatyne Campus