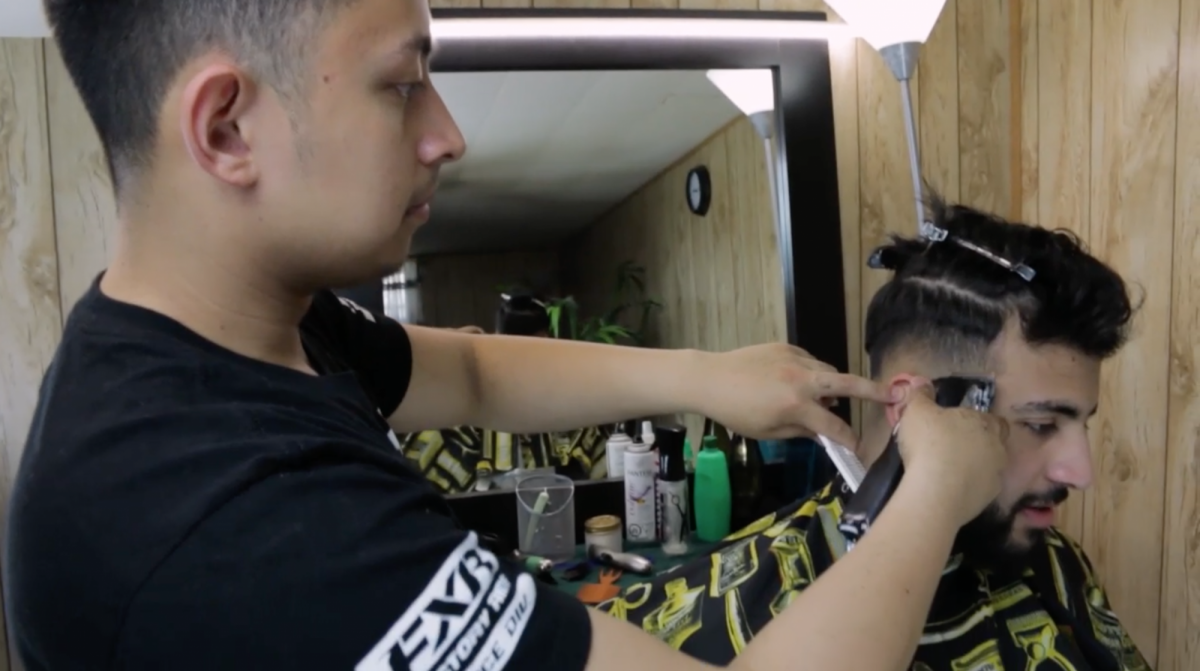 Athletic therapy student a cut above the rest
October 2, 2019 —
There are approximately 206 bones in the human body along with 650 muscles and countless ways they can all break or tear.
Athletic therapy students are expected to gain expert knowledge on all of this; how our bodies moves and how to heal it in the event of injury.
That doesn't leave much room for free time, especially if you want to do well in the Faculty of Kinesiology and Recreation Management's kinesiology-athletic therapy degree stream.
This is why you might be surprised that standout fourth-year AT student Dricx Catap moonlights as a barber when not in the classroom, in the library, in the clinic, or in the field.
And he's not just defying the odds. He's slicing and dicing them.
"Dricx is always wanting to learn more and more, going the extra mile to seek out more clinic hours over the summer when they weren't required. Constantly asks me what he can improve on," says athletic therapy assistant professor Dr. Trisha Scribbans.
Cutting hair and rehabbing injuries aren't so different, Catap says. Ultimately, both fields are based on a foundation of making connections—which is why he's excelled at both.
"I just like to help other people," he adds.
His mom used to cut his hair but "didn't do the best job," he jokes. What started with self-haircuts turned into lining-up and fading his friends, to now having a full slate of clients.
After graduation, Catap is going to spend time perfecting his craft by going to hair school.
"I just want to keep learning," he says. "I'm always going to be a student of the game."
Follow @dricxcatap on IG to check out his barber portfolio (you might see some familiar faces) and to book an appointment.