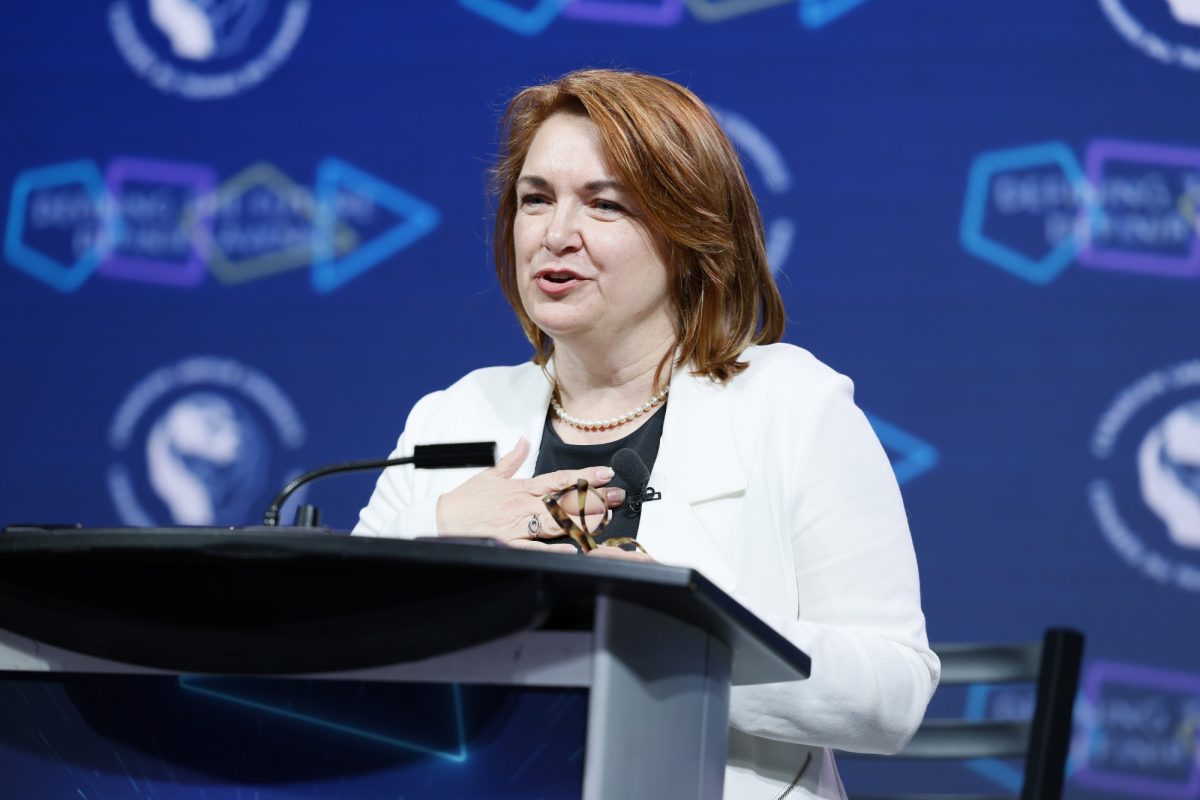 Arts alumni spotlight: Bea Bruske
Encounter with workers' rights leads to a career in labour
July 27, 2021 —
As an 18-year-old grocery store worker, Bea Bruske [BA/91] had her first exposure to a union and employer relationship when she joined her fellow employees on the picket line. That experience led Bruske to change her university plans. Instead of pursuing an education degree, she chose to pursue a Bachelor of Arts in labour studies. That decision led to a lifelong commitment to learning about labour history, political action and supporting workers' rights.
Bruske was elected President of Canada's largest labour group, the Canadian Labour Congress (CLC) in June 2021. She takes on this role after 27 years as an employee with the United Food and Commercial Workers Union Local 832 in Manitoba. "The CLC has a huge role to play in making sure workers in Canada understand the value of unions and how belonging to a union is to their benefit," says Bruske.
Bruske is just the second woman to be elected to this role. The importance of this is not lost on her. Bruske's team ran on a platform of "making space – not just space to participate, but space to make decisions. If we want to lead the labour movement, we need to look like the workers in the labour movement," in every way and at every level she says. Her executive team is looking to establish mentoring opportunities along with updating formal policies and extending informal invitations for participation and communication from women, Indigenous and other diverse members and regional groups.
Dr. Julie Guard, Professor of history and labour studies spoke with Bruske about her new position and the role her education in labour studies at the University of Manitoba has had on her career.
Watch the full interview on the Faculty of Arts – University of Manitoba YouTube channel.