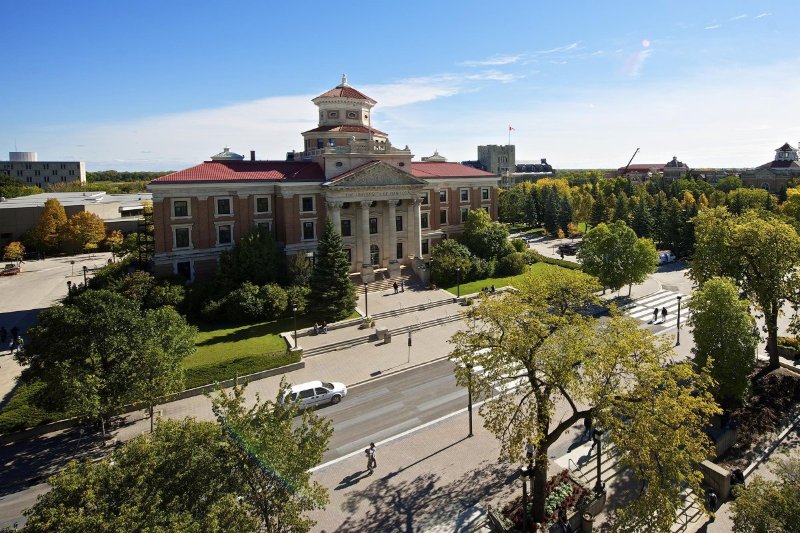 Apply to help UM become more age-friendly!
New funding open to faculty and staff to make UM more age-friendly
May 7, 2021 —
In 2016, the University of Manitoba was the first Canadian university to endorse the principles of an Age-friendly University (AFU), originally developed by Dublin City University. Today, the global network of age-friendly universities spans nine countries and 70 post-secondary institutions. To encourage more initiatives across campus, UM's Centre on Aging has developed a new funding opportunity (projects up to a maximum of $15,000) for new AFU projects from full-time UM faculty and staff in academic and administrative units. The centre has brought together different units across campus through the AFU committee, chaired by director Dr. Michelle Porter, to encourage and highlight existing age-friendly campus initiatives.
Details on the new funding are:
Project funding period, if successful, will be from July 1, 2021 to March 31, 2022
Applications are welcome from full-time UM faculty and staff in both academic and administrative units
DEADLINE to submit applications is June 4, 2021 (4:00 PM CDT) via the Centre's AFU funding page
Possible projects could include, but are not limited to:
Developing new courses for graduate and undergraduate students in degree programs at the UM
Developing micro-credentials, minors or concentrations related to aging
Developing programs or services for older adults in the community to engage with UM
Initiatives focusing on equity, diversity and inclusion related to age
Accessibility projects
Creating workshops
Intergenerational activities
"By offering this funding, we hope to bring more awareness about the age-friendly principles to the UM community and encourage more connection between the university and the general public," says Porter. "As one of the early members of the global network, examples of AFU initiatives across the UM have been shared with interested individuals both locally, nationally and internationally through conference presentations, seminars, or consultations. The AFU principles build on existing initiatives across universities, while encouraging connection between the university and local community members."
AFU principles are wide-ranging and include elements related to older students, older people in the community having access to cultural and wellness activities and programming on campus, intergenerational opportunities, educating about the longevity dividend, and interacting with community organizations.
The AFU initiative is an extension of age-friendly communities. Engaging older people in the community is not only a university initiative, but a global one. UM researchers continue to be involved and engaged in age-friendly research and community initiatives locally, nationally, and internationally. In 2020, the World Health Organization launched the Decade of Healthy Ageing. Age-friendly environments are an essential element in ensuring that we can all age in a healthy way.
For more information on AFU at the UM and the principles of an AFU, visit the UM's Age-Friendly University Hub
Research at the University of Manitoba is partially supported by funding from the Government of Canada Research Support Fund.