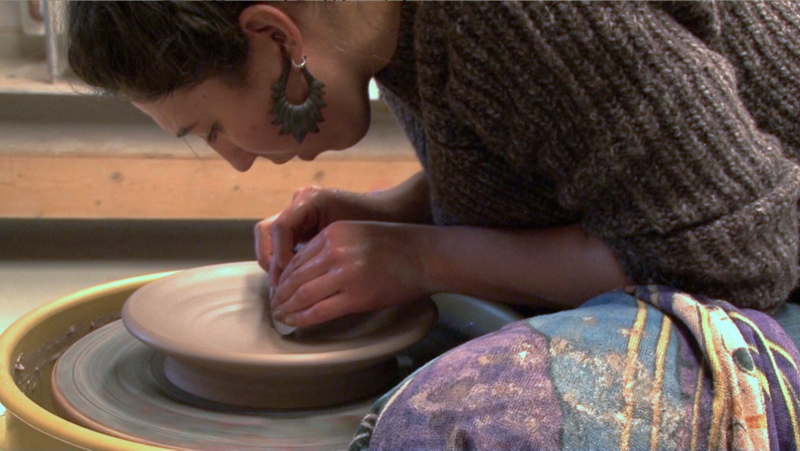 'An adventure like none other!'
May 6, 2014 —
Third-year School of Art student Grace Boyd is the recipient of an Undergraduate Research Award, a highly competitive University of Manitoba program that supports a student in a research mentorship with a professor of their choice for a sixteen-week period.
Boyd has chosen to work with Professor Grace Nickel in a research program that will centre on applying new technologies to the production of large-scale ceramic sculpture, including fabric-formed model and mould making, vacuum forming, 3-D printing, and digital media. For one month of the mentorship, Boyd and Professor Nickel will work together at an International Residency program in Jingdezhen, the Imperial Porcelain Capital of China (commonly known as the place where Ai Wei Wei had 100 million handmade, porcelain sunflower seeds produced). They leave for China the week of May 12.
"Jingdezhen is a truly phenomenal place and you have to see it to believe it," Nickel wrote in an email to UM Today.  "There are a million and a half people living in the city and everyone is involved in the porcelain industry in some way. An adventure like none other! I've been there once before and therefore know what an incredible opportunity this is for my student, and for me to be returning to continue my research there is amazing as well."
Boyd begun her research mentorship on May 5, 2014. Professor Nickel's research into innovative technologies is funded by a grant from the Canada Council.
Research at the University of Manitoba is partially supported by funding from the Government of Canada Research Support Fund.