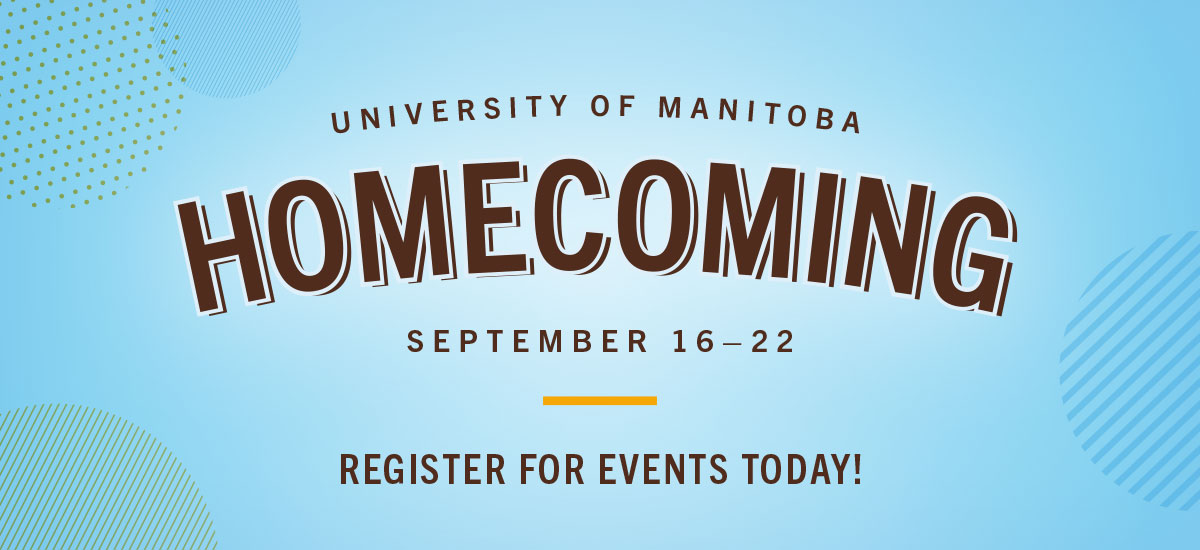 Join us at Homecoming 2019!
Homecoming is a time-honoured tradition where University of Manitoba alumni, faculty, students and community members celebrate how their U of M experience shaped who they are.
In 2019, Homecoming runs from September 16-22.
The week-long celebration features many faculty, college and reunion events and provides the opportunity for U of M alumni to return to campus, reconnect with friends, reminisce about their time at the U of M and discover the transformative change underway at their alma mater.
University of Manitoba alumni reunions take place throughout the year and are a wonderful way to connect with your former classmates for shared experiences and memories.
Some of the events and activities you can expect at Homecoming 2019 include:
Faculty & College events
Indigenous Homecoming
Grand Opening of the Stanley Pauley Engineering Building
Homecoming Football Game & Tailgate Party
UMSU Centennial Celebrations
Alumni milestone reunions celebrating anniversary years ending with '4s' and '9s'
Get Tickets

If you have any questions regarding an upcoming reunion, or are interested in planning one, please contact:
Lynn Ferguson by email or phone (204-474-7881)
Darcy Routledge (Max Rady College of Medicine, College of Pharmacy, College of Nursing and College of Rehabilitation Sciences reunions) by email or phone (204-977-5650)
For a complete guide to planning reunions at the University of Manitoba, click here. It's easier than you think!