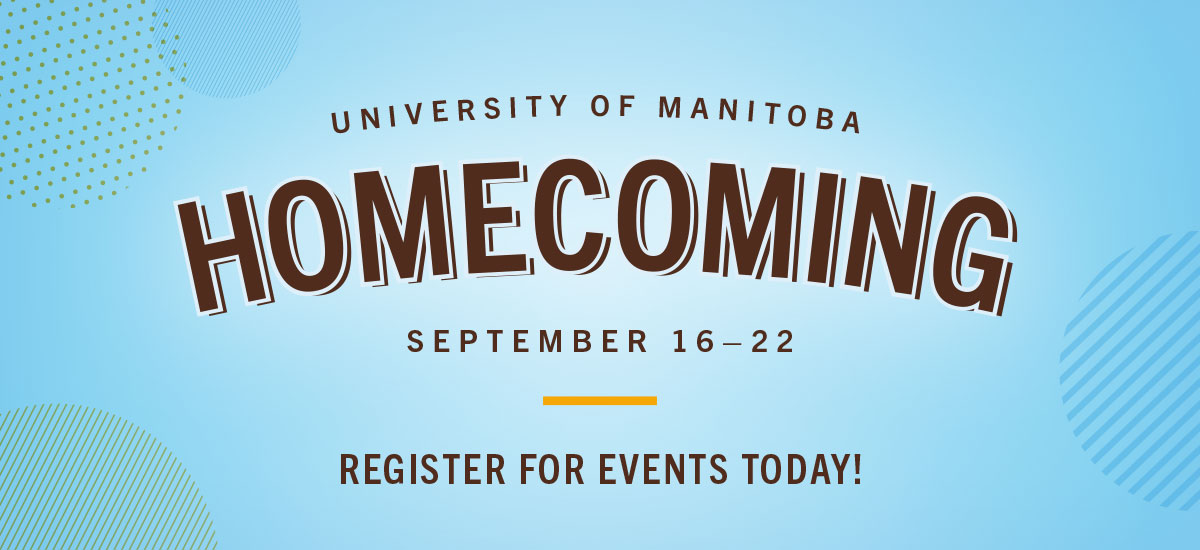 Join us at Homecoming 2019!
Homecoming is a time-honoured tradition where University of Manitoba alumni, faculty, students and community members celebrate how their U of M experience shaped who they are.
In 2019, Homecoming runs from September 16-22.
The week-long celebration features many faculty, college and reunion events and provides the opportunity for U of M alumni to return to campus, reconnect with friends, reminisce about their time at the U of M and discover the transformative change underway at their alma mater.
University of Manitoba alumni reunions take place throughout the year and are a wonderful way to connect with your former classmates for shared experiences and memories. It's not too late to set up a reunion during Homecoming 2019 with help from our Alumni Relations team. Contact Lynn Ferguson to set up a reunion today.
Find the info you need for Homecoming 2019