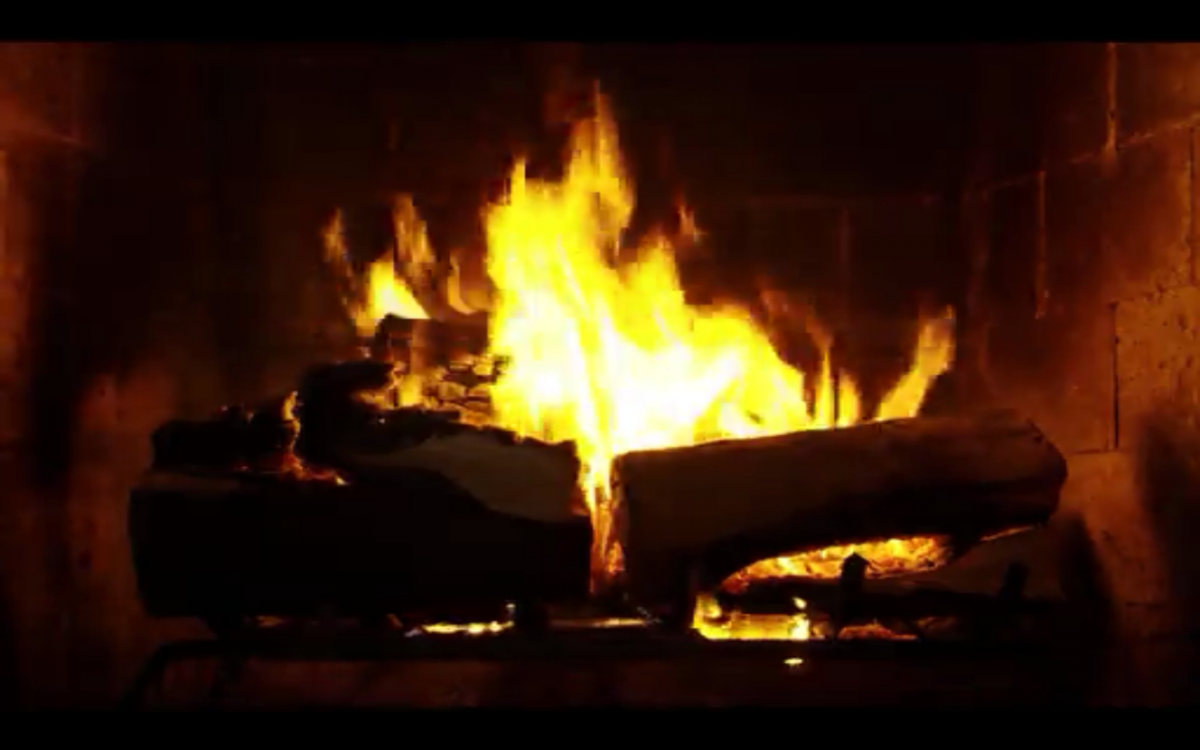 Alison Calder's Top Five Books of 2013
December 17, 2013 —
Associate professor Alison Calder supplied us with her list of Top Five Canadian Books of 2013. As she says, all are winter quiet-afternoon-curled-up-in-front-of-the-fireplace friendly!
1.
Alison Calder: Absolutely anything by short story writer Alice Munro, who in 2013 became the first Canadian woman to win the Nobel Prize for Literature. My Best Stories, introduced by Margaret Atwood, collects 17 of Munro's favourites from across her career.
Fun Facts: It was still early morning when her daughter finally reached her to break the news that Munro had won the prize. The Nobel announcement, which came very early on October 10, delighted the 82-year old writer, who retired earlier this year after 45 years of writing and a final story collection Dear Life in 2012 — but she was mostly "very surprised." And proud, too.
Canadian Alice Munro, 82 yrs old, is awarded the 2013 #NobelPrize in #Literature "master of the contemporary story". pic.twitter.com/TaohlgOQLt

— Nobelprize_org (@Nobelprize_org) October 10, 2013
In his presentation speech, professor and member of the Nobel committee Peter Englund called reading Munro's work like "watching a cat walk across a laid dinner table.
"Numerous prominent scientists have received their well-deserved reward in this auditorium for having solved some of the great enigmas of the universe or of our material existence," he continued.
"But you, Alice Munro, like few others, have come close to solving the greatest mystery of them all: the human heart and its caprices."
2.
Alison Calder: North End Love Songs by Winnipeg poet Kate Vermette.
If it's too cold to go outside, you can always tour Winnipeg without leaving the house. This first collection won a Governor General's Award in 2013.
Fun Facts: Kate Vermette is a born-and-bred Winnipegger and U of M Centre for Creative Writing and Oral Culture (CCWOC) affiliate; North End Love Songs is her first full collection. How does she describe a great poem? It's "sticky": "I like it when a poem sticks with me and echoes in my head after I've put the book down. To do this a poem has to make me think, or give me an image that I can't resist looking at," she says.

See UM Today's story and interview with Vermette from earlier this year.
3.
Alison Calder: The Beautiful Mystery by Louise Penny.
A murder mystery that turns on technicalities of transcribing Gregorian chants, set in a remote monastery in Quebec?  Perfect holiday reading!  This police procedural features Penny's recurring detective, Chief Inspector Gamache.
Fun Facts: Penny's latest book, volume eight in her New York Times best-selling Chief Inspector Gamache series, was a regional semi-finalist on Canada Reads 2013. It won the 2012 Agatha Award for best novel, the 2013 Anthony Award for best novel and the 2013 Macavity Award for best novel. Penny, who for some time lived in Winnipeg, where she hosted the CBC afternoon show, now resides in a small village south of Montreal. The Beautiful Mystery was described by The Globe & Mail as a story that "moves from strength to strength" and "satisfies as a mystery, and stands as a powerful literary novel in its own right."
4.
Alison Calder: Poet Lorna Crozier has always been concerned with seeing the small things of the world. The Book of Marvels: A Compendium of Everyday Things is a collection of 124 prose poems that range from "Air" and "Apple" to "Yo-Yo" and "Zipper," shining a gifted poet's light on items both concrete and abstract.
Fun Facts: A Globe & Mail Top 100 Book of 2012, this compendium of "playful and startling prose meditations" by celebrated writer Lorna Crozier surveys household objects from doorknobs, washing machines, rakes and zippers to the kitchen sink.
"Operating as a sort of literary detective, she examines the mystery of the everyday, seeking the essence of each object. She offers tantalizing glimpses of the household's inhabitants, too, probing hearts, brains, noses, and navels. Longing, exuberance, and grief colour her reflections, which at times take on the tenor of folktales or parables."
5.
Alison Calder: Lynn Coady's Giller Prize-winning short story collection Hellgoing is the book that I most want to find in my Christmas stocking this year.
Coady's dark humour is always matched by the precision of her language.  She's a little bit compassionate, a little bit mean, and always an extremely good writer.
Fun Facts: Short story writer and novelist Lynn Coady was raised in Cape Breton, and many of her stories reflect the East Coast of Canada. The 2013 Giller Prize in Fiction winner currently resides in Edmonton where she co-edits the magazine Eighteen Bridges.
According to Coady's Canadian Encyclopedia entry, the award-winning writer is known as "an acute, often hilarious observer of the absurdities and indignities of everyday life in small town Canada, [whose] work explores class conflict and the uneasy exchange between local and global perspectives and allegiances. In her works, which are often set in the Maritime provinces, Coady critiques the unthinking deployment of regional stereotype and evaluates the contemporary cultural transformation of the region. At the same time, her writing celebrates regional distinctiveness and belonging."
Thanks to Alison Calder for this list!
See all "Top Five" lists here.
Alison Calder teaches Canadian literature and creative writing in the department of English, film, and theatre, Faculty of Arts.  Her second poetry collection, In the Tiger Park, will be published in April 2014.