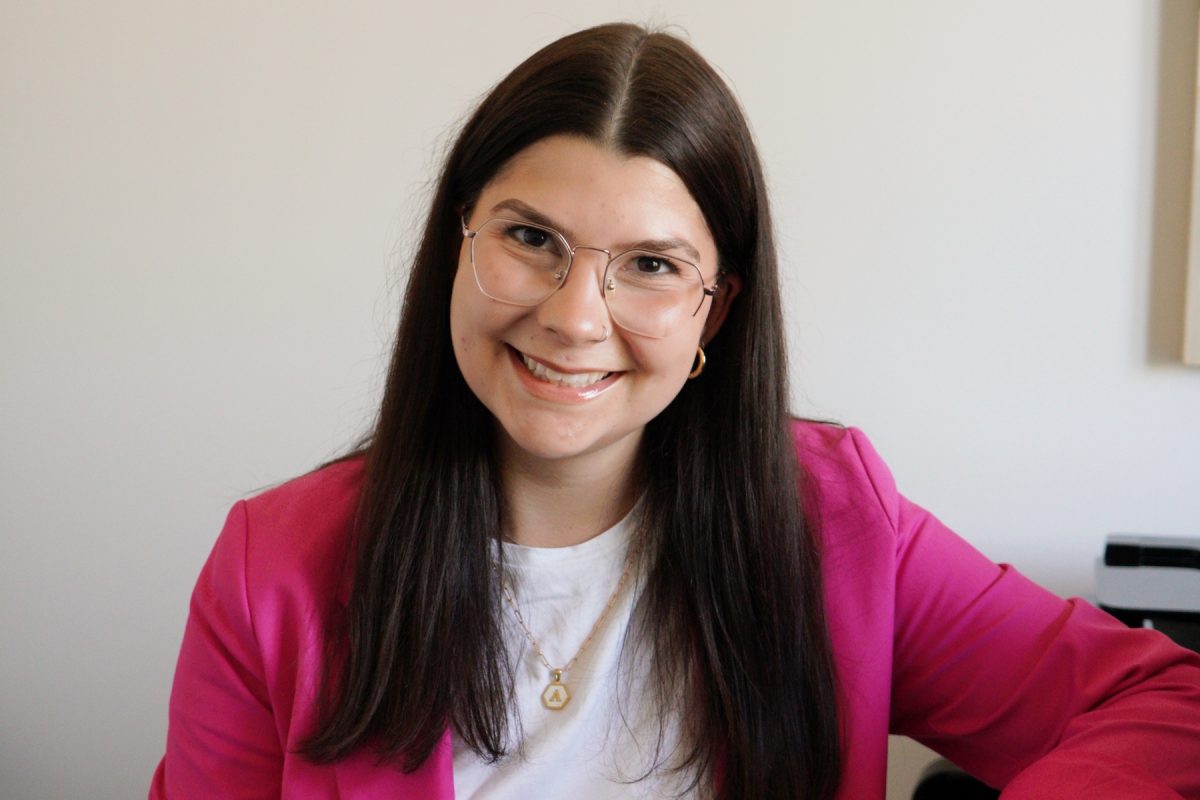 Alexandra Klassen brings warmth, fun, and inclusion to early years music education
June 8, 2023 —
Some students spend years trying to figure out what they want to do when they grow up, but for Alexandra Klassen, it was never a question.
"I've been involved with music ever since I can remember, whether it was singing while my mom played piano, or playing the piano myself," says Alexandra, who began taking piano lessons when she was 5 year old.
"My mom is my biggest inspiration and role model," she says.
"She is an Early Years Music educator and I've always wanted to do what she does. As I got older, I realized I love working with children and I love music so why not combine the two!" Alexandra says.
She has now parlayed that inherited love and enthusiasm for music and educating youth into a Bachelor of Music in music education!
In the faculty
After her successful piano audition for the Desautels Faculty of Music, Alexandra was awarded a number of scholarships, including the Marcel A. Desautels Faculty of Music Scholarship, the University of Manitoba Queen Elizabeth II Entrance Scholarship, Hugo Music Scholarship, MSBI Scholarship Fund, the Steve and Cary Denby Scholarship in Music Education and the James B. Hartman Scholarship.
She loves piano, and when asked what her favourite piece to learn in the faculty was, she is at a loss.
"That's so hard!" she says.
"I love to play romantic music and my favourite composer to perform would have to be Chopin," she adds.
Though devoted to piano, she chose to perform with the University of Manitoba Choral Ensembles as part of the University Singers, Concert Choir, and Upper Voices. Her final concert with the University Singers this past April found the spirited alto performing in four different languages: Latin, Ojibway, Cree, and Spanish!
Her involvement in the Choral Ensembles comes as no surprise, as she loves collaboration, and always looks for ways to make sure that everyone feels included.
"Her commitment to creating an inclusive and fun studio masterclass environment has been so pivotal to the success of that community," says Darryl Friesen, Instructor of Piano and Musicianship Skills in the Desautels Faculty of Music, and Alexandra's major practical study (MPS) instructor.
Indeed, when it comes to offering advice to future students in the Desautels Faculty of Music, Alexandra focuses on these collaborative experiences.
"Enjoy it! The four years went by so fast, and I am so grateful for the community I have built," she says.
"Enjoy all the experiences you get while you can!" she adds.
Faculty mentors
The Desautels Faculty of Music's small size means that students have many opportunities to meaningfully engage and work with faculty members, and Alexandra's experience was no different.
"My MPS teacher Darryl has been such an inspiration for me throughout my degree," she says.
"He has taught me so much, while providing support and compassion," she says of their work together.
For his part, Friesen has loved his time working with Alexandra.
"Alex has been such a joy to teach for the past four years! At each class and MPS session, she comes ready to try new things, engage with the material in artistically meaningful ways, and continue to improve on long-term goals that she and I identified together," he says of Alexandra's commitment to learning.
"I'd like to thank Jody Stark for her constant support and encouragement. Without her, I wouldn't be where I am today!" says Alexandra of Stark, Associate Professor of Music in the Desautels Faculty of Music and Area head for music education.
"Alexandra is an amazing person and I am so happy she feels a calling to teach music to children," says Stark, who worked with Alexandra throughout her music education career.
"Alex is bright, thoughtful, and inquisitive, and also a lot of fun. She will be an amazing Early Years educator. I have enjoyed working and learning with her and I am proud of the ways Alex has grown over her time at the DFOM," adds Stark.
Next steps
This upcoming fall, Alexandra will enter the University of Manitoba Faculty of Education to earn her second bachelor's degree, this time in Education (BEd).
Her warm personality and musical talent will be a boon to her future students, and she can't wait to get started. She plans to focus on early years music education.
"I'm so excited!" she says.
Friesen is sad to see Alexandra leave the Desautels Faculty of Music.
"The joy, humour, and warmth she has brought to my MPS studio will be greatly missed, and I'm so proud to see her move ahead into the next and final – for now! – chapter of her studies with such confidence and competence!" he says of his student.
He also has one final piece of guidance to offer her.
"Just remember, Alex—breathe, and don't play it agitato if it's not marked that way!"