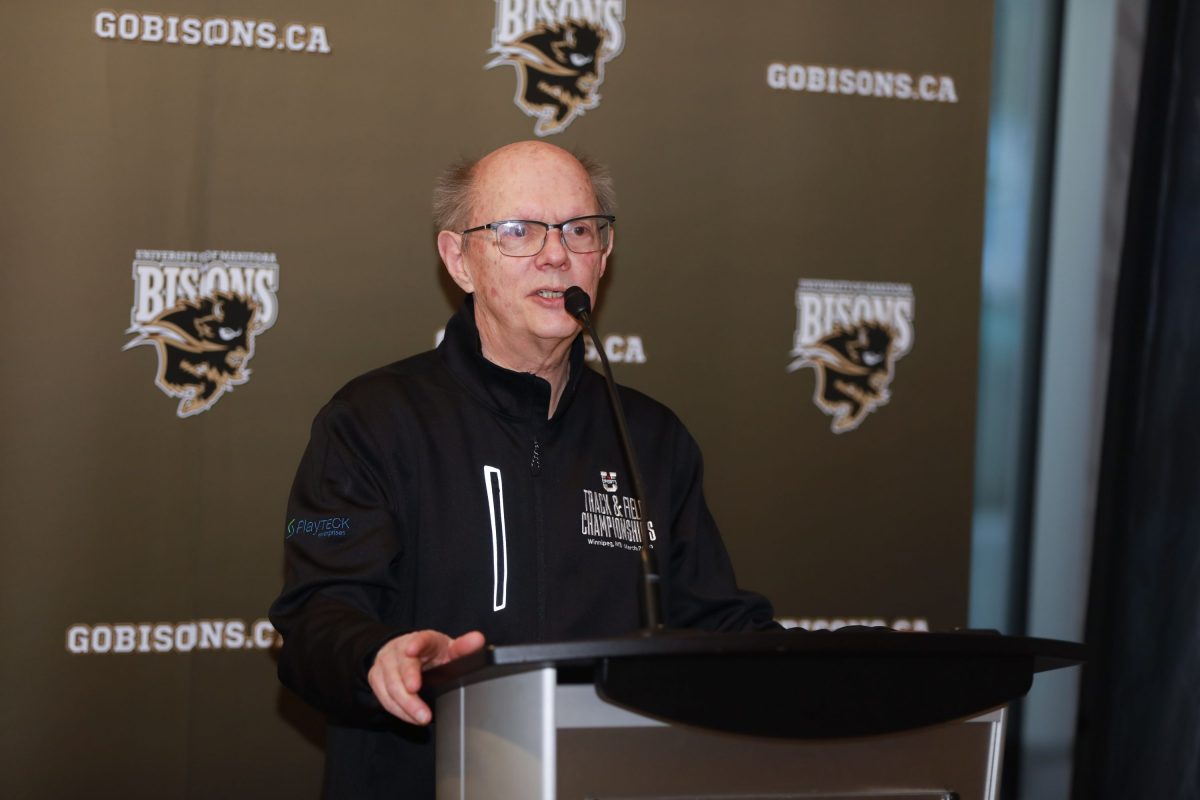 Alex Gardiner's coaching goes beyond the track
Long-time Bisons coach Alex Gardiner is set to be inducted into the Manitoba Sports Hall of Fame on Nov. 2
October 31, 2023 —
On November 2, 2023, former Bisons track and field coach Alex Gardiner will be inducted as a builder into the Manitoba Sports Hall of Fame.
"I was very surprised to learn that my colleagues had nominated me for this award," said Gardiner. "I will be forever grateful, and I am thinking of how I can still support athletes."
Sebastien Regnier, a former Bison sprinter, team captain, and one of Gardiner's athletes, said the choice to induct him is a "no-brainer."
"He is super deserving of this," he said.
Gardiner's history with the Bisons started in 1984 when he was head coach of the men's track and field team. During his tenure, he helped the men's team claim six CIS National Championship titles (1988, '89, '90, '92 and two in Cross Country: 1988, '89). He also coached numerous Bisons who competed in the Olympics, World Championships, Commonwealth Games, Pan Am Games, and FISU Games.
Amongst many other accolades, Gardiner has been a part of five Canadian Olympic teams, twice as head coach, including the 2012 London Summer Olympics, where Canada had their best athletics performance since 1992.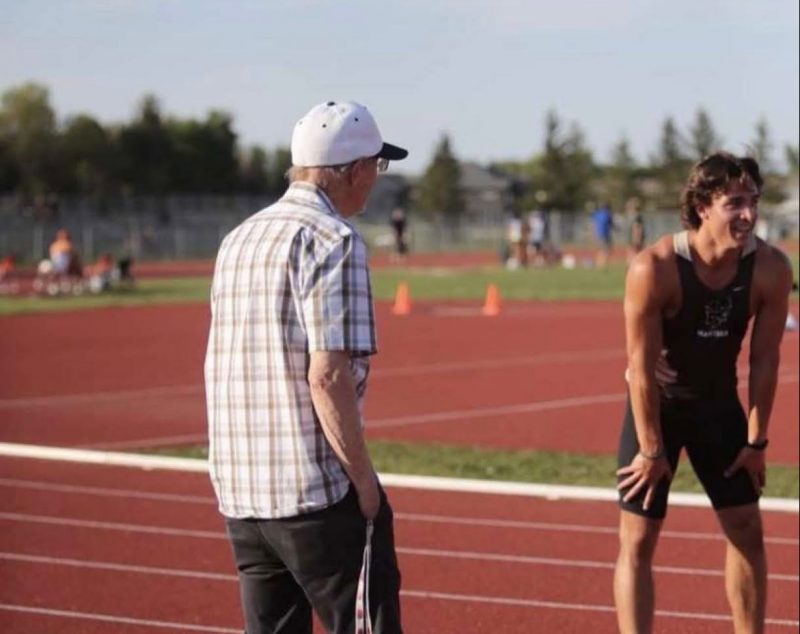 It's easy to get lost in the successes of Gardiner's decades long coaching career, but for the athletes who trained with him and those who worked alongside him, his ability to lead and inspire far surpassed any medals he helped secure.
Tyrell Davis, a second-year Bison who trained with Gardiner until his retirement in 2022, said he knew of Gardiner and his reputation well before they started working together. Davis' father, Anthony, had been a Bison and almost seemed "nervous" when talking with the veteran coach.
Davis said he shared his father's nerves when he first joined Gardiner's training group, knowing his experience as a national team coach and seeing an email list of some of Canada West's top sprinters.
It didn't take long for Davis to see the other side of him. The side that all of Gardiner's athletes came to know.
Claude Berube, the current Bisons track and field head coach, said that Gardiner was a very "human coach" and that he cared for his athletes as people.
"He cared about things other than performance," said Berube. "He had a good connection with them in that way."
Tegan Turner, a former Bison team captain who trained under Gardiner, said she owes a lot of the success in her life, both on and off the track, to the coaching and values she learned from him. She said he helped encourage her to pursue a career in medicine.
"He was kind of like a second dad," said Turner.
Turner said she felt Gardiner wasn't the type who would settle for good enough.
"He wanted us to be the best we could be as both an athlete and a person," she said.
Brianna Tynes, a fifth-year Bison sprinter and current team captain who trained with Gardiner, said they'd often talk about life outside the track, with Gardiner reminding her always to put her family first.
"I feel like that's something I've continued to carry with me," said Tynes.
Regnier said it became easier to compete when your coach supported you in more ways than just athletically.
"It just helps a lot because you're comfortable with your coach," said Regnier. "You trust them more."
Gardiner said the Bisons track and field program was significant because their "philosophy was to develop the whole person" and that building a relationship of trust and understanding was always the first step.
Turner said Gardiner was constantly trying to learn more to help better coach his athletes, which fostered trust between his group. Turner said it wasn't uncommon to receive an email from Gardiner talking about a book or article he read recently and asking for their opinion.
"This is a guy whose been doing this for 40 years, and he never stopped learning," said Turner.
Gardiner had earned a reputation over the years as a pillar of the coaching community—someone who other experts would often come to seeking advice. Tynes said during large competitions, Gardiner often chatted with other coaches from across the globe who were picking his brain.
"Everyone wanted to chat. Get some knowledge," said Tynes.
Tynes also said Gardiner often asked questions, trying to expand his knowledge to help better coach his athletes.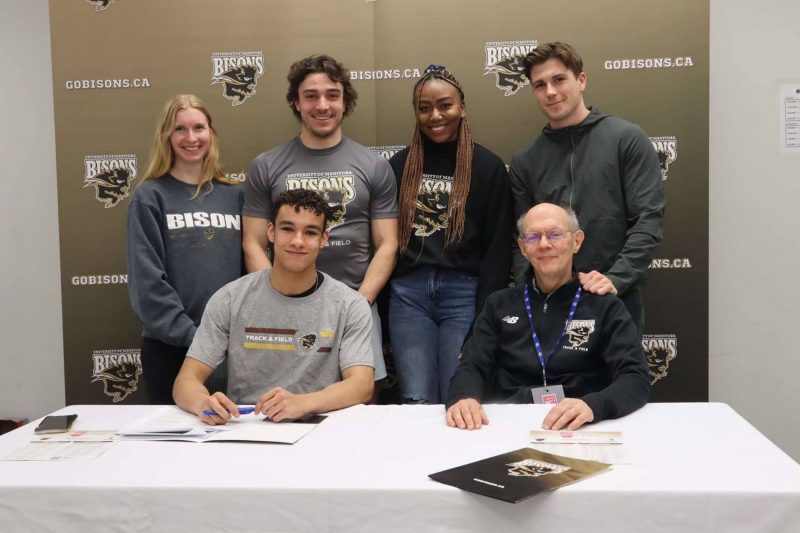 Berube described him as a "learned coach," often sending himself and his athletes articles, videos, books, or anything he thought might help them.
Gardiner said coaching is a privilege, and it is essential to stay current in order to provide each person with the best opportunity for success.
"I was fortunate to work alongside many knowledgeable people who were willing to share and support each other," he said.
One thing that stands out when talking to those who know Gardiner is his love and affinity for a good pun at practice.
"It was like he was doing crowd work to lead us into a pun," said Regnier.
All four athletes said Gardiner had an ability to be serious about what they were doing while also creating a space for them to enjoy themselves and have fun. Davis, who shares a background with Gardiner in martial arts, said during breaks in practice, Gardiner was often jokingly sparring with him on the side of the track.
"And he got me like every single time," said Davis.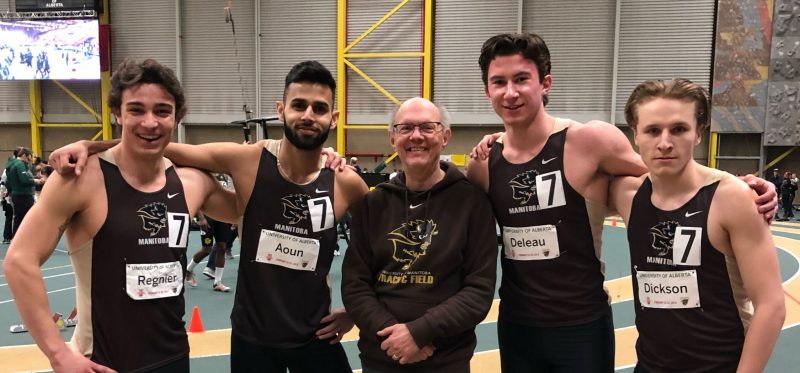 Regnier said that throughout his time with the Bisons, few moments were more meaningful for him than when Gardiner said he was proud of his athletes, whether about track or their lives outside the fieldhouse.
"That was more valuable than anything," said Regnier. "And for the first time, I get to say I'm proud of him."
It's tempting to measure successes in sports based on medals and records, fast times or far throws. There is no shortage of those successes in Gardiner's long career, with his induction into the Manitoba Sports Hall of Fame being just the latest representation of his decades of contributions to sport. However, when you speak with those who know him and have worked alongside him, it's clear his impact extended far outside the lanes of the track.