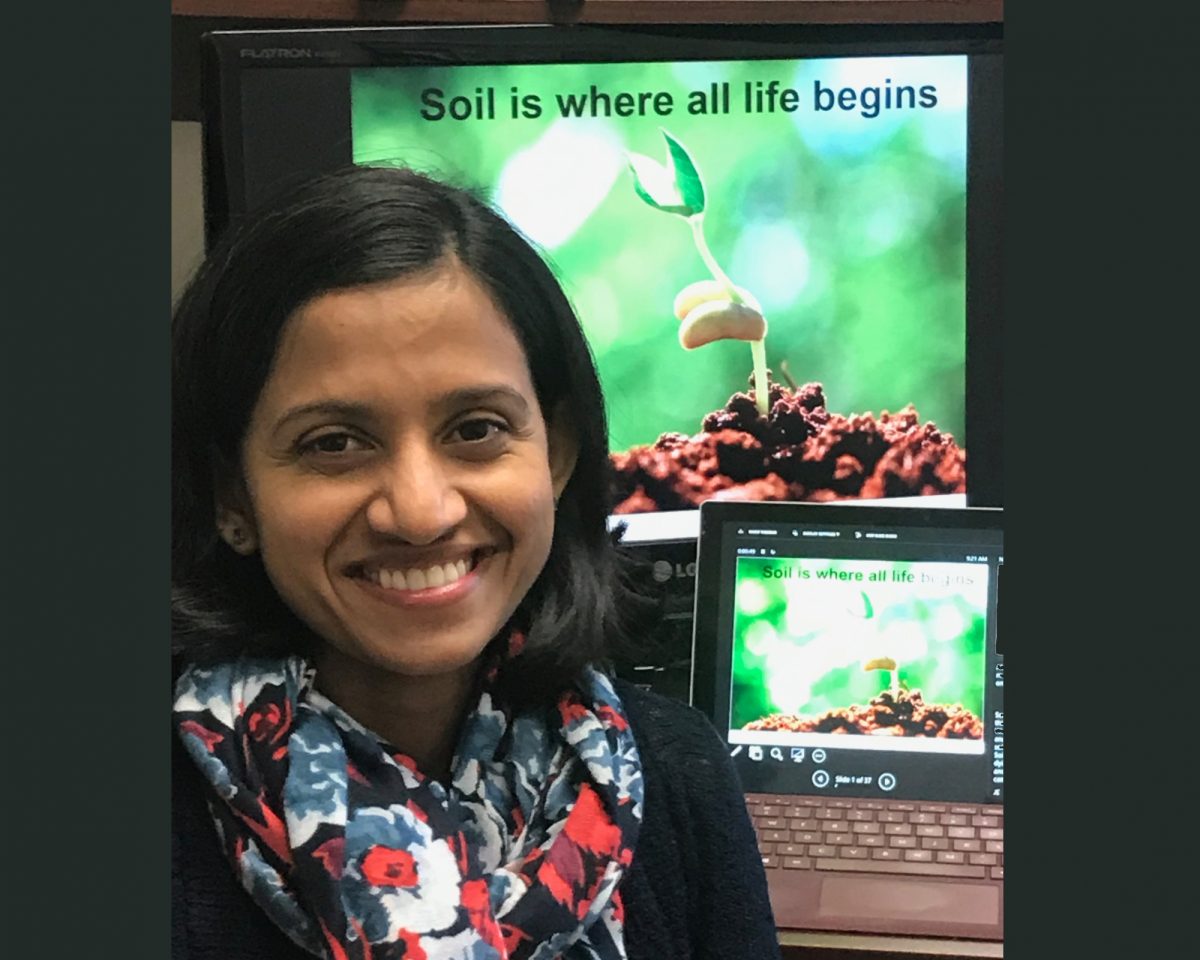 Agriculture and the environment come together for new prof in Soil Science
September 2, 2020 —
Inoka Amarakoon joined the Department of Soil Science as Assistant Professor in Environmental Soil Chemistry on July 1. Originally from Sri Lanka, she pursued her graduate studies in soil science here at the University of Manitoba. Inoka shared more about her research and teaching areas, and how that brings together her interests in agriculture and the environment.
Tell us about yourself
I completed my undergraduate degree in agriculture from the University of Peradeniya, Sri Lanka, with a specialization in soil science. I then completed my M.Sc. and Ph.D. in soil science from the University of Manitoba. My postdoctoral research as a MITACS Elevate postdoctoral fellow assessed the effect of oil and gas pipelines on soil health and productivity in the Agricultural Land Reserve in the Peace River region of British Columbia.
Why did you get into this area of study?
I grew up in Sri Lanka on a seed production farm managed by my father, and agriculture has been a way of life for me. Protecting the environment has been a passion for me since a very young age, and I gravitated towards a career that supports my passion, agriculture and environment. I found my best fit here at the Department of Soil Science in the Faculty of Agricultural and Food Sciences.
What are you seeking to explore with your research?
My research program will focus on characterizing the fate and transport of contaminants of agricultural and municipal origin in the terrestrial and aquatic environments for the sustainability of agriculture, the health of the environment, and the health and well-being of public.
What are you teaching?
I will be teaching Soil Chemistry and Mineralogy, Remediation of Contaminated Land, and Graduate Statistics.
And in your spare time?
I enjoy gardening, biking, reading, and doing all those things that I love with my family.