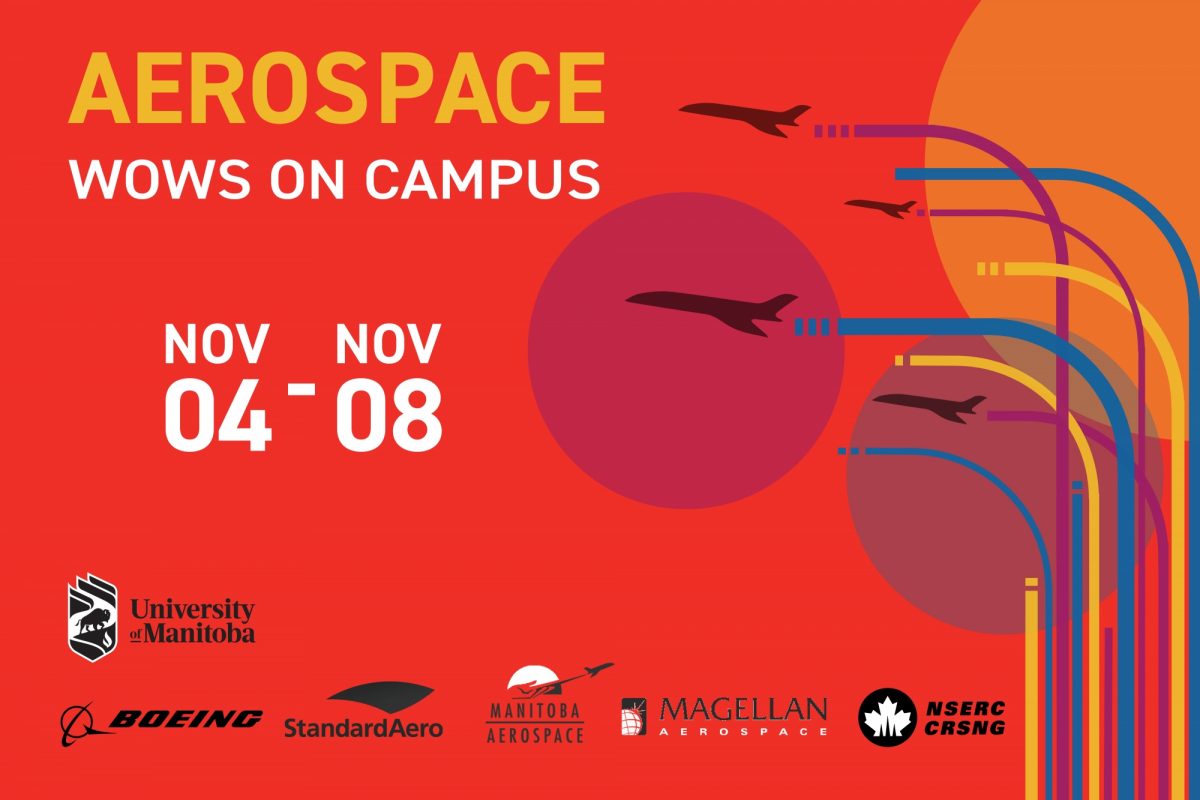 Aerospace WOWS Takes off November 4
Manitoba Aerospace partner with Faculty of Engineering for 2019 event
October 10, 2019 —
AEROSPACE WOWS on Campus is taking place November 4 – 8, 2019!
This week-long event is all things aerospace and features industry tours, information sessions, tradeshow and much more.
Please find a complete list of events here:
Monday, November 4
Pancake Breakfast, 10AM, EITC Atrium
Keynote Speaker Philip Ferguson, 10:30AM, E2-165
Industry Tradeshow, 10AM – 2PM, EITC Atrium
H.I.R.E.D with Manitoba Aerospace, 5:30PM, E2-110
Tuesday, November 5
Wednesday, November 6
Thursday, November 7
Friday, November 8
Panel Discussion with MB Aerospace Industry leaders, 11:30AM – 1PM, E2-229
For more, please visit: https://umanitoba.ca/faculties/engineering/alumni_community/2019aerospacewows.html
We look forward to seeing you at AEROSPACE WOWS on campus!
* To attend an industry tour, you must pre-register using the link(s) provided, clicking "SIGN IN USING UNIVERSITY OF MANITOBA" at the bottom of the page and then use your MyUManitoba email/password to log in. You may only attend ONE tour per company. Space is limited.