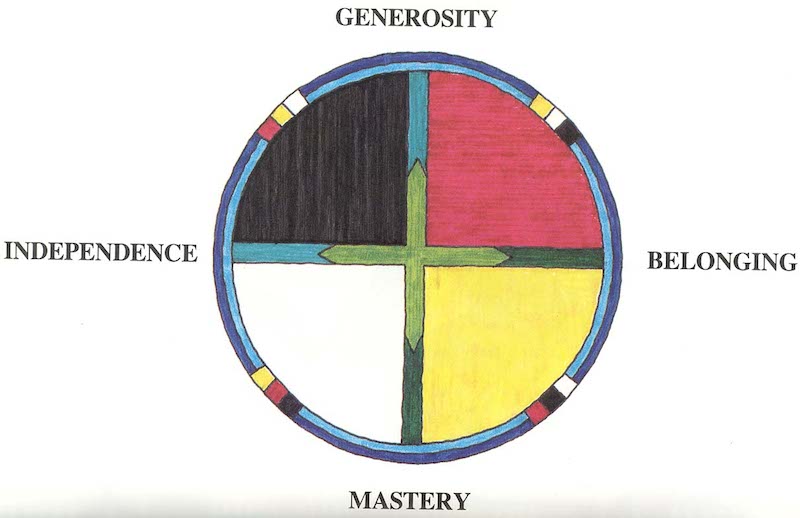 A new way to combat obesity and diabetes in First Nations youth
New $925K research chair to promote resilience in Indigenous youth
February 6, 2015 —
A University of Manitoba researcher has recently received an Applied Public Health Chair funded by the Canadian Institutes of Health Research (CIHR) and Public Health Agency of Canada (PHAC). The Chair will focus on the area of Resilience and Childhood Obesity to promote healthier lifestyles and combat obesity and type 2 diabetes in First Nations youth.
Jon McGavock, associate professor in the department of pediatrics and child health in the Faculty of Health Sciences' College of Medicine, will receive $925,000 in funding over five years to study the effectiveness of innovative school-based methods for preventing obesity and type 2 diabetes in First Nations children. Guided by an Indigenous-based framework called the Circle of Courage, this model relies on older students to deliver after-school programs designed to promote resilience, rather than specifically focusing on diet and exercise.
First Nations children are 3-5 times more likely to develop chronic conditions like obesity and type 2 diabetes. Increasing evidence shows that diet and exercise alone have no long term impact on Body Mass Index (BMI) or reducing waist circumference in children and youth. Interventions focused on fostering resilience may therefore be more effective for addressing chronic diseases than standard healthy eating and physical activity-based interventions.
"The theory behind this approach is that promoting a strong, healthy child is going to have a better effect than just focusing on diet and exercise," says McGavock, also a research scientist at the Children's Hospital Research Institute of Manitoba (CHRIM). "We need to start promoting resilience, which is thriving in the face of adversity, before we start promoting healthy eating. By studying the impact of resilience-based interventions on health outcomes like obesity and type 2 diabetes, we will provide important insight into the best approaches for preventing these conditions among First Nations children."
"The Applied Public Health Chairs program is a concerted effort by CIHR, PHAC and provincial partners to fund research that will strengthen the impact of policies and programs designed to tackle pressing health needs," says Nancy Edwards, Scientific Director of the CIHR Institute of Population and Public Health. "The innovative research produced by the Chairs will also help policy makers in health and other sectors make evidence-informed decisions that will lead to positive changes for people here in Canada and globally. The focus on resilience in Dr. McGavock's research recognizes the important strengths of Canada's First Nations children."
The intervention, currently being delivered in several schools in Winnipeg and five rural communities is called Rec and Read and was developed by professors Joannie Halas, Heather McRae and Amy Carpenter in the U of M's Faculty of Kinesiology and Recreation Management, and Indigenous youth in Winnipeg. Professor McGavock will partner with these individuals to help expand the reach of this award-winning program to multiple sites across Manitoba and four other provinces in Canada.
The Rec and Read program trains Indigenous high school students to deliver after-school programs focused on physical activity, nutrition and education to elementary school students and recently won the prestigious MacJannet Prize for Global Citizenship.
Initial findings of the program's effectiveness were published in the journal Pediatrics, by a graduate student in the Faculty of Kinesiology and Recreation Management, Pinar Eskicioglu.
A video presentation of McGavock's research can be found here.
For more information contact Ilana Simon, Director of Communications & Marketing, College of Medicine, Faculty of Health Sciences, University of Manitoba, 204-789-3427, (cell) 204-295-6777 or ilana [dot] simon [at] umanitoba [dot] ca
Founded in 1883 as Western Canada's first medical school, the University of Manitoba College of Medicine has graduated more than 7,000 physicians who have become influential medical leaders, world renowned health researchers and dedicated doctors. As Manitoba's only medical school, the U of M College of Medicine has educated and trained the majority of our province's physicians.
Research at the University of Manitoba is partially supported by funding from the Government of Canada Research Support Fund.